Making Friends LIVE is a unique comedy show mixing stand-up, improv, talk show and music. hosted by Canadian stand-up comedian Fab.
About this event
You will be both spectators and guests in this new intimate new concept( second edition) hosted by Canadian stand-up comedian Fab.
A few months ago, in between two lockdowns, Fabrice-Edouard La Roche-Francoeur (Fab) moved to London. Fab is not the best at getting out of the house and making friends. So he's doing it in the best way he knows : on stage.
Making Friends LIVE is the perfect way to share stories, talk and laugh with strangers.And who knows, you might come out of it with a friend.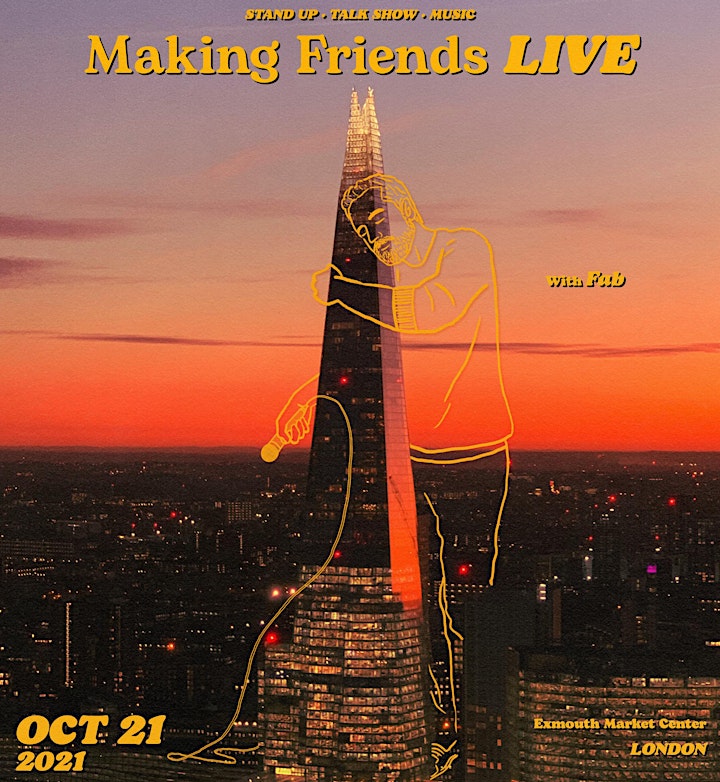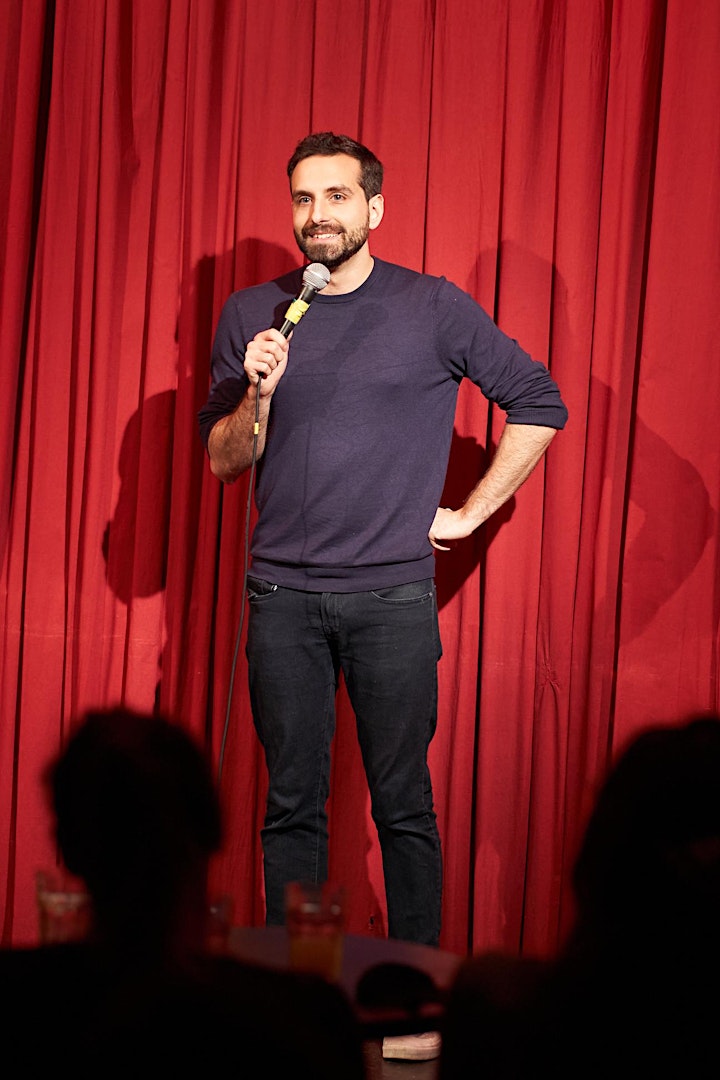 About the performer :Fabrice-Édouard La Roche-Francoeur (Fab) is a comedian and filmmaker from Quebec, Canada.
Between 2015 and 2019, he created and hosted Un Show la Nuit, a live on stage late-night talk show in which he has interviewed some of the most coveted guests from Quebec such as Xavier Dolan, Anne Dorval and Evelyne Brochu.
Fab has been doing stand-up since 2019, playing on various comedy nights in Montreal and Paris. In 2020, he participated in the TV show The Next Stand Up produced by Just for Laughs. He's also a professional improv actor and has been part of many improv companies and tours around Canada and Europe.
Fab is currently in post-production of his first feature film Pink Haze.
Organiser of Making Friends Live