Join the UN Global Compact Network UK and Impact for our Making Global Goals Local Business: Scotland Edition
About this event
The Global Goals (or Sustainable Development Goals/SDGs) were hailed as a 'paradigm shift for people and planet' by former Secretary-General of the United Nations Ban Ki-moon. At the heart of the 2030 Agenda for Sustainable Development, they call for economic growth, innovation, circular economies and upgraded infrastructure, as well as providing a path to end extreme poverty, fight inequality, and protect the planet.
Although these are unprecedented times, and we are all experiencing it together, each of us and our organisations have been affected differently. There lies an opportunity to build a new normal with the Global Goals engrained in business and society. Our webinar will take an interactive and engaging format, allowing you to develop a better understanding of how your organisation can take action on the Goals and benefit from doing so. Whatever stage your organisation is at now, the event will help you take your engagement with the Goals to the next level.
Join this webinar to:
Meet and connect with sustainability professionals from in and around Scotland
Develop a better understanding of the context of your organisation in relation to specific SDGs
Explore some of the tools to engage with the SDGs
Take part in a Lightning Decision Jam exercise in small breakout groups to explore specific SDG issues
Gain a deeper understanding of how to apply your learnings back into your organisation
This event is recommended for:
We strongly encourage participation from business representatives with a role in sustainability/CSR or business strategy, however the 17 Global Goals are of relevance to every business. We also welcome anyone else who is interested - representatives in other business roles or from other sectors such as civil society, academia (including students), and local government.
For any questions about the event please contact: jessica.lobo@unglobalcompact.org.uk
Special thank you to our partners: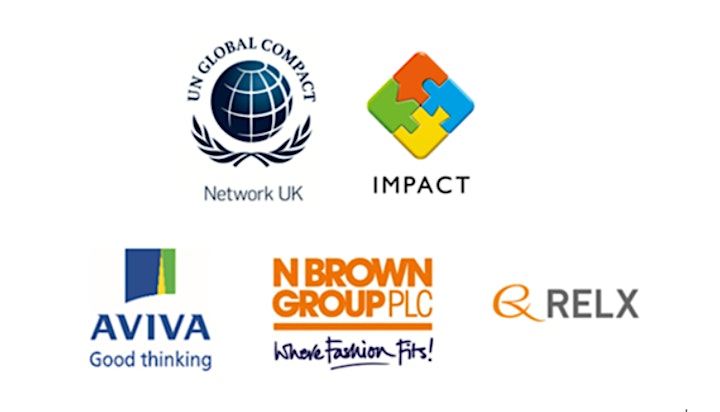 Organiser of Making Global Goals Local Business: Scotland Edition
The UN Global Compact's aim is to mobilise a global movement of sustainable companies and stakeholders to create the world we want. The UK Network delivers an extensive programme of activity to support UN Global Compact Participants and Signatories to operationalise the UN Global Compact's 10 principles that cover human rights, labour, environment and anti-corruption - and to promote the Sustainable Development Goals.
Impact are a multi award-winning, global, creative change agency. We focus on transforming the impact of leadership action. Since 1980 our expertise has been rooted in creating customised people development solutions for organisations who are confronting a need to adapt, change and grow.