Description
Creating Gorgeous Chocolate Desserts - Hands-on Chocolate Making Workshop with George Welton from Brown & Blond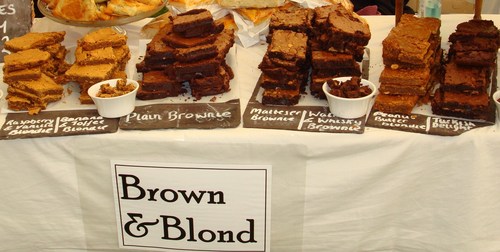 Get stuck in creating your own gorgeous desserts with Brown and Blond.
During this hands-on workshop all participants will get stuck in, working to create some gorgeous desserts using Brown & Blonds amazing brownies as a gorgeous base, you will learn how to make the most chocolatey cheesecake. You will then beautifully packaging your creations to take home and show off, share or maybe just enjoy!
Brown & Blond is a great local Artisan bakery headed by George Welton, George hand makes over 40 different brownie flavours for establishments across Yorkshire. His fantastic brownies are available at the chocolate market at York Chocolate Festival.
Special Dietary Requirements: Please note that we will be working with ingredients that contain dairy, nuts and soya, they may contain traces of gluten. If you have any special dietary requirements not listed here please contact the organiser for clarification in advance to discus.
York Chocolate Festival is a community celebration, all income generated through ticket sales will be contributed to creating a long term festival for York.
Organizer of Making Gorgeous Chocolate Desserts - Hands-on chocolate workshop
Join us for the 4th York Chocolate Festival taking place across York from 3rd - 6th April 2015
The city of York has had a long and distinguished history with the confectionery and chocolate industry, even back in 1781 the city boasted 8 confectioners for it's 17,000 inhabitants. Today the Nestle Chocolate Factory still creates a million Kit Kats a day, whilst the city has a pungent, comforting smell of dark chocolate lingering over it on roasting days. Many of York's population have had family that once worked in the confectionery dynasties of Rowntree, Terrys and Cravens, and everyone has a lasting memory of their favourite chocolate bar, many of which were created in our fair city.