Description
This month DAVID HAMMOND will be showing us how to make our own medicines from what's around us in his talk "Making Herbal Medicines: Tinctures, Teas, Creams & Ointments". Also what do you do when people say to play to your strengths but you don't know what they are? HAZEL WRIGHT will show you just how in her talk "Discover What Makes You Who You Are".
The meeting will start at 7pm prompt with room for networking before and after as well as during the break. If you have a business or interest in wellbeing, then this is the perfect place to meet with like-minded people to help you move forwards whatever your goals maybe.
If you just want to come for the talks then that's okay too. We do our best to cut through the fluff to bring you tangible content that you can take away with you.
Book your place now or read below for more information on June's talks.
MAKING HERBAL MEDICINES; TINCTURES, TEAS, CREAMS & OINTMENTS

David visited Wellbeing Meeting last year and treated visitors to a detailed yet practical herb walk and talk about common herbs and their uses. This month David will be showing you how you can make your own herbal medicines at home, such as tinctures, teas, cream and ointments, plus more.
Making your own creams and salves (healing ointments) at home is easy, and has the advantage that no preservatives are necessary, unlike commercial creams. David will be showing how this can be done, and there will be notes to take home, so that you can have a go later.
One of the most useful is Calendula Salve. Which we will be making during the evening, and hopefully there will be enough for everyone to take home a jar. This is a 'first aid kit' in a pot. Good for bruises, minor burns, scrapes and scratches, bites and stings etc. Especially good as a 'magic cream' for childrens' minor injuries!
David will be aiming this talk and demonstration at a variety of levels so whether you are a beginner, a dabbler or are more experienced you will be sure to leave the meeting with massive value.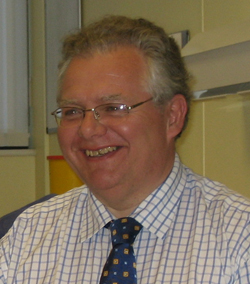 Following a successful career in industry, David Hammond 'retired' in 2004. He had had an ambition to go to university and having always been interested in biology and medicine, decided to train as a Medical Herbalist, which entailed taking a degree in Western Herbal Medicine. Having studied at the University of Westminster David graduated in 2008 with a 2:1 and then undertook his clinical training mostly at the university's own clinic. He was admitted to membership of the National Institute of Medical Herbalists in 2009, after taking his oath before the assembled members. Since then he has treated many people with a wide range of medical conditions.
DISCOVER WHAT MAKES YOU WHO YOU ARE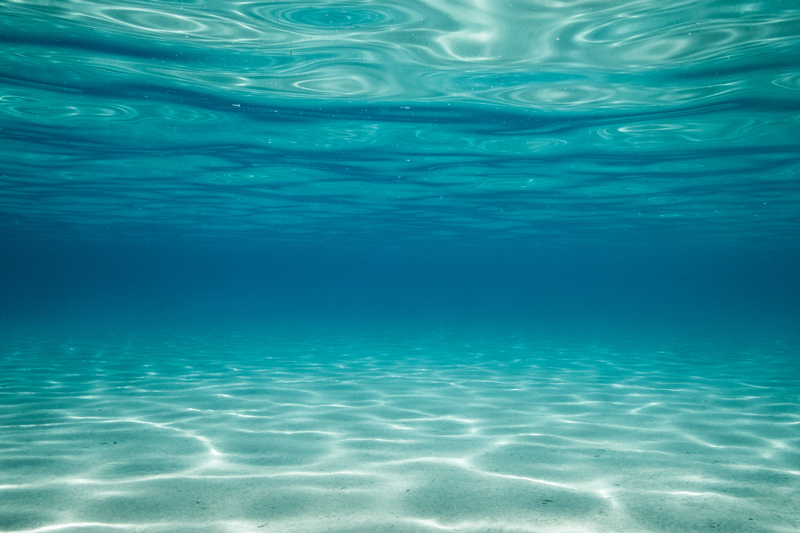 Have you ever seen people that seem to naturally excel at what they do? Or maybe seen people that feel that their working day is an uphill struggle? The difference is that one of these groups are playing to their strengths, can you guess which one?
Personal development in the workplace used to encourage people to "work on their weaknesses". Now more and more people are realising that because everyone has different strengths that you as an individual, a business or a team will progress at a much faster rate if we all "play to our strengths".
To the "uninitiated" the idea can seem foreign and even impossible, however ask 10 random people off the street what their ideal job would entail and the differences can be quite surprising. Sometimes though if you are one of those that feel that you are not where you belong you might struggle to answer the question. This is where personality profiling comes in.
Clarity 4D is a platform that analyses who you are, your likes and dislikes to identify your strengths and weakness. It's called Clarity 4D for a reason! Because when you start to truly understand yourself you are better placed to understand what sort of things you should/shouldn't be doing to really play to your strengths and up your game. Even if you feel happy in your work, gaining clarity about your personality archetype gives you the advantage over your competition to focus your time on what you should really be doing to increase your achievements
In this talk you will learn:
The 4 personality types

The What, How, When and Why of Clarity 4D

What is Clarity 4D?

How does it work?

When can it be used?

What are its benefits?
In this talk you will be given a taster of what this tool can offer. There will be some fun, but to get the most out of this talk come with an open mind, prepared for you to ask yourself some insightful questions.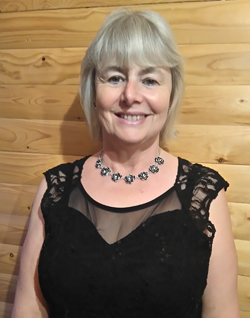 In the early days of her career Hazel was a Primary School teacher. Then, for over 20 years she worked in the voluntary sector for the RSPB, The Alzheimer's Society and Northamptonshire Carers. Fascinated by people, when she made the decision to go self- employed, she knew that she wanted to do something which would help people understand more about themselves and help them move forward in life.