Making Life Simple half-day course with Gen Kelsang Gomchen (kensington)
Description
Making Life Simple half-day course with Gen Kelsang Gomchen
Saturday 27 October | 10am – 1pm
Cost: £20

"We could change our home or our partner countless times, but until we change our restless, discontented mind, we will never find true happiness" – Venerable Geshe Kelsang Gyatso Rinpoche

Modern life is becoming increasingly complicated and stressful and it is becoming very difficult to enjoy inner stillness and fulfillment. The increase in technology, social media and communications is making us so distracted that we are losing sight of what truly matters in terms of genuine happiness and the purpose of our life.

This inspiring half-day workshop will explore how we can simplify our life and find inner peace through engaging in the practice of contentment. By learning to radically change our way of relating to the things of this life and becoming satisfied with our conditions, a huge amount of mental energy will be released within our mind which we can direct towards realizing our spiritual potential and find lasting happiness from within.
ABOUT THE TEACHER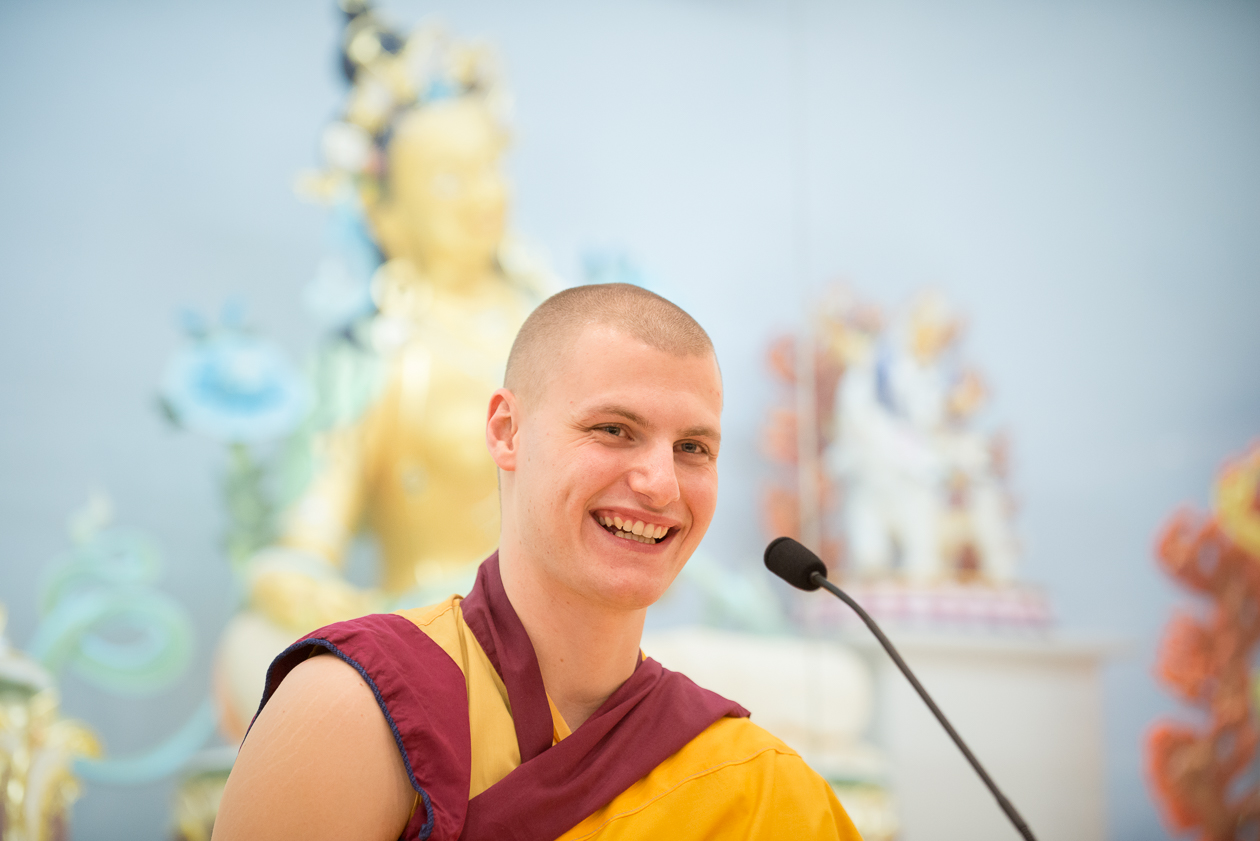 Gen Kelsang Gomchen is a qualified Kadampa practitioner and teacher of Kadampa Buddhism who has taught widely throughout the UK. He has received extensive teachings of both Sutra and Tantra including the empowerments of Highest Yoga Tantra from Venerable Geshe Kelsang Gyatso Rinpoche. He has completed an intensive Special Teacher Training Programme with our General Spiritual Director, Gen-la Kelsang Dekyong, and engaged sincerely in meditation retreats on both Sutra and Tantra.
Gen Gomchen is known for his ability to inspire others through sincere practice and to present the deeper meanings of Venerable-Geshe-la's books in a way that is practical and relevant to all who listen.
This course is suitable for everyone from complete beginners to experienced meditators.
What will each session consist of?
Each session will include a combination of teachings and guided meditations with an opportunity to ask questions at the end and socialize with like-minded people during the break time.

Do I need to bring anything or wear anything special?
No. All sessions will take place on chairs but there are optional cushions if you prefer to sit cross-legged. You don't need to bring anything else with you, but some people like to take notes during the session, so feel free to bring a paper and pen.

What if I'm new to this?
Everyone is welcome to participate in this course and will benefit both new and experienced people alike. Our reception staff will happily recommend some follow on reading or classes after the course if you are interested.
More questions?
Contact info@kmclondon.org and someone will happily help you with your query.