Refund policy
Refunds up to 7 days before event
A short course for anyone who wants to learn how to make maps, analyse spatial data and get up to speed with QGIS. North America time zones.
About this event
Who is this course for?
If you're based in North America and want to get up to speed with digital mapping and spatial analysis in QGIS (the leading free open source GIS software package) then this course is for you. It's for people with little or no previous QGIS experience who are already competent IT users, and maybe even have previous experience of working with various kinds of data. If you already have some QGIS experience but are now a little rusty, this course will also help you.
You could be a built environment professional who needs to upskill, a PhD scholar who needs to learn new methods, a data journalist looking to widen your range of expertise, or an economic analyst who needs to add spatial skills to your existing toolbox. Or, perhaps you're just an interested citizen who wants to learn how to make maps. No matter what your background, if you're looking to learn how to make maps and analyse spatial data, this course is for you.
If you're in a part of the world where the advertised course times do not work for you, or if you'd like to arrange private training for your team or company, please just get in touch via our Automatic Knowledge contact page. We have run corporate training for many large organisations in the past (e.g. the BBC, the Financial Times, Google staffers) and continue to do so.
We have a global pricing structure, based on which world economy you live in. We also offer 50% discounts for students. If you live in a lower income economy, and/or are a student, please visit our global pricing policy page before booking - you may be eligible for a substantial discount. If you are, we can then send you a promo code before you book.
What this course covers
We have the best part of the day to get to grips with QGIS, and in that time we can cover a lot. But instead of throwing everything at you, we're going to focus on the following four skills after a brief introduction and some scene-setting at the start of the day:
Getting to grips with QGIS and how it works - e.g. what all the different buttons do, how to load data, how to find the tools you need to get the job done;
How to join data so it can be mapped - this is one of the most fundamental operations any GIS analyst has to learn, so we're going to spend some time focusing on this;
How to query, filter and select data in QGIS - this part of the training demonstrates that any GIS is about MUCH more than just making maps and hints at the real power you have at your fingertips once you get to grips with QGIS; and
How to create map layouts that can be exported as high resolution images - this is all about getting a high quality end product out of your work, whether you want to produce a pdf for sharing with colleagues, a set of PNG or JPG files for a public report, or any number of other formats and end uses. QGIS can do it all.
While we're focusing on these core competencies, we will also teach you how to do lots of other useful things, such as how to load base map layers in QGIS so that you can identify exactly where you are (e.g. adding an OpenStreetMap layer) or how to use the many QGIS plugins to enhance your productivity. We'll also show you how to export maps very quickly, for those times when you don't need a production-quality image, as well as going through many incredibly useful styling tips and tricks that will save you hours.
During the training day there will also be enough time to ask questions about your specific areas of interest and help you tailor your new skills to your own job or research.
Format
This course is delivered online, via Zoom. Your trainer (Alasdair Rae) has thousands of hours of experience teaching GIS in both an academic and commercial setting - in person as well as online. Regardless of whether we deliver training in-person or online, we believe in small group sizes, enthusiastic delivery and clear communication. Based on these principles, the format is as follows.
Training is delivered online, via Zoom, with the trainer sharing their desktop and directing learning this way, with a mix of live-demos and self-directed workbook tasks.
All participants are provided with the relevant Automatic Knowledge QGIS training workbook for the session, in advance, and this forms the basis of what we learn.
Regular breaks are scheduled into the day, as well as more free-form time at the end for questions, help and advice.
Ideally users would have their webcams on and be able to use their microphones as well, but this is not a requirement (although it does tend to improve interactivity and engagement).
Questions, comments, interjections: all very welcome - in fact they are positively encouraged. You can do this in Zoom by raising a real hand, a virtual hand, or by using the chat function.
When you sign up for this course, you are paying for a total of 6 hours of contact time, but we are more than happy to take questions during the lunch hour, or in the final half hour of extra time from 430pm to 5pm. In addition, if you have any questions after the event we can answer those via e-mail - we won't leave you high and dry after you're finished for the day!
Note: Zoom uses AES 256 GCM transport encryption as the default encryption for meetings, one of the strongest encryption standards in use today. Non-technical translation: the Zoom training environment is super-secure .
What do I need to prepare in advance?
No preparation is required in terms of reading or analysis, but all attendees will need to download and install the latest long-term release of QGIS (available for Mac, Linux and Windows). The latest long-term release is available on the QGIS website and usually has the letters 'LTR' in its name. You will also need to ensure you have downloaded Zoom and make sure that it works with your webcam and microphone.
Who runs the training?
The training is led by Alasdair Rae, founder of Automatic Knowledge and previously a Professor of Urban Studies and Planning at the University of Sheffield in the UK. Alasdair's writing on spatial analysis, plus his maps and visualisations, have been published widely. He is a recipient of the Royal Scottish Geographical Society's Bartholomew Globe (awarded every 5 years for 'for excellence in the assembly, delivery or application of geographical information through cartography, GIS and related techniques'), the Royal Statistical Society's 'Stat of the Year' and the Regional Studies Association's 'Regional Leadership Award for Practice and Policy' (among others).
Alasdair first started out in the late 1990s with MapInfo, used ESRI products for many years and now mainly uses QGIS.
Automatic Knowledge are a 'sustaining member' of QGIS (i.e. we donate money to the QGIS project on an annual basis) so by participating in this training you are also making a contribution to the wider open source software community it belongs to. The more income we receive from training, the more we can feed back into the QGIS project.
Alasdair is the co-author of two recent books: 'GIS for Planning and the Built Environment' with Ed Ferrari and 'Making Sense of Data in the Media' with former colleagues at the University of Sheffield.
You can see more of Alasdair's work on his Stats, Maps n Pix blog, or via his Twitter page.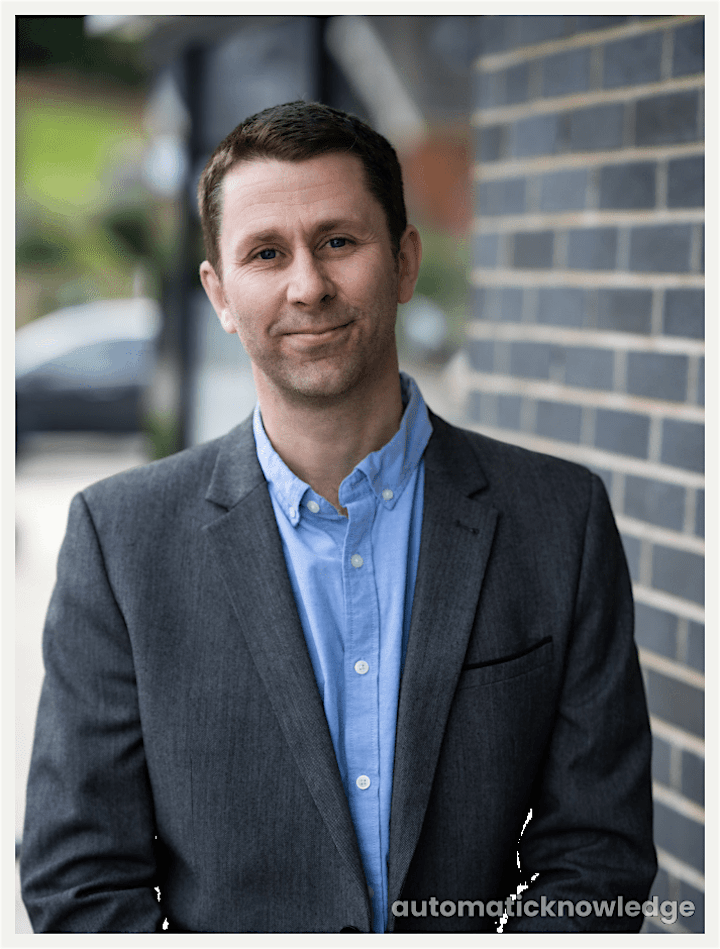 What is QGIS and why are we using it?
QGIS is free and open source geographic information system software, which means that users do not have to pay to download it or use it, and there is no licencing. It can also be used on Mac, Linux and Windows so users are not tied in to any one operating system. But that's not why we use QGIS, even if it is a major plus.
The main reasons we use QGIS are as follows.
Power: it's powerful - e.g. you can do all kinds of complex spatial analysis with it.
Beauty: you can produce beautiful maps with it.
Speed: it's fast - it helps you get the job done quickly.
Innovation: it's constantly innovating - the development team are constantly adding improvements and enhanced features.
Automation: it can be automated and customised and extended (e.g. with Plugins).
Terms and conditions
Payment is via the 'Register' button here on Eventbrite but if you need to pay a different way, or via an invoice, just get in touch with us.
VAT is charged by default but if you are exempt - or your organisation is - then we can always arrange payment separately to take this into account.
If you need to cancel: you can do so up to 7 days before the event. You could also transfer your place to a colleague or associate. If you cancel and are eligible for a refund, you will receive the full booking costs, minus the Eventbrite processing fee (5%).
If we cancel: this is highly unlikely and would only happen in the event of major illness, injury, or connectivity blackout. However, if for any reason we did have to cancel - due to circumstances beyond our control - you can will either receive a full refund or a place on a future training session (you can choose either).