Join our esports webinar and hear from industry professionals, commentators, players and much more.
About this event
On July 26th, we're holding an esports webinar and you're invited!
Hear from industry professionals from across all areas of the industry including:
Richard Buckley
Richard Buckley started working in esports in 2017, aged 19. He's always been passionate about esports and gaming. He's known for his work with EA, FIFA, Sky Sports, BT Sports and the Premier League. Richard and his co-commentator Brandon Smith are recognised as the leading English speaking FIFA esports commentators and presenters.
Brandon Smith
Brandon Smith is a FIFA Esports co-commentator with Richard Buckley, also joining the industry in 2017. He's worked with brands including Sky Sports, the BBC, ESPN, and Playstation, as well as EA, FIFA and the Premier League, and is an ambassador for Turtle Beach.
Callum Dornan - Owner of SAF
Callum Dornan started esports organisation and team SAF in 2018 and has built it into one of the biggest gaming communities in the world. Focused on FIFA, they have over 1.1 million follows on social media, and big plans including an esports academy to nurture future FIFA esports talent, launching in 2022!
Just announced!
Leah Revelle
Leah is a content creator, screen presenter and commentator working with EMLS and EA Sports. She has over 70,000 followers across social media, making her one of the biggest female FIFA creators on social media. Leah has worked with prominent gaming brands including FUTWIZ, Twitch and GFuel, as well as being an EA Game Changer.
Martin Wyatt
Martin is an esports legend, former Global Head of Partnerships at Gfinity and now currently the Senior Vice President of Client Services at Esports Engine. He knows the industry inside and out, and has dedicated nearly a decade into furthering its success.
Understand why now is the best time to join this exciting new industry, what to expect from a career in esports and how Access Creative College can help you get on the road to esports success, no matter what role you're aiming for!
Interested? Join us at 6 PM on the 26th over at https://www.twitch.tv/accesscreativecollege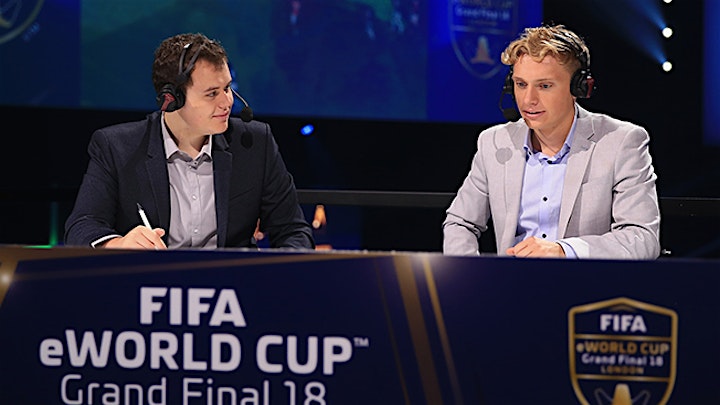 Callum Dornan - Owner of SAF