Description
Everyone knows where to find the video button on their iPhone or iPad to capture a simple scene. Creating a professional-looking video that looks good online and attracts shares on social media though takes just a little more skill and confidence.
This course, which is expected to be extremely popular, gives you the skills and knowledge you need to produce professional quality video for the web and social media, using only an iPhone or iPad and a few inexpensive apps and accessories.
What Will I Learn?
Research shows that video-rich websites attract many more hits than text-only sites. This practical training course shows you how to shoot, edit and upload simple, effective high-definition video using the minimum of equipment.
This full-day workshop doesn't assume any previous knowledge of video shooting or editing and is suitable for anyone working in a corporate, charity, civil service, journalism or marketing capacity who wants to take their video skills to the next level.
It aims to give participants the keys to a few successful video forms they can use in a variety of circumstances: interviews, vox pops, human stories, promo videos and short, social media-friendly 'explainer' videos. Topics covered include how to:
✦ Shoot and and edit professional-looking interviews, understanding the importance of shot framing, background, audio and lighting. Includes tips for interview and question style and the addition of titles and closing animated text
✦ Use a combination of video and titles to create 'question and answer' packages.
✦ Approach video storytelling using sequences of video clips to create a promo video or - combined with interviews - a story 'package'
✦ Create short 'explainer' videos ideal for sharing on social media, using images or clips (valuable for explaining issues or introducing a product or service)
You will need to bring a fully-charged iPhone 5 or upwards or iPad/iPad Mini, and you should have the iMovie app installed. Other apps will be downloaded before or during the course, so please ensure you have access and password for the App Store and that your iOS system software is up to date. You will also need earbuds or headphones and your charger.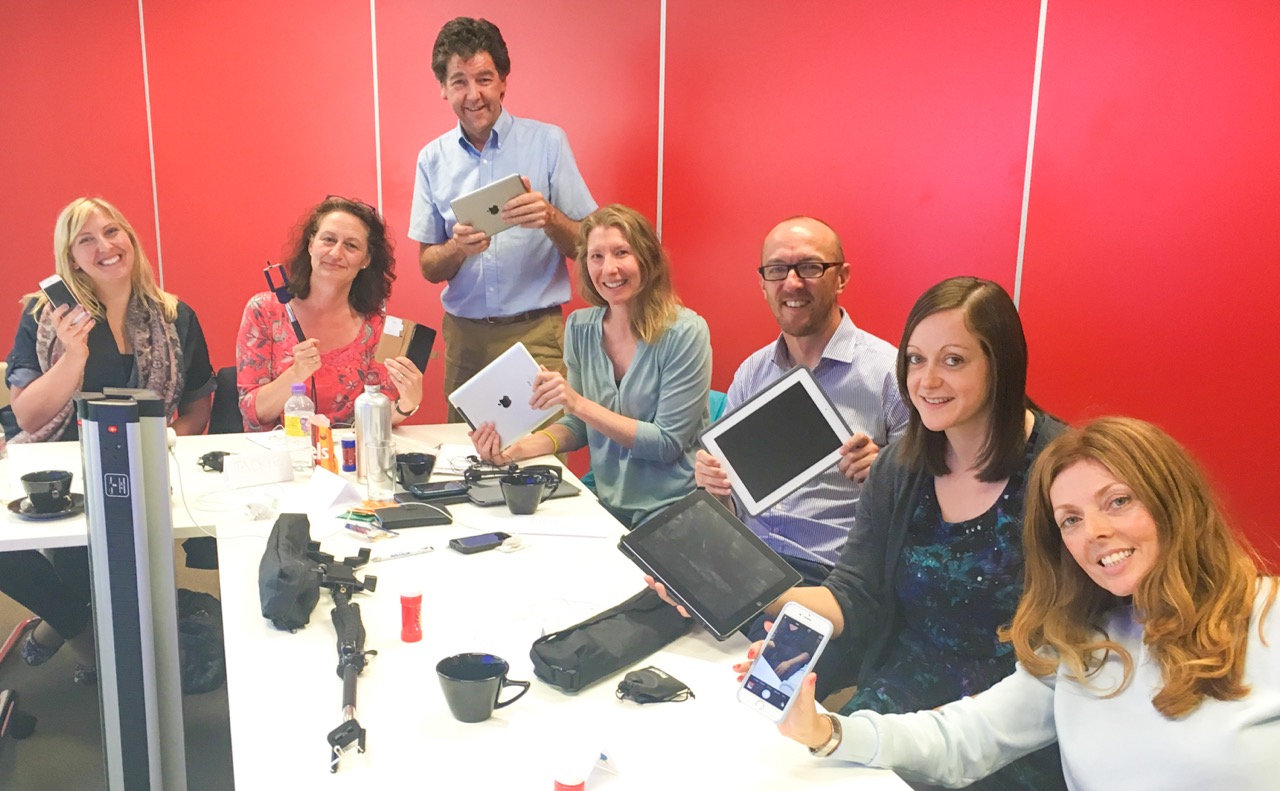 About the Trainer
This workshop will be led by Dan Mason, a multimedia trainer, specialising in mobile and social media. A journalist for over 30 years, Dan was an award-winning editor of regional newspapers and digital newsrooms before becoming a full-time trainer.
Over the past six years, he has worked with journalists, NGOs, communication professionals and civil society projects in numerous countries from Azerbaijan to Zimbabwe. In UK he regularly trains members of Equity, the Musician's Union, Writers' Guild, NUJ and several other other unions, in addition to working with corporate clients and publishers.
This counts towards CPD. Regrettably we are not able to give refunds once bookings are made.