Making & Moving Festive Special! (ages 5-10)
Description
School Christmas holidays are on their way...
Get your mini artists into the festive spirit this year.
Back by popular demand. DECK THE HALLS, ROLL UP YOUR SLEEVES AND PREPARE TO FEEL VERY CREATIVE AND CHRISTMASSY!

On the last Saturday before Christmas we are running an extra special day of Making and Moving. This year we will be painting, drawing, playing games and making some very cool crafts.
The aim of the day is to channel that excited AGH-SANTA-IS-VISITING-SOON energy into some beautiful art.
Perfectly timed to help you with last minute festive preparations, our workshops are 2 hours long, with the option of making a packed lunch and having your child stay from 10:30 until 3pm. That's over 4 hours of time for you to relaaaax, or do what you need to do 2 days before Christmas.
Making and Moving is run by nanny-turned-artist Katie. With over 10 years of childcare experience, our workshops are easy-going, friendly, fun and very creative. This festive season we have Boris helping. Boris is a Taiwanese children's book illustrator who has graduated with a Master of Fine Art (with distinction) from Edinburgh College of Art.
Making Moving has been running for 2 years and in that time we've had glowing reviews:

---
"E loved today and says he's coming next time you run something. This is the boy who only picks up a pencil/pen to write and usually opts out of crafting!"
"My grandchildren thoroughly enjoyed the day. Thank you Katie"
"My kids loved the summer holiday sessions"
---
Our Christmas workshops last year proved very popular.
We made clay Christmas tree decorations, origami snowflakes, played lots of festive games, had a treasure hunt and painted colourful pictures. This year looks set to be even better!
What's Included?

at least 2 hours of safe, fun age-appropriate creative art, dance and play (4.5 hours if you book the full day)
a snack
all art materials
lots of beautiful new art for the fridge/to show off to visiting relatives


Your child needs to bring:
a drink (and a packed lunch if staying all day)
warm clothes in case we go outside for a short time
old clothes suitable for painting in
FESTIVE EXCITEMENT

As you can imagine, our sessions are VERY popular and spaces are limited so book now!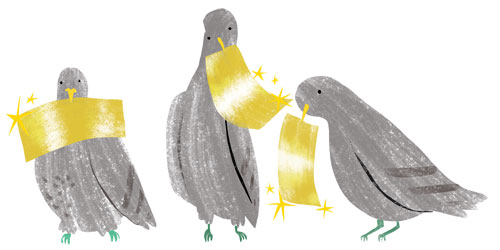 The small print
**********************************************************
PERMISSION FORMS
When you book your place Eventbrite will ask you for some information. This will include contact details, any medical/other information we need to know about your child and an optional permission slip for photographing the workshops. Please fill this in, otherwise your child will not be able to participate.
PACKED LUNCH
If you book the full day session, please send your child with a packed lunch. For morning/afternoon sessions a drink should do. We will provide a biscuit as a snack - please advise us of any allergies in the permission form (mentioned above).
WEATHER
If it's dry we *might* go outside for a short amount of time so please make sure everyone's dressed warmly.
MESSY CLOTHES
Making and Moving can get messsy! All of the paint and glue we use is child-friendly and washable, but old clothes are best, just in case :)
SAFETY
All children will be checked in and out with a register, confirming who will pick them up before you leave. Please wait at the front door until the end of the session so we can check children in and out efficiently. Katie is DBS checked and has over 10 years of experience working with children. No child will be allowed to attend workshops if they have not filled in an information/permissions form. We want everyone to be safe and happy!
PLEASE NOTE
Workshops are suitable for children ages 5 - 10. Workshop tickets and vouchers are non-refundable and non-transferable. In the unlikely event that Making and Moving cancels an event, they will contact you via Eventbrite to arrange an alternative date or refund.