Description
From the politics of regeneration to 'the commons', the fate of the public toilet to the future shape of the 'vegan city', and from communal kitchens to how to re-imagine a power station (AND how not to) - 27 emerging architects and urbanists invite you to a festival of ideas exploring the systems, situations and intricacies within today's built environment.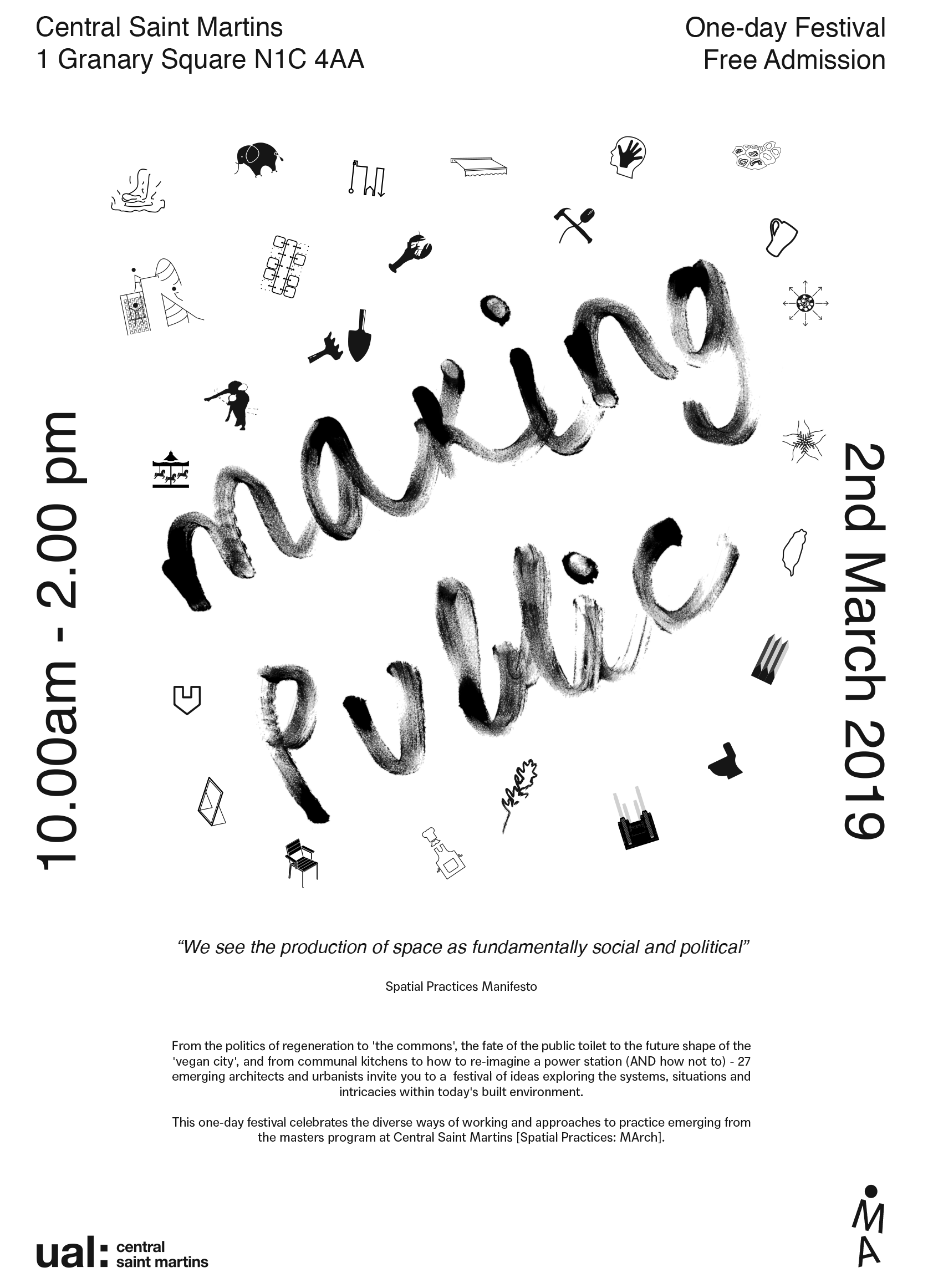 This one-day festival celebrates the diverse ways of working and approaches to practice emerging from the masters program at Central Saint Martins [Spatial Practices: MArch].

A series of talks, films, installations and performances reimagine the spaces of Central Saint Martins to open up this conversation to other students, collaborators, practitioners and the wider public. We want to hear from you. The audience are invited to take part in the discussion; test our theories, act out our performances and evolve our thinking.

Everyone is welcome to all, or any part of the day.

Doors open from 9.30am
Organiser of Making Public : Explorations in Space, Architecture and the City