Making Sense Of Music Licensing II Masterclass

Wednesday, September 24, 2014 from 12:30 PM to 4:30 PM (BST)
Event Details
If you are determined to make a living (i.e. make money) from music, or need to know how music licensing works within the entertainment business and beyond, then this masteclass is for you!
"The music (industry) over the last few years has moved from a position where it's a sales-based model to one where it is much more a usage-based model," says Keith Harris, Stevie Wonder rep & PPL Director of Performer Affairs. "It's about doing a licence for use of your music."

The people behind BBM/BMC (BritishBlackMusic.com/Black Music Congress), the workshop facilitator, and Musicalities, BTWSC* and Akoben Awards, have several years experience delivering music industry training and education from grassroots, professional, to post-graduate levels.
This is a followup on the first Licensing masterclass in January 2014. Please note these are small classes, hence spaces are very limited.

BBM/BMC events are not exclusively for Africans - they are open to all interested in black music and/or music industry issues.
Making Sense Of Music Licensing II Masterclass
Wednesday September 24 2014, 12.30-4.30pm
a) Aimed at those who have some prior understanding of copyright, publishing and the music industry. However, music industry tutor Kwaku will start off the masterclass by providing an overview of COPYRIGHT.
b) There is more to the music industry than performing live or releasing records. In recent times LICENSING is where the monetisation of music and recording content is at. The masterclass covers sync licensing for films, broadcast, games, plus sampling etc. You will learn about the various licensing options and likely deals; plus you're encouraged to ask questions.
c) LICENSING is delivered by Ivan Chandler, and possibly as a bonus, one of his publishing colleagues may sit in and provide extra information. Chandler is a music publisher and copyright consultant with over 30 years experience. His roles in the music field include General Manager of Paramount Pictures' music company 1977-1980, and European Manager of Motown's Jobete music publishing division 1980-1989. He's been running his own music consultancy Musicalities since 1995. He's the author of the PACT publication 'The Music Copyright Guide for Television and Film Production'. His clients include 19 Entertainment, Universal Music, 2entertain, Jamie Oliver's Fresh One Productions, Simon & Schuster, Peter Andre, Faithless and Sir Michael Parkinson.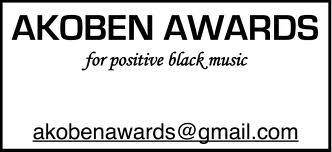 See Ivan Chandler making a presentation focused on an introuction to Copyright:
Notes:
a) Please have lunch before attending, as there will be no lunch or long break. Eating in Masterclass is not permitted - drinking is permitted, and there's short drinks break
b) Do bring note pads, tablets, pens etc to take notes
c) Payment is only accepted via this Eventbrite page. Cost excludes booking and credit card charge
d) There is no refund - however,  you can offer your place to a third party
BBM/BMC in association with Musicalities, Akoben Awards & BTWSC
*BTWSC is open to explore partnerships in order to deliver its OCN Level 2 accredited Music Industry Overview course: btwsc@hotmail.com.
When & Where

One Westminster (formerly Voluntary Action Westminster)
37 Chapel Street
Westminster
NW1 5DP London
United Kingdom


Wednesday, September 24, 2014 from 12:30 PM to 4:30 PM (BST)
Add to my calendar
Organizer
BBM/BMC (BritishBlackMusic.com/Black Music Congress) online and offline - www.BritishblackMusic.com
music + networking + music industy education
New website coming soon
BBM/BMC events are not exclusively for Africans - they are open to all interested in black music and/or music industry issues
Musicalities was formed when the company's founder, Ivan Chandler, was providing music consultancy services to PACT (Producers Alliance for Cinema and Television), the UK's trade association for independent television and film producers. It became apparent to Ivan that producers required a more personalised service that provided specific advice on Music Supervision, Music Copyright and Music Publishing. Musicalities has since that time become one of the leading independent music companies in its field
BTWSC and Akoben Awards are voluntary organisation that have been delivering music industry courses for over 10 years. From short unaccredited courses, to its own bespoke OCN Level 2 accredited course