Location
Node Enterprise Hub
1 Enterprise Road
Roundswell
Barnstaple
EX31 3YB
United Kingdom
Join us to hear about real world applications of sustainable practices and a chance to network with peers and experts in the sector.
About this event

SETsquared Exeter Discovery Rooms are an ongoing series of fully funded events through the ERDF University of Exeter Enterprise Zone, bringing together SMEs, sector experts, researchers and entrepreneurs to learn about effective business applications of new technologies and innovations. Across the series we are looking at a variety of sector specialisms and themes, so check back regularly to see what else is coming up!
These Discovery Room events aim to :
raise awareness and utilisation of new sustainable technologies and innovations and how they are being adopted in the real world
provide the chance to network with peers and experts and to build community knowledge
Discovery Rooms are open to all in the business community but we particularly welcome attendees from the Devon region.
Come along in person or join in online - just choose your ticket accordingly.
Making Sustainable Choices With Positive Impacts For Business
Wednesday 2nd February 2022
Do you want to alter the way you run your business to do your bit to help solve the climate crisis?
Whether you are a start up or well established; whether you offer a service or manufacture a product, this session will give you the chance to hear and talk to other business leaders about changes and impacts they have made to their businesses and take part in a short workshop to help you move forward with your own business.
Learn from those who have been making practical and achievable changes towards a more sustainable business
Discuss the social and environmental impacts and benefits of the choices you can make
Create practical and personalised steps for improving the sustainability of your business – a workshop session
Meet peers and develop your network
This event is aimed at those who:
are interested in learning more about emerging sustainable practices and developments across the UK and within the South West.
who wish to hear about functional changes towards sustainability and the wide range of opportunities and benefits this can generate.
who wish to develop their network and connections
Our line up of speakers includes :
Steve Roberts
Steve Roberts is the managing director and founder of Turnstyle Designs Ltd. He established it in 1992 after relocating to North Devon, with previous experience of running importing and manufacturing companies in London. Additionally, Steve has a love for nature as a keen surfer, sea swimmer and wildlife enthusiast, with his own smallholding farm.
Celebrating its 30th anniversary this year, Turnstyle Designs manufacture an extensive range of design-led door hardware. The artisanal company now employs over 50 people, with branches in Barnstpale, London and USA. Turnstyle Designs has had international success, exporting more than 75% of their business to over 40 countries and receiving the prestigious accolade of the Queen's Award for Export in 2018.
Turnstyle Designs Ltd is committed to growing sustainably and continually focuses on lowering their waste output and carbon footprint through eliminating all single use plastic packaging, becoming members of 1% for the Planet and donating 2% of turnover to eco-focused charities. Increasing the sustainability of Turnstyle Designs' business model has not only reduced the firm's negative environmental impact but has also generated new efficiencies and benefits for the firm.
Steve is also working with Plastic Free North Devon (https://plasticfreenorthdevon.org/) , currently piloting The Sustainable Business Resource which is focused on assisting Devon based companies to become more sustainable.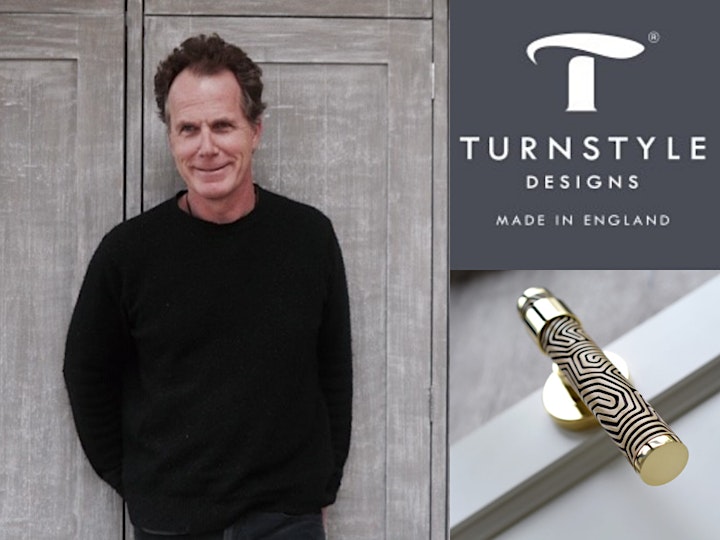 Russ Wakeham
Russ Wakeham is the Chief Executive Officer at Two Drifters Distillery, which he founded with his partner, Gemma, in Exeter. Two Drifters Distillery is a pioneering rum manufacturer that focuses on hand crafted quality and carbon neutrality.
They recently achieved B Corp Certification status and through maximising efforts to reduce their creation of carbon dioxide, combined with offsetting, they have made the production of their rum carbon negative.
Russ' academic career focused on chemistry research into carbon capture, storage and utilisation. He is incredibly passionate about trying to find valuable purposes for CO2 when its production cannot be avoided.
Two Drifters Distillery's core values embed sustainability within the heart of the company as they prioritise "still enjoying the things we love, but in a socially responsible way". The set up of their manufacturing process embodies this motto as their award-winning rum is produced in an electric distillery, that is run on 100% renewable energy.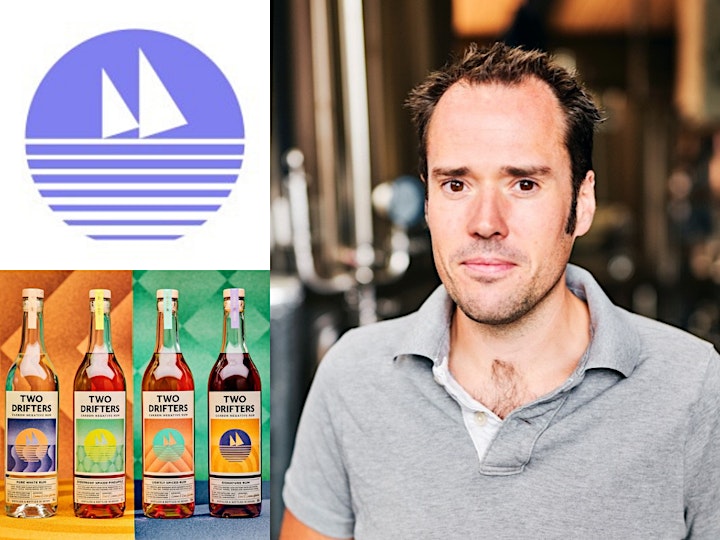 Our interactive workshop session will give you the opportunity to connect directly with experts in improving sustainability, and harness their specialist knowledge to develop a tailored plan for increasing the sustainability of your business.
Our experts include:
Rebecca James
Rebecca is a highly experienced sustainability professional and B Leader who works with purpose driven SMEs to help them become sustainable by design. She will be drawing on this wealth of knowledge to lead the workshop and help you design steps towards sustainability.
Stephen Roberts
Not only sharing his insights as one of our key speakers, Stephen will also be joining the workshop and utilising his first hand practice in increasing the sustainability of a business model to help guide you through the workshop.
Colin Dart
Colin has in-depth experience advising businesses through innovative growth and key transitional phases as Technology Manager at SETsquared Exeter. He will be applying this specialist knowledge and expertise to provide support during the workshop.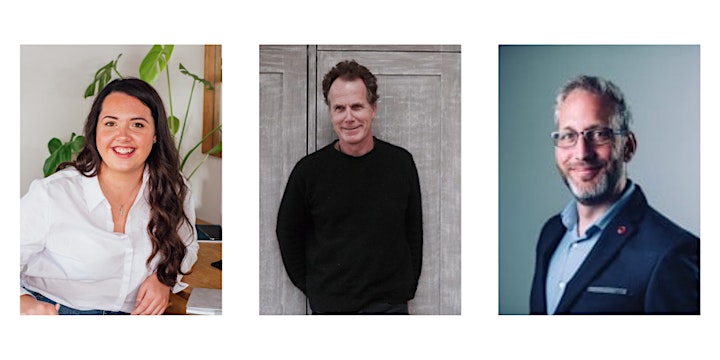 Location
We highly recommend attending in person to gain full benefit from this event (including the refreshments!), however, we understand this is not possible or suitable for all so we welcome virtual attendance too.
For those attending in person, we are delighted to invite you to join us at the Node Enterprise Hub in Barnstaple. We are thrilled to be hosting this Discovery Room in partnership with Node Cowork.
If you are not able to travel to Node Enterprise Hub but keen to attend in person, then you can also attend the hybrid event from SETsquared's Accelerator at Exeter Science Park, which is just off the M5. Please ensure you choose your ticket accordingly.

Node Cowork is a newly established hub for entrepreneurs, freelancers, startups and growing businesses in Barnstaple. An inspiring space to work and connect with other like minded people, that is powered by Town Square.
Town Square supports communities across the country by creating spaces where individual entrepreneurs, startups and growing business can build great things. A certified B Corp member, Town Square recognises that business is a source for good in the community. With a growing network of established spaces across the UK, Town Square are a driving catalyst of enterprise change. More than just spaces, they connect and empower individuals and organisations to grow.
The Node Cowork project is receiving up to £2,932,162 of funding from the England European Regional Development Fund as part of the European Structural and Investment Funds Growth Programme 2014-2020. The Ministry of Housing, Communities and Local Government (and in London the intermediate body Greater London Authority) is the Managing Authority for European Regional Development Fund.
Established by the European Union, the European Regional Development Fund helps local areas stimulate their economic development by investing in projects which will support innovation, businesses, create jobs and local community regenerations. For more information visit https://www.gov.uk/european-growth-funding.
To find out more - https://www.nodecowork.co.uk/

SETsquared Exeter
SETsquared Exeter is a member of the SETsquared partnership, the three times Global Number One business incubator.
Becoming a SETsquared Exeter member gives you strategic advantage right away. You can feel confident and empowered via our structured learning programme supported by a team of professional advisors and business experts. Your dedicated Entrepreneur-in-Residence, will become a critical friend, an experienced and trusted business confidant invested in your success.
Our network can help to open doors and create pathways to opportunities as well as the support of a community of like-minded people.
SETsquared Exeter - https://setsquared.exeter.ac.uk

This event and the Discovery Room series is an University of Exeter Enterprise Zone project and is funded by the European Regional Development Fund.
For more information - https://setsquared.exeter.ac.uk/ueez-project1