Description
Making Tax Digital Update with HMRC
Hear directly from HMRC!
This joint event from Lancashire School of Business and Enterprise and ICAEW Lancashire and South Lakeland will be looking at the topic 'Making Tax Digital', almost 6 months on from when the transformation started.
Our HMRC speaker will walk through the MTD changes that have taken place and the common queries to date. They will cover the changes being introduced in 2020, providing context in terms of what HMRC want MTD to deliver in the longer term and how the legislation might evolve.
This HMRC presentation on MTD will cover what businesses need to do to comply with any Making Tax Digital updates, offering face to face advice from the experts themselves. There will, of course, be plenty of time for Q&As.
Speaker Bio:
Our guest speaker will be Lenny Barry (Engagement Manager HM Revenue & Customs, Making Tax Digital for Business).
Lenny is currently working on the HMRC Transformation Programme on Making Tax Digital for Business – working with a wide range of Business customers to explain HMRC's Digital plans bringing customer insights back into HMRC.
Lenny joined Dept of Employment in 1981, moved into HM Customs and Excise in 1983 and remained through merger with Inland Revenue in 2006.
Lenny has had a variety of roles during his career in HMRC working in Detection (uniform) in Scotland, Dover, Heathrow and Felixstowe, Intelligence and Investigation. He moved to Liverpool to VAT HQ in 1991 where he worked on the Single Market Team bringing in EC Sales Lists following the Maastricht Treaty. He then moved to VAT Strategy and Planning Services where he was also part of the Secretariat to Director VAT Control (SCS 3) following which he took on the Community Affairs role in advance of the opening of Queens Dock. He was tasked with making local communities aware of HMRC's plans, and increasing application rates from Minority Ethnic groups. Won a British Advertising Industry Award, and approach was endorsed by Cabinet Office for wider implementation.
Lenny moved to Information Management Services as Service Owner for Desktop and MS Office. Deployed Outlook to all users. Brought in Blackberries to HMRC and improved efficiency in Remote and Mobile Working. Moved to Benefits & Credits and led an Operational Group on Error and Fraud. Initiated the FEAST (Fraud and Error Assessment Tool) that mechanised processes and prevented £100m a year being paid out incorrectly.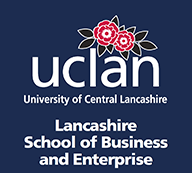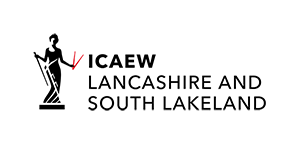 FAQs
What are my transport/parking options for getting to and from the event?
Unfortunately, there is no reserved parking available on site. Please see the university Pay & Display car parks (shown as no. 12 and no. 24) and the public car parking options (shown in grey) on the UCLan campus map here.
The cost of our Pay and Display car parks is £1 per hour up to four hours and once £4 has been paid, the ticket will be valid for all day use. https://www.uclan.ac.uk/students/campus-life/car_parking.php
The former "B&Q" superstore on North Road which is nearby, is currently a Pay & Display car park with a charge of £1.90 per 12 hours or 90p for 3 hours, located at PR1 1NR.
There are a number of non-University car parks available across Preston. Information on location and current charges can be found at : http://www.preston.gov.uk/yourservices/transport-and-parking/parking/city-centre-car-parks/
FAQs
How can I contact the organiser with any questions?
For any further information please contact LSBEcpd@uclan.ac.uk