Making the best use of technology & digitalisation in Recruitment & Selec...
Description
Making the best use of technology and digitalisation in Recruitment and Selection

Wednesday 27th March 2019, Arrival at 09.00am for 09.30am start until 2.00pm
Venue: Hilton Hotel,Sheffield Victoria Quays, Furnival Road, Sheffield, S4 7YB.
Introduction
Our next event looks at the use of technology and digitalisation within recruitment and selection.

This will be an interactive event with speakers from three South Yorkshire based recruitment and selection businesses. There wil be plenty of opportunities throughout the morning and over lunch for you to talk, network and learn from the speakers and HR colleagues. We'll be providing full details of each speaker's session in the first week of March.

Speakers from:

Human
Easyweb Recruitment
Michael Page
Agenda
9.00am – 9.30am Registration, Tea and coffee
9.30am – 9.45am Welcome and introductions
9.45am – 10.45am Session 1 - Amy Stephenson from Human
10.45am – 11.00am Break
11.00am – 12.00noon Session 2 - Adrian McDonalgh from Easyweb
12.10pm – 1.10pm Session 3 - Tania Garstang from Michael Page
1.10pm – 1.15pm Closing comments
1.15pm – 2.00pm Networking Lunch and finish
Amy Stephenson - What if the needle's not in the haystack? How to source passive and active talent in 2019.

This session will talk you through some hiring strategies that will help you attract and identify talent as well as give you a few quick wins along the way. This session will include a 10-minute workshop at the end.
Amy has spent the last 11 years working 'at the coal face' in a front line recruitment role - six of these years have been spent in her own business, working as Managing Director and Billing Consultant of Human. Amy believes that Recruitment should be relationships driven from a candidate and client perspective and that in order to truly add value we need to build long term relationships with both candidates and clients.
---
Adrian McDonagh - Drawing upon my his experiences training over 1,000 HR professionals and inhouse recruiters every year for the past 10 years, Adrian will be looking to share some of the most effective and easy to implement tips

Adrian's session will include:
Why your advert copy is wrong and how to fix it
How to use Social Media to showcase your company to prospective applicants
How a small update on Indeed quadrupled our application rate
Delivering a great interview day
Managing the post interview/post offer low period
The small things that make a large impact when onboarding new hires
Adrian McDonagh founded EasyWeb Group in 2005. He oversees the training and technology teams at EasyWeb. His formal job title is "Chief Ideas Officer" which probably says more about his personality than what his job entails. The best explanation we could get from him was "Part-time trainer, part-time product manager, part-time business owner, full time online recruitment ninja" – make of that what you will.

---
Tania Garstang - What is Inclusive Recruitment and why it matters in the war for talent?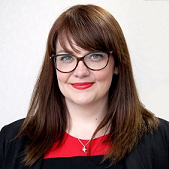 In a recent PWC study 86% of female and 74% of male millennials (18-34) consider an employer's Diversity & Inclusion policy when deciding on who to work for. When you consider 75% of the workforce will be millennials by 2025 it's not something anyone can afford to ignore.
In this session we will discuss how can you use effective signposting to demonstrate Diversity and Inclusion as part of your wider digital employee value proposition, bringing it to life throughout the candidate experience. We will also discuss how Inclusive recruitment can drive better hiring practices, performance, retention and productivity.
Tania is a Director for the Northern region of Michael Page and has recruited and led teams across Midlands and the North since 2005 specialising in Human Resources for the last 9 years. She has a passion for D&I owning the agenda for the region and driving wellbeing practices across the 4 Northern offices as a D&I Champion; most recently delivering workshops for the likes of Stonewall, the Civil Service and numerous corporate clients looking to drive more inclusive recruitment campaigns.
---
Professional photography and video production will be taking place at the event, and these images may be used on future promotional materials for CIPD. Please note that by attending the event, you are giving your consent for your image to be used on any CIPD promotional materials.