Making the connection: The reality of funding, networking and sustainabilit...
Description
Poets Khadijah Ibrahiim, Testament, Kim Moore and Joe Hakim will take part in a panel and Q&A discussion on the realities facing Northern poets in pursuing and sustaining a career locally and nationally, and will explore useful pathways to networking and securing funding. The event is hosted by Jerwood Charitable Foundation as part of the Jerwood Compton Poetry Fellowships public programme. There will be a guest presentation by Kate Fox and the discussion will be moderated by Joy Francis, project manager, the Jerwood Compton Poetry Fellowships.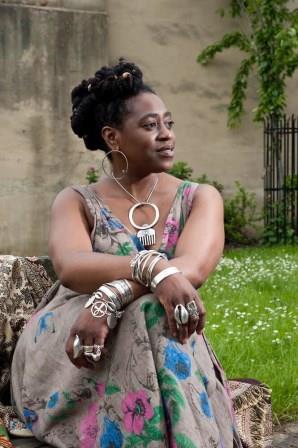 Khadijah Ibrahiim
Khadijah Ibrahiim was born in Leeds of Jamaican parentage. Educated at the University of Leeds, she is a literary activist, theatre-maker and published writer who combines inter-disciplinary art forms to re-imagine poetry as performance theatre. Hailed as one of Yorkshire's most prolific poets by the BBC, her work appears in university journals and poetry anthologies. Her collection Another Crossing was published by Peepal Tree Press 2014. Khadijah has performed and produced art programs in the USA, Caribbean, Africa and Asia. In 2010 she was writer in residence for El Gouna writes, Egypt, the same you she travelled to South Africa as part of the British council Verbalized sustained theatre programme. In 2017 she was shortlisted for the Jerwood Compton Poetry Fellowships and a year later for the Sue Rider 'Yorkshire Woman of the Year' for her contribution to the arts. She is the artistic director of Leeds Young Authors, and executive producer of the award-winning documentary 'We Are Poets'.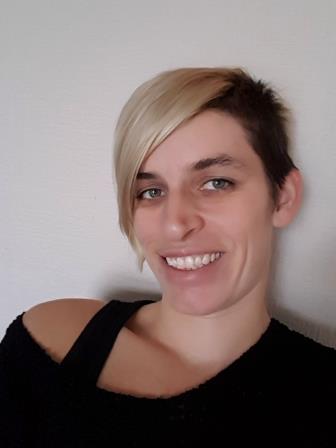 Kim Moore
Kim Moore's first collection The Art of Falling (Seren, 2015) won the 2016 Geoffrey Faber Memorial Prize. She won a Northern Writers Award in 2014, an Eric Gregory Award in 2011 and the Geoffrey Dearmer Prize in 2010. Her pamphlet If We Could Speak Like Wolves was a winner in the 2012 Poetry Business Pamphlet Competition and went on to be shortlisted for a Michael Marks Award. She is currently a PhD candidate at Manchester Metropolitan University examining how to use poetry to explore experiences of sexism and micro-aggression. www.kimmoorepoet.wordpress.com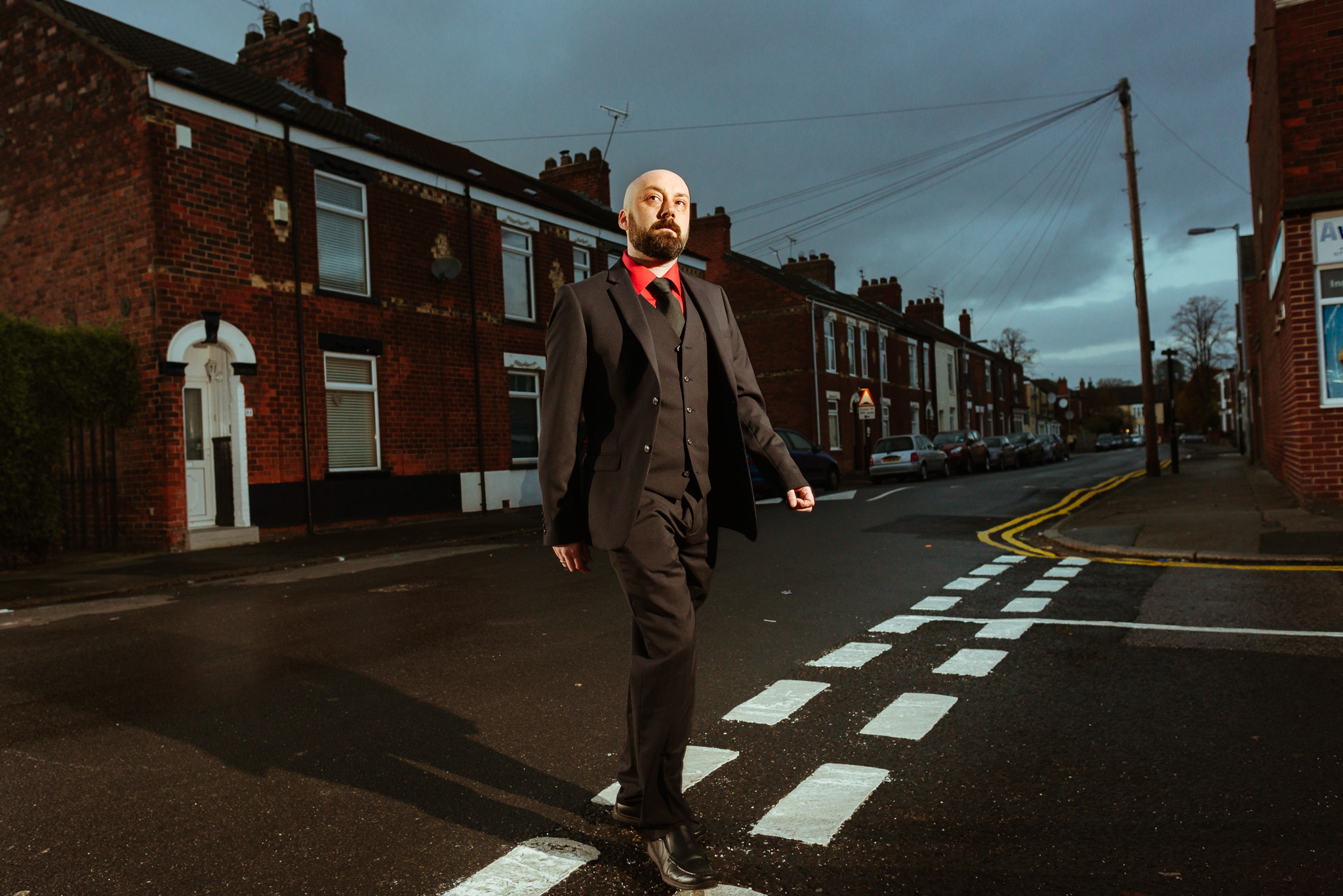 Joe Hakim
Joe Hakim lives and works in Hull. As a performance poet, he has performed at venues and festivals, including Latitude, Big Chill and Edinburgh Fringe Festival. He was co-host and organiser of Write to Speak, a series of spoken word events and workshops that took in place at Hull Truck Theatre from 2009 to 2013. In 2016 he toured and performed with LIFE, a Hull-based punk four-piece band. In January 2017 he travelled to Trinidad with The Roundhouse and Wrecking Ball Press as part of the Talking Doorsteps project which culminated in a performance at the BBC's Contains Strong Language festival in September 2017, featuring young people from Trinidad's 2 Cents Movement working alongside young people from Hull's Warren Youth Project and Goodwin Community Centre. His theatre work includes Omni-Science with Brick by Brick at Assemble Fest 2017, and a short piece with Paines Plough as part of Come to Where I'm From, performed at Hull Truck in May 2017. www.painesplough.com/person/joe-hakim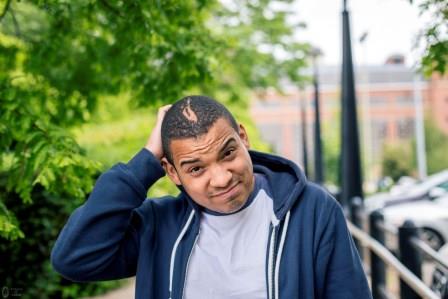 Testament
Testament is a rapper, poet, playwright and world record-breaking human beatboxer. His most recent play Black Men Walking for Eclipse Theatre garnered critical acclaim and sold out venues around the UK. His work includes the celebrated Hip-Hop album Homecut: No Freedom Without, several spoken word performances for BBC Radio (1xtra, Radio 4 and 6Music) and his acclaimed play Blake Remixed – a personal response to the work of William Blake. Testament's work has been performed at Royal Court Theatre, The Globe and West Yorkshire Playhouse, among others. His poetry has been published in several anthologies and has been used as a teaching resource internationally. Testament is currently touring his new spoken word beatbox show WOKE. www.testamenthomecut.com/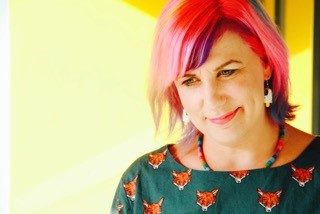 Kate Fox
Kate is a stand-up poet. Her second comedy series was broadcast on Radio 4 last June. She has been Poet in Residence for the Great North Run, Glastonbury Festival and Saturday Live on Radio 4. She has been commissioned by the Yorkshire Festival, Hull 2017 and several literature festivals. She has recently completed her PhD on class, gender and Northern English regional identity in stand-up performance, having held a full-time studentship in the Performance and Cultural Industries School at the University of Leeds.
Programme
You can download the event programme here.
About the Jerwood Compton Poetry Fellowships
In 1964, a bequest was made by Mr Joseph Compton, one of the first directors of the Poetry Book Society, to the Arts Council with the aim of helping poets and of bringing poetry to a wider audience. Using accrued interest from the bequest and funds from Jerwood Charitable Foundation and the Arts Council, the new Jerwood Compton Poetry Fellowships will offer a significant new development opportunity for poets, funded to the value of £220,000.
The Jerwood Compton Fellowships are designed and managed by Jerwood Charitable Foundation, with support from Arts Council England, including funds from the Joseph Compton bequest.