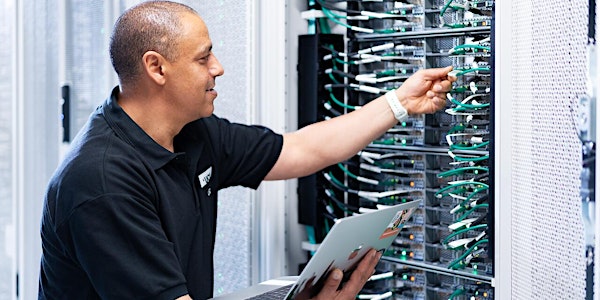 Making the Magic Happen with research data, software & infrastructure
An opportunity to find out about research technology professionals and how they are essential to effective research across many domains
About this event
Modern academic research across almost all domains now relies heavily on data, software, and computation. This often means that research projects need technical specialists with expertise in data, software, and computing facilities to deliver, support and accelerate quality research. These specialists are known as Research Technology Professionals (RTPs) and they help to make the magic happen in research.
The aim of this event is to enable you to explore the opportunities and career pathways for RTPs, which focus on supporting research data, research software, and research computing facilities.
Join us:
Find out what different RTP roles involve and how they are essential to effective research
Learn about the experiences and career pathways of colleagues
Discover the focus of different teams/groups and network with potentially future colleagues!
Professor Anne Ferguson-Smith from the University of Cambridge will chair the event and confirmed speakers include:
Professor Neil Ferguson, Imperial College London
Amy Strange, the Francis Crick Institute
Professor Nicola Shelton, University College London
Dr Michael Ball, UKRI-BBSRC
Professor Simon Hettrick, University of Southampton
Tom King, Queen Mary University of London
In the morning session we will hear from leading researchers about how their research benefits from the input of RTPs and also from practitioners themselves about how they contribute to enhancing research outputs. In the afternoon session we will hear from leaders about the opportunities in their team and there will be informal networking sessions.
Event benefits
The event is a rare opportunity to listen to some of the key players in an emerging area of research that will provide a growing number of job opportunities both in universities and in industry. At the end of the event, you should have a greater understanding of alternative career options for researchers and the value that RTPs can provide in research.
Is this event for me?
Researchers working in, or interested in working in the following roles may find the event helpful: data engineers, data analysts, archivists, informaticians, statisticians, research software engineers, software developers, sys admin/DevOps, HPC experts, audio-visual technologists and individuals staffing core facilities.
The talks in the morning session would also be of more general interest to researchers and academics who want to understand how they can benefit from the support of RTPs in their work.
Please familiarise yourself with the code of conduct before taking part in this event.
Organiser details
This event is organised by Science and Engineering South, in collaboration with RSLondon and UCL eResearch Domain, and participants will be able to meet representatives from some of SES's members, all top research universities in the Greater south east of England. These include: Imperial College London, Kings College London, Queen Mary University of London, University College London, University of Cambridge, University of Oxford and the University of Southampton.
For more information about RTPs and and their vital role in research read this blog by Dr Louise Chisholm and Dr Jeremy Cohen on the SES website.