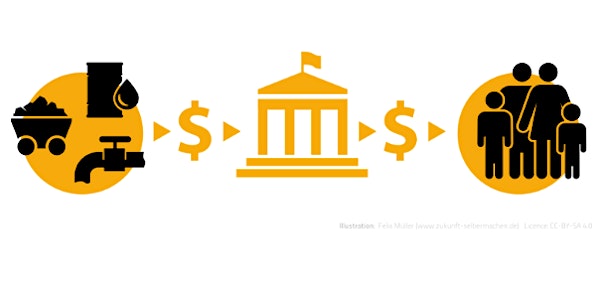 Making the Most of COP26: Emboldening leaders to do difficult things
Making the Most of COP 26: Emboldening Leaders to Do Difficult Things.
About this event
How carbon fee and dividend could change everything.
In July, Milton Keynes Council voted unanimously for a resolution supporting the idea of Carbon Fee & Dividend and commending it to government. This virtual talk will focus on its merits in terms of climate campaigning in the crucial run up to COP26 climate conference in Glasgow in November. This talk will ask:
1 What, specifically, are we asking for? We need a simple, specific and winnable focus for climate campaigning.
2. How can difficult policies be sustained? Governments are fearful of doing the unpopular things they know are needed to achieve the great carbon de-tox. Carbon fee and dividend can form the basis for workable policies with wide appeal, as the MK resolution has demonstrated.
If you don't think you know much about the carbon fee and dividend, this is a good chance to hear a simple explanation of how it works and why it's so important in campaigning. There will be time for audience engagement and for questions at the end.
Rob Paton was born in Africa, and studied at the universities of Oxford and Pennsylvania. He joined the Open University in 1975 (at about the same time as he became a Greenpeace supporter) where he worked as an adult educator and researcher, ending up as Professor of Social Enterprise. He is retired, is a Quaker and is active on the climate campaign team of Citizens:mk.
Please notice that this is the second BCCF presentation this week (the day after 'The Day The World Stops Shopping'), as part of the Great Big Green Week. Do join us by registering in advance here and you will be sent the zoom link to enable you to join prior to the event. We hope to see you at 7.30pm on Wednesday 22nd September.
As usual, our events are free and open to all, but if you're able to make a donation, however small, that helps us to continue to run events and activities.
We hope to see you at 7.30pm on Wednesday 22nd September.
Best wishes
Bedfordshire Climate Change Forum (BCCF)
Organiser of Making the Most of COP26: Emboldening leaders to do difficult things
BCCF IS A BEDFORDSHIRE-BASED GROUP OF PEOPLE WHO SHARE A DEEP CONCERN ABOUT THE THREAT OF CLIMATE CHANGE BOTH ON US LOCALLY AND ON THE PEOPLES AND BIODIVERSITY OF THE PLANET. WE FEEL WE HAVE A RESPONSIBILITY TO LIMIT AND MITIGATE AS FAR AS POSSIBLE THE DANGERS WROUGHT BY CLIMATE CHANGE. WE ACKNOWLEDGE AND AIM TO PROMOTE AWARENESS OF THE PRESSING NEED TO KEEP GLOBAL TEMPERATURE RISES TO BELOW 2 DEGREES CENTIGRADE (ABOVE PRE-INDUSTRIAL LEVELS). WE AIM TO EMPOWER LOCAL PEOPLE TO TAKE ACTION THROUGH LOCAL CAMPAIGNS AND POLITICAL LOBBYING, PUBLIC MEETINGS AND FILM NIGHTS, WORKING WITH SCHOOLS AND UNIVERSITIES, NETWORKING WITH NATIONAL ORGANISATIONS.