Making the most of Electronic Repeat dispensing - part 5
The aim of these learning sessions is to raise awareness of eRD, highlight implementation resources and share learning across our systems.
About this event
These sessions commenced with general practice sessions to stimulate increased use. This session is particularly aimed at Community Pharmacy to support Community Pharmacists refresh their knowledge and to get the best from the increase in eRD anticipated due to this and other current initiatives.
As part of resilience efforts around COVID-19, NHS England have encouraged practices to optimise the benefits of Electronic Prescription Services (EPS) in two key ways:
• Switching patients still receiving paper prescriptions to EPS.
• Utilising electronic repeat dispensing (eRD) for suitable patients.
Increasing eRD will have the following benefits:
✓Reducing footfall to the GP practice and to the community pharmacy, supporting social distancing in the current operating environment.
✓Improving operational flow in Community Pharmacy
✓Eases Community workforce pressures around ordering including managed repeat processes
✓Reducing workload for prescribers allowing better prioritisation of resources.
✓Controlled management of the supply chain reducing the number of temporarily unavailable medicines.
✓Facilitation of joint working supporting patients through effective care plan delivery
✓ eRD allows the prescriber to authorise and issue a batch of repeatable prescriptions for up to 12 months with just one digital signature. A quick guide for prescribers explaining the system can be found here.
Who is this for?
✅ General Practice: Doctors, Nurse Prescribers, Specialist Prescribers, Practice managers, Practice Pharmacists, Prescription Clerk, PCN Pharmacists, Community Pharmacists
💻 Free, bite-sized learning series delivered by webinar with opportunities to ask questions and share with your peers.
💡 Guidance to resources to help you implement eRD within your area of work.
Interactive with live streamed learning and an Q&A opportunities
Up-to-date with emerging guidance and good practice
Maximum 1 hour in duration
How do I join the online training?
To access the online training simply click on the MS Teams link within the Outlook invitation that will be sent to you before the training starts.
Disclaimer:
The sessions will be recorded to allow the sessions to be used as a resource to support eRD uptake across the South West and Midlands Region. Please contact us ps@weahsn.net if you would like to discuss this, and we'll attempt to accommodate your privacy on an individual basis.
An agenda will follow shortly.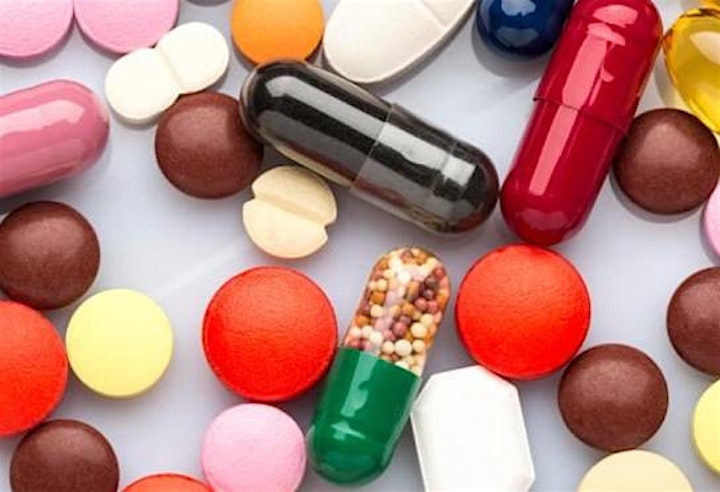 To book onto any of our four earlier sessions on Easing prescribing workload:Making the most of Electronic Repeat Dispensing series click here: https://erdwebinars.eventbrite.co.uk
25 June 2020 - The benefits of eRD based on experience from GP and CCG colleague
2 July 2020 - Using eRD to drive effective care planning
8 July 2020 - eRD, System collaboration and eRD Care homes
16 July 2020 - The benefits of eRD based on experience from GP and CCG colleague (repeat session)

Organiser of Making the most of Electronic Repeat dispensing - part 5
About the West of England AHSN
The West of England Academic Health Science Network (AHSN) brings together all the key players innovating health and care in our region.
We are one of 15 AHSNs across the country, established by NHS England in 2013. Here in the West of England, our AHSN has earned a reputation for its ambitious, joined-up vision for healthcare innovation and transformation.
Since our launch, our priority has been to work across organisational and geographical boundaries, involving our entire network in both development and delivery to drive transformation that is based on genuine need, is successfully embedded and sustainable.
With our unique expertise and cross-sector connections, we understand both the 'push and pull' of demand on healthcare innovation. We actively nurture an innovation ecosystem around health and care, removing obstacles and bringing diverse groups together to conceive and maximise new ways of working.
About the South West AHSN
The South West AHSN is one of 15 AHSNs across the country set up by NHS England. We bring together like-minded people from academia, industry, life sciences, local government and the voluntary sector across the South West to work with the NHS in pursuit of a common goal – to improve the health and wellbeing of people in the region and beyond. Find out more by visiting www.swahsn.com.
About the West Midlands AHSN
The West Midlands Academic Health Science Network is also one of 15 AHSNs across the country. We lead, catalyse and drive co-operation, collaboration and productivity between academia, industry, health and care providers and commissioners, and citizens, and accelerate the adoption of innovation to generate continuous improvement in the region's health and wealth. We achieve this in a collaborative environment in which member organisations are mutually supportive and in which the technology-rich West Midlands' life sciences community is fully integrated and generates additional investment. Innovation is spread at scale and pace regionally, nationally and internationally. WMAHSN, its partners and the public celebrate the region's success as a centre for innovation, health and wealth and as the first digitally-enabled health economy in England.