Description
Making the most of your collections
A webinar focusing on basic collection cataloguing as the springboard for future collection projects
About this Event
In order to help SSNs, Sporting Heritage members and the wider Heritage sector respond to the impact, issues, and challenges they face as a result of the Covid19 Pandemic Sporting Heritage is working with Jo Boardman & Fran Stovold to offer a series of FREE practical webinars on subjects relevant to the sector.
These webinars aim to assist individuals and organisations with the short-term issues and challenges that many are currently facing managing their collections, day to day operations, and funding/investment as well as take into consideration the medium to long term recovery planning priorities that need to be addressed to be able to adapt to change.
Do you want to do more with your collection but are not sure where to start?
The best way to get the most out of your collection is to know what you have and, sometimes more importantly, what you don't. Creating an accurate inventory or catalogue is at the heart of all collection work. This can often be a daunting task so join heritage consultant Fran Stovold for an introduction to compiling a simple inventory using the Sporting Heritage template. Fran will go through step by step the key information to record to get you started and then how you can how you can build on this to create a fuller catalogue. She will explore how you can then use this data to help you develop, display and promote your collection in new ways.
This short live online session will include a 40 minute presentation exploring collection best practise as well as a live Q&A session and signposting links for further advice and resources from across the heritage sector from the host.
About Fran Stovold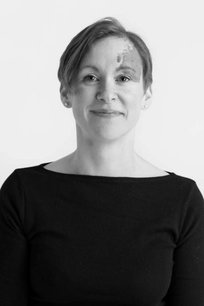 Fran has over 20 years' experience of working in the museum and heritage sector. She specialises in working with small and medium sized arts and heritage organisations to enable them to make the most of their collections through good collection management, display and research. She works with organisations to increase capacity and engage audiences through effective exhibition and lifelong learning programmes and supports them to supporting build strong volunteer management. Fran's current clients include Sporting Heritage, Army Museums Ogilby Trust, Yorkshire Cricket Foundation, Museum of Army Music and a number of smaller Sussex based museums and heritage organisations.
You can connect with Fran on her LinkedIn or via email fran.stovold@gmail.com
PLEASE NOTE:
Once you have registered for your ticket, your virtual link to Zoom will be sent to you on the day of the webinar.