Description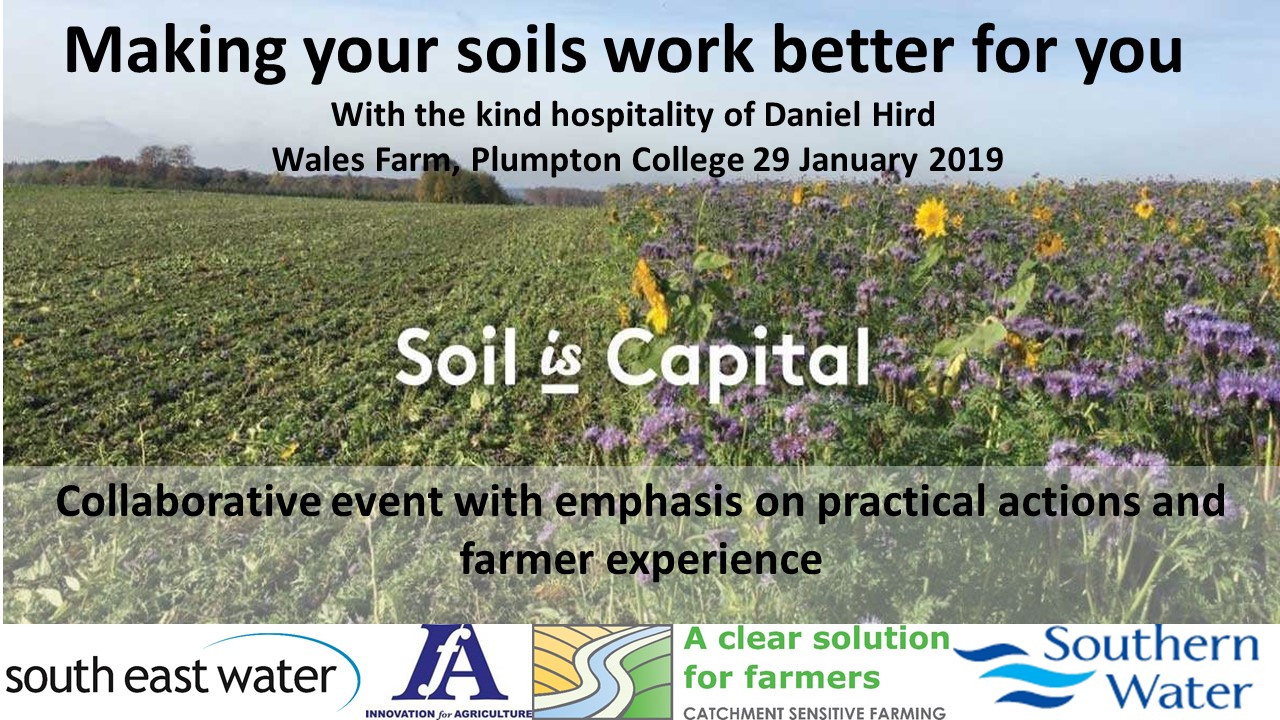 You are invited to join CSF and Innovation for Agriculture at this FREE event on soil health and cover crops
Following previous events and the growing interest in soil health, we have asked our speakers to concentrate on practical steps one can take this season to start making the most of your soils.
Guest speakers include:
Andy Howard - Nuffield Scholar and Kent Farmer
Joe Collins - Innovation for Agriculture
Topics will include:
- Conservation Ag/No Till - how to start small and grow using practical farmer experience (AH)

- Cover cropping / companion planting - busting myths and practical solutions (AH)

- How to get livestock into the arable rotation (JC)

- Mob Grazing - practical considerations (JC)
- Soil Health practical on farm testing options (JC)

Lunch will be provided.
BASIS points available.
Please park in one of the car parks located near the farm rather than at Wales Farm itself.
For further information contact Anne.blokhus@naturalengland.org.uk or call 07342 050160
Innovation for Agriculture is committed to protecting and safeguarding your privacy and personal data. As part of this commitment, we ensure our privacy policy meets the high standards of the new European data protection law, known as the General Data Protection Regulation (GDPR). We will respect any personal data you share with us.
Data and information obtained through the booking and attending of this event will only be used by Innovation for Agriculture and CSF/Natural England. It will not be shared with any third parties.
For details on IfA's Privacy Policy see http://www.innovationforagriculture.org.uk/privacy-policy/
For details on CSF/NE Privacy Policy see http:bit.ly/csfprivacy