Making The Pitch #3 - How To Get A Reply In 3-Days!
A case study breakdown of a remote pitch that received a reply in 3-days resulting in a project with The NBA.
About this event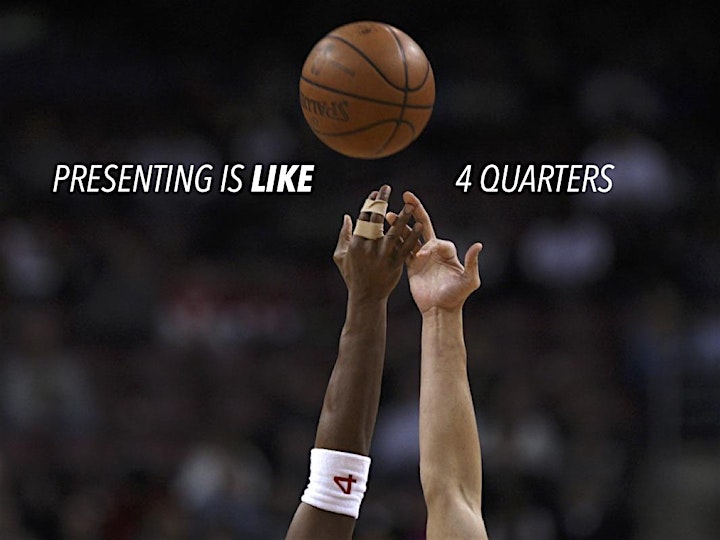 Sending a pitch as a PDF is tough.
You have no control over when the pitch is viewed or how much attention the audience gives your message.
Yet this is the reality many of us face as we connect with people in a virtual world.
Background
I sent a PDF pitch to a warm contact at the NBA with a three-line cover message as an email and received a reply in 3-days.
Why did this remote pitch work?
I put the audience at the centre of the message and talked about their needs in their language while clearly stating what I do and how it could help them.
Join me on April 13th at 7pm UK time to go Behind The Slides and see the process of developing a pitch that connects with your audience, as well as seeing how you can adapt a message framework to suit your needs.
In this webinar, I will share
The process of defining the pitch goals
Developing the message
Writing the script
Visualising the slides
This webinar is perfect for you if you
Want to improve your pitching skills
Want to learn how to use analogies to talk about what you do which relate directly to your audience
Create visual emotive slides
The insights shared in this session are relevant to both in-person (remember those) and online events.
Benefits of attending
Be inspired
Demystify the process of making a presentation
Webinar format
40 mins sharing
20mins QnA
Speaker profile
I'm Martin, & I'm a pitch coach with 20 years of experience in London & Beijing writing pitches for; tech company CEO's, Hollywood A-listers, the board of directors at global automotive brands & local brands. Mentoring founders as they take the stage at demo-day for Plug and Play, Chinaccelerator, Angelhack & Startup Grind as well as students preparing to become professionals.