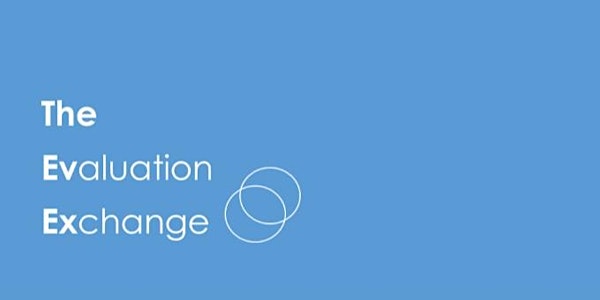 Making time for evaluation and learning: top tips when resources are tight
Sales Have Ended
Registrations are closed
Ticket sales for this session have now closed. If you want to know more about the Evaluation Exchange and our future events, please contact Ruth via r.unstead-joss@ucl.ac.uk
Making time for evaluation and learning: top tips when resources are tight.
About this event
How do we make time for evaluation and learning when staff time and finances are tight?
In this session we share practical ways to build evaluation and learning into your work. We'll hear from Elizabeth Parker, Principal for Evidence and Impact at NPC, the charity sector think tank, who will introduce a range of evaluation approaches and methods, and give examples of how they are applied in practice.
Come along and:
Discover how to make evaluation possible in the context of the pandemic.
Hear why making time for evaluation is important, now more than ever.
Share your experience and learn from others to help build your organisation's resilience.
At the event you'll meet the Evaluation Exchange team who can help you access future evaluation advice.
This event is open to anyone who is interested, but may especially appeal to voluntary and community sector organisations in Camden and Newham.
The Evaluation Exchange: We believe in building links, bringing together diverse knowledge and expertise for people to work together on evaluation. The Evaluation Exchange is a knowledge exchange programme between UCL postgraduate researchers and voluntary and community sector organisations in Camden and Newham. For us this means creating connections to deepen understanding of evaluation and learning to enrich practice and make a difference.
This event is part of a series of informal sessions during March – April 2021 to launch the Evaluation Exchange, discuss things that matter and connect with others.
This virtual event will take place via third party app Zoom. Please only register if you are happy for Zoom to process your data. Please also ensure you have read and understand Zoom's privacy policy: zoom.us/privacy