Find out more about Making Tracks which is a project to provide work experience and skills for autistic adults at The Old School.
About this Event
Zoom Event: 10th December 2020 at 17:30-18:30
Find out more about the new Making Tracks project at the Old School, Wolverton by joining us for a live session on Zoom, where you can meet some of the team and get a peak inside the Old School.
This online event is your opportunity to find out more and ask any questions you might have before you apply to take part.
You can register for this free event here, or join us direct via Zoom.
Unable to take part ?
Don't worry if you miss this live Zoom event. A recording of the whole event will be saved on the Old School Wolverton YouTube channel afterwards, and so will be available for you to watch later on.
About the Making Tracks at the Old School project
What is Making Tracks at the Old School?
Making Tracks at the Old School, Old Wolverton, will provide help and support to autistic adults in their journeys towards paid employment.
We are offering the opportunity to experience the world of work in its various forms, as well as providing skills development in areas such as constructing CVs and writing application forms.
Who is it for?
You, if you are an autistic adult who:
is enthusiastic about working in a supportive environment
would like to have an experience in a workplace
is looking to gain experiences which might help you to move on to successfully seeking paid employment.
believe you have something to give in return to the Old School.
What will it involve?
Everyone taking part will be supported throughout by our new Work Placement Coach, Rachel Sutton.
Placements will be offered for up to 8 hours a week split into multiple sessions and lasting up to 10 weeks.
Due to our unique set up, a range of work placement pathways will be possible, tailored to the interests and strengths of the individuals taking part.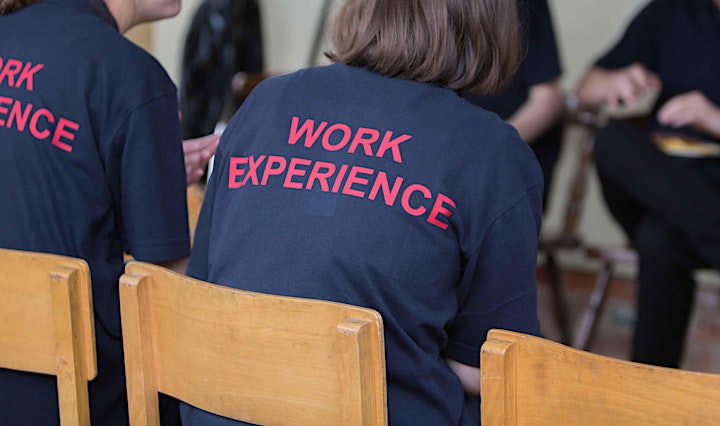 Work Placement Pathways
There are six work placement pathways that we will be able to offer people. Each one will involve meeting people working in these areas and finding out what it is like to do these jobs, while being supported in these new experiences by Rachel.
The six pathways are:
1. Gardening and the natural environment
2. Hospitality and events
3. Woodwork, design and maintenance
4. Arts, film and photography
5. Try-it - first experience of work
6. Moving on - skills and assistance for entering employment
As well as this live event, you can find out more about Making Tracks at the Old School, and how to apply to take part, by visiting our website and downloading our information brochure from there.
If you have any further questions after the event, you can contact Rachel by telephone or email.
Rachel's contact details are:
Email: rachel@futurewolverton.org
Telephone: 07832 959205
https://oldschoolwolverton.org/making-tracks/
Making Tracks is possible thanks to grant funding from the Social Enterprise Support Fund and Big Issue Invest, and working in conjunction with fellow social enterprise, TRACK (track.org.uk).