Description
BOOKINGS ARE NOW CLOSED - If you are atteneding PLEASE BRING PHOTO ID
Making Your Cash Flow
Sponsored by Sage UK and hosted by NatWest
Are money worries getting in the way of doing the work that you love?
Are you puzzled on how to get the finance you need for your business?
Is fear of debt getting in the way of starting or growing your business?
This event was designed for Women in Business who are determined to get a handle on and increase their business finances.
Whether you are a start up, or scaling up this event is for you.
We know that women in business, work long hours to follow their passion, making a difference with clients and in their community, but this doesn't always translate to financial profitability and sustainability.
We also know that because you love the work you do, you can put off or procrastinate looking at the numbers, and this can cause a big issue.
It's time to become smarter around money!
Research from NatWest Bank shows that
Female entrepreneurs contributed £3.51bn to the UK economy in 2015 alone
New female-owned businesses and jobs created across the UK
798,000 jobs in the UK have been generated by businesses started by women
However
Women-led businesses achieve far lower levels of funding, with male entrepreneurs 86 per cent more likely to be venture capital funded, and 56 per cent more likely to secure angel investment.
In 2016, 91 per cent of investment by value was directed into companies without a single female founder, while just 9 per cent went to companies with at least one.
Only 8 per cent of fundraisers that picked up capital through equity-based crowdfunding platforms in 2015 were women.
Attend this event to get practical tips, delivered in easy to understand language that you can immediately put to work in your business to increase your business finances.
We have 9 outstanding speakers for you, all experts in their field. Ready to share with you proven strategies that have worked for them. We'll cover, how to:
thrive as a Female Breadwinner
create wealth
using money to make money
outsource work in your business and still be in control
use your strengths to sell with soul
add £10,000 - £25,000 to your business each month without raising your prices or growing your list
obtain bigger angel investment with a small risk
gain financial clarity and fall In love with your numbers
It's time to stop avoiding looking at your numbers, and to start embracing them.
Your Speakers:
Jenny Garrett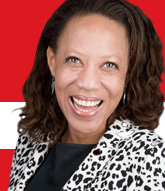 Jenny Garrett is an Award Winning Coach with over 12 years experience of running a global business. She is a Freeman of the Guild of Entrepreneurs – City of London and was listed in Brummell Magazines Top 30 City Innovators 2016.
Her mission is to transform the world for everyone, one empowered woman at a time. She use's her years of experience in coaching and leadership to inspire and motivate people, working with them to deliver career and life changing results beyond expectation.
Jenny has written an Amazon Bestselling Book 'Rocking Your Role', on the taboo subject of female breadwinners.
She has reached an audience of over 30,000 through her speaking engagements, including two TEDx Talks, and coached individuals all over the globe from Australia, to Botswana, the US, Mexico, Spain and the UK, with over 3,000 coaching hours under her belt.
Jenny gives back through her social enterprise Rocking Ur Teens
Her most recent clients include MasterCard, EY and Mace Macro.
Jenny is regular commentator on Sky News and LBC radio, and has been featured on BBC Radio 4 Woman's Hour, The Telegraph, and Glamour magazine amongst many others.
A client recently described Jenny as a 'yoga stretch for the career!'
Nick Howe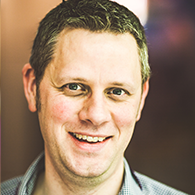 Nick is a Regional Enterprise Manager at Natwest Business Banking, London & South East. Nick has worked for NatWest Business in various roles for the last 23 years having been inspired by the very first business customer that he met. As Enterprise manager Nick's work sees him travelling across London & South East and working in partnership with numerous business support organisations and educational establishments who are all focussing on the area of enterprise. In 2016 this saw 11000 people across London & South East benefitting from the bank working with the wide array of community organisations to provide enterprise education.
Nick has been proud to see the work that he started as a pilot in London be rolled out into a much more prominent role elsewhere across the UK by NatWest. Much of the success of the role has been borne out of informal conversations with business owners about the best way forward for their business as opposed to the often felt view of an meeting with the bank as being formal.
In his spare time Nick has acted as Parent Governor for the last eight years at his local primary school.
Mavis Amankwah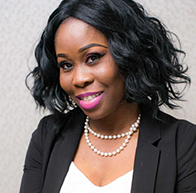 Mavis Amankwah is an award-winning entrepreneur; specialising in marketing, PR, diversity communications and business sustainability.
Her vision began in 2002 when she noticed that there was a major gap in the market where corporate and commercial organisations needed to tap into diverse and hard-to-reach audiences but had challenges engaging with them. Mavis founded Rich Visions Diversity Communications to bridge that gap. She has successfully steered the company to become one of the leading diversity communications agencies targeting niche audiences. Now in its 15th year with Mavis at the helm, Rich Visions has become an award winning agency. Rich Visions has worked and created campaigns with over 60 established commercial and corporate organisations including; ASDA, Comic Relief, HMRC, Metropolitan Police, HSBC and MoneyGram. In 2011 Rich Visions won the contract to deliver a communications campaign aimed at ethnic audiences for the Digital TV switchover.
In 2009, Mavis launched another arm of the agency; Rich Visions Small Business (RVSB) which has helped over 500 enterprises increase sales, marketing and revenue growth via business support, social media and PR. RVSB has also helped small businesses secure around £3million in low-interest loans. Mavis is a business mentor and strategist with a passion for helping businesses to grow. Mavis now has several brands, which includes BE Mogul and Women Like Me Business Club.
Mavis is a public speaker, and she holds regular events in the UK, and is invited to speak internationally often. She is an author, and published her first book "44 Ways to Grow Your Business or Brand: a step-by-step guide to increase profits," in 2011. She has spoken at Lloyds HQ and also NatWest/RBS HQ. Mavis has also spoken alongside the likes of Richard Branson, Kanya King and Dianne Abbot. Her content is always direct, tangible and delivered in an informative way.
Mavis has been featured in over 220 press titles including the Guardian and PR Week, which has named Mavis as one of 'the most influential people in PR,' for six consecutive years in its Power Book (2009-2015). In 2016 Mavis has featured in Boots Magazine, The Telegraph and on Virgin.com
Helen Packham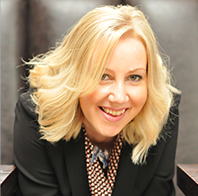 Helen helps women who are feeling overlooked to stand out as leaders in their field and reach their full potential in business. She does this by helping them to harness the power of online selling, influencer relationships and virtual and public speaking. She is passionate about empowering female entrepreneurs to find their platform to shine.
Michelle Raymond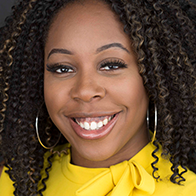 With over 12 years experience in human resources, Michelle is recognised for creating the culture and attitude shift that inspires others to break down their imagined limitations and achieve personal and professional success. Her consultancy, The People's Partner Ltd provides HR support, bespoke training and coaching to enhance the performance of staff in management for small and medium businesses.
As well as providing presentation skills, management skills, and recruitment and selection training for managers and newly appointed recruiters, Michelle also helps those on the other side of the fence, the job seekers by running career workshops in secondary schools and private courses for individuals and groups.
Motivated to get the very best out of others, Michelle is also an experienced and dynamic Career Coach who blends powerful NLP coaching with her warm engaging style to empower and support individuals who are ready for change. Clients past and present describe her coaching style as positive, challenging, rigorous and life-changing. Michelle also runs monthly business strategy sessions for professionals who want to change careers.
Bringing practical experience from the areas of HR, Coaching, Diversity and CSR, Michelle uses her knowledge to enable teams to become self-reliant and empowered and has partnered with many organisations in the UK and internationally, from education to media, property and charitable organisations to enhance the performance of their most valuable assets – the staff, managers and their leaders.
Jackie Naghten
Jackie is an experienced commercially minded and inspirational business leader who has developed and delivered strategic growth plans for blue chip retail businesses within corporate and consultancy environments. Jackie's career is underpinned by 20 years working within major fashion retail businesses on the UK High Street latterly as Brand director within the highly successful Arcadia Group. Jackie has a portfolio of consultancy roles within entrepreneurial founder managed businesses across a wide range of product categories. Working with the business owners and their teams on growth and exit strategies, fund raising, brand development and marketing. She has advised and helped raise development capital from Private Equity and as well as private investors.
Julia Bernard – Thompson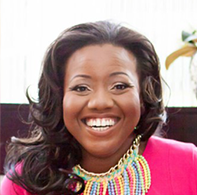 Julia Bernard-Thompson is a high-ticket sales specialist who partners with coaches, consultants and service- based business owners to sell more of their high-end programs and services so they can cut their hours in half.
After working as a corporate analyst for government agencies and private sector companies she knows what drives conversions and sold out services and it's not long online launches (or never -ending email funnels).
It's how well your offer connects with the clients' you're trying to help.
Julia regularly speaks to groups and teams in the UK and the Caribbean.
Jo Rogers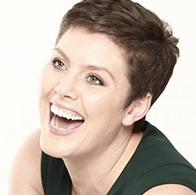 Jo is a lawyer and the founder of NaviStar Legal. She has worked in the city in big businesses and now supports small businesses raise over £500 million in investment on terms that work for them. She is called their 'secret weapon' or 'wing man' in negotiations and wants all small businesses to get access to the support big businesses get access to at a price they can afford.
Hannah Xu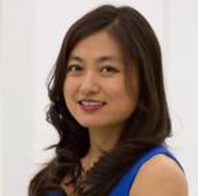 Hannah helps people gain money clarity and reduce tax burden. She is a tax accountant, who has an interest in studying about the riches and how they deal with their money and tax bills. She learned her concept in tax panning from Rich Dad's accountant.
She also studied wealth growth from various books about the riches, including Think and Grow Rich (Napoleon Hill), Money Master the Game (Tony Robbins), and Profit First (Mike Michalowicz), etc. Hannah incorporates her study about riches into her day to day accounting and tax advice, and she aims to make it understandable and interesting. She aims to help more people live the lifestyle they desire by having a healthy relationship with their money and tax.
**Also on the night - Photographer Marcus Jamieson-Pond will be taking headshots on a first come first served basis of those who are first to arrive. https://www.jampondphotography.com/
**Book Now – Early Bird Held until 20th October – All early birds will receive access to Jenny Garrett's online programme free of charge – The Happenista Project http://www.jennygarrett.global/happenista/