Description
Greetings Malaysian Medics!
Grab your popcorn and dilate your pupils. We are about to share a monumental moment in Malaysian Medics history with you. Today, Malaysian Medics International (MMI) unveils it's biggest, most exciting project thus far — the Malaysian Medical Student Summit (MMSS) 2017, happening in Taylor's University on 29th to 30rd of July 2017! Engaging Malaysian medical students from ALL around the world, this summit will be the largest Malaysian medical student summit ever held to date.
Below is the programme schedule: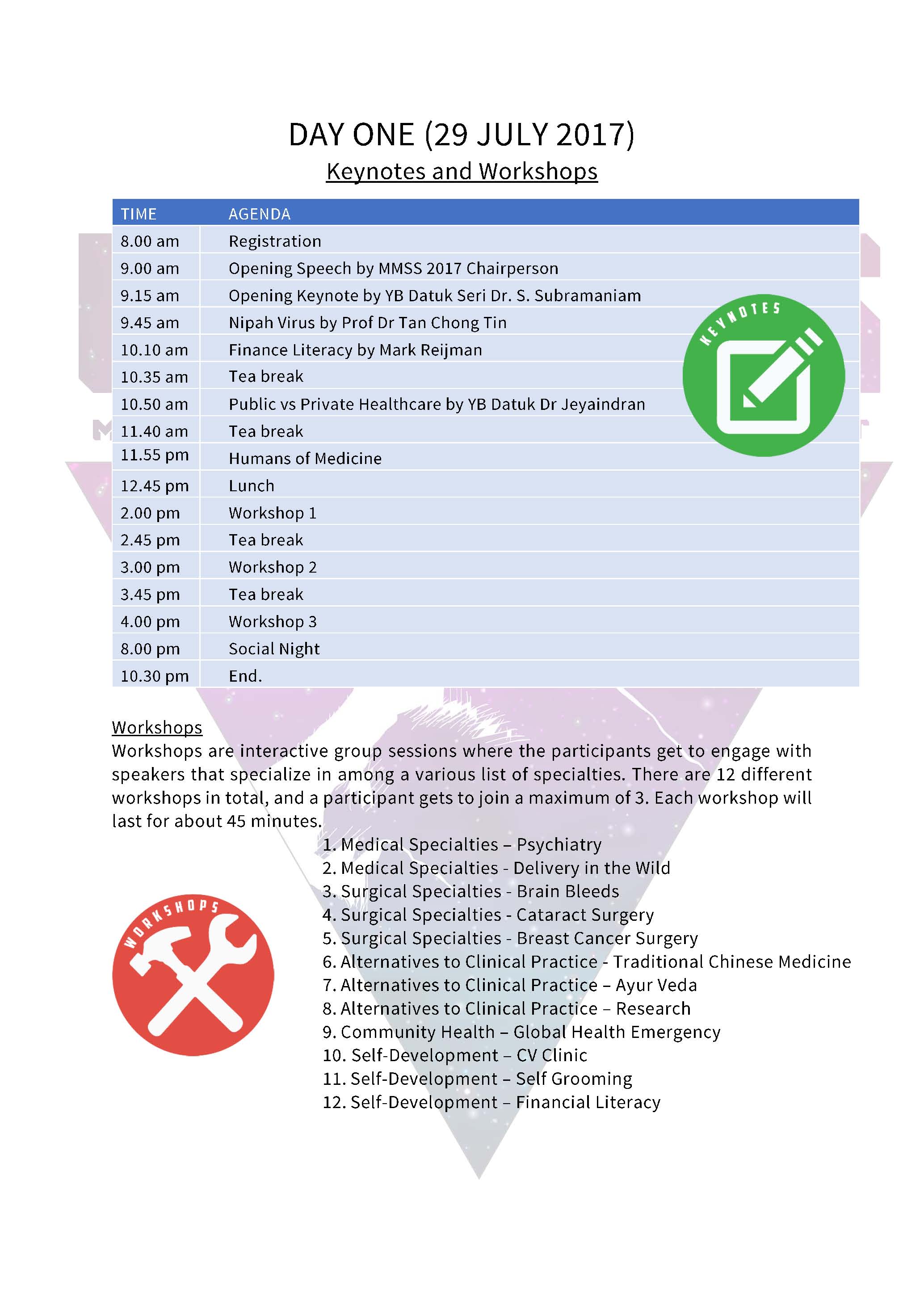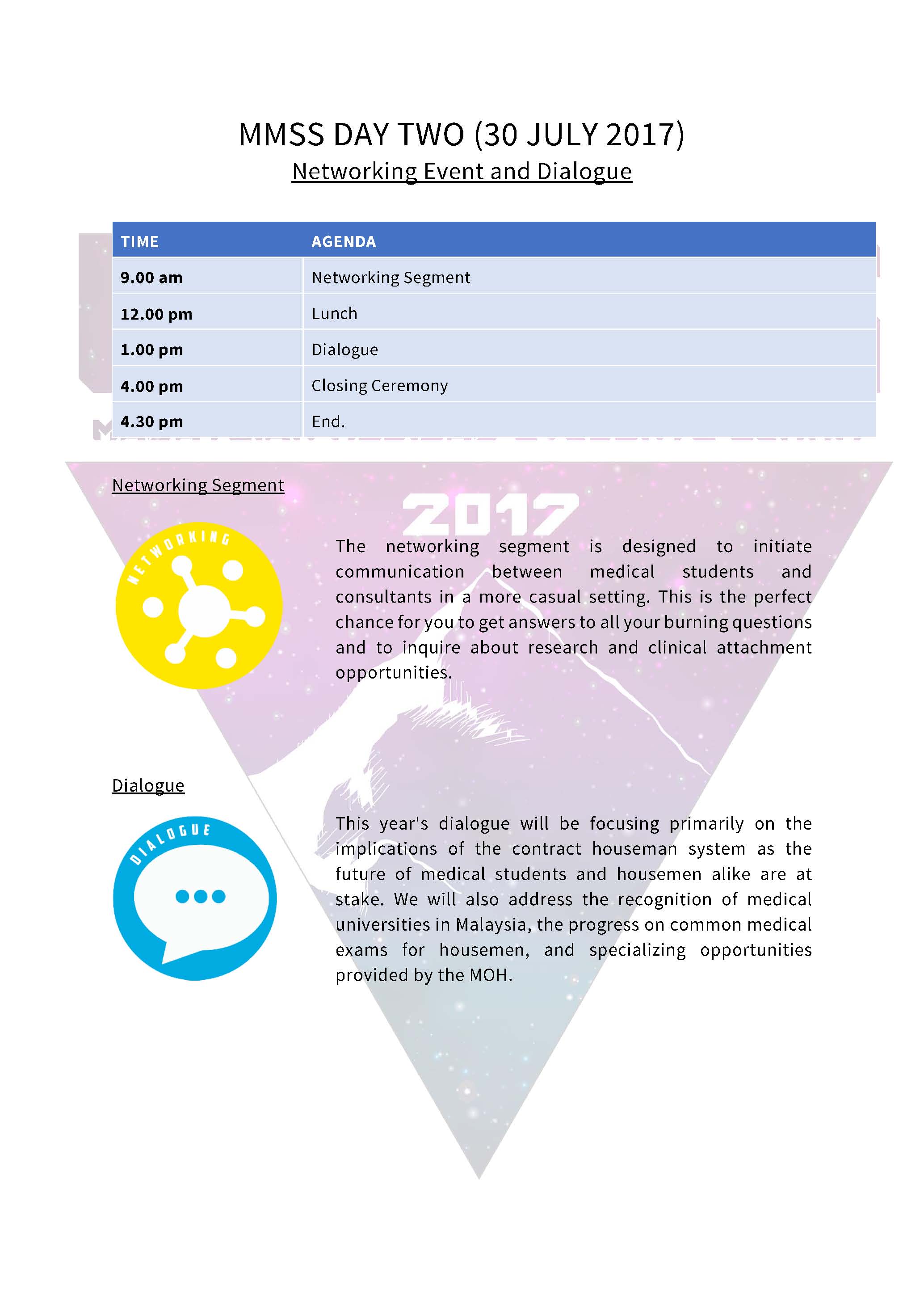 But of course, without you, dear Malaysian Medical Student, this Summit will just be a very hard mountain to climb. So on behalf of the MMI Summit Committee, we would like to cordially invite you to be a part of this adventure.
Together, we can reach the Summit.
Best regards,
MMI
Date and Time
Location
Taylor's University Lakeside Campus
Jalan Taylors
Subang Jaya, Selangor 47500
Malaysia