Description
MAMA MIA AMOR ~ MOTHER & DAUGHTER RETREAT
A Magical Weekend Retreat Celebrating the Unique Mother & Daughter Relationship in a Beautifully Restored Masia nestled in the Spanish countryside near Girona.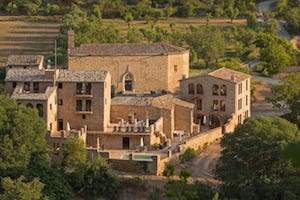 ABOUT THE RETREAT
This Intimate All-Inclusive Weekend Retreat has been loving created for Mothers and Daughters from age 11 upwards to experience the pleasure of enjoying special moments together during this unique 3 day/2 night retreat at Can Morei, a beautifully restored Masia in Orpi, near Girona, just 60 minutes drive from Barcelona and Barcelona-El Prat International Airport.

The retreat has been designed to be a powerful and restorative weekend exploring the Mother and Daughter relationship through the encouragement of honest and shared connection in a positively supportive environment, enabling you to deepen and expand your relationship with empathy and compassion.

Meeting other Mothers and Daughters and having the time and space to relax and explore your ancient family wisdom together can help foster new understanding between you. Even if your relationship is strong and supportive, you can enjoy this weekend simply being together, celebrating who you are and building special memories.

Before you can effectively practice loving self care and experience how it feels to truly love yourself, you first need to know that you are deeply loved and accepted unconditionally by your mother and this weekend will be a divine celebration of the special bond between all Mothers and Daughters. This connection is the most intense, powerful relationship you will ever experience and shapes every single other relationship you develop throughout your life.

YOUR ALL-INCLUSIVE RETREAT PACKAGE

• Dinner on Friday evening, brunch and dinner on Saturday and brunch on Sunday
• Shared accommodation in twin rooms in a large, beautifully appointed apartment
• Morning yoga/stretching and meditation
• Loving connection and exploration sessions
• Healthy kitchen where we invite you to assist our creative chef
• Swimming pool and jacuzzi
• Lots of time to rest, relax and recharge
• Beautiful views and glorious surroundings
• Peace and tranquillity
YOUR INTIMATE WEEKEND RETREAT
Arriving at Can Morei any time from 4pm-6pm, you will be welcomed with a drink and healthy nibbles. Once all our guests have arrived and settled in their rooms, we will meet in our Opening Circle to set our intention for the weekend and create a special affirmation for ourselves.

Relax as you are served a delicious and inspired vegetarian dinner prepared by our creative chef, Julie Bryant, who is also your co-host and founder of Naked Dragon Events.

The weekend will flow with opportunities to connect with yourself, with your Mother or Daughter, your fellow guests and your hosts. The various specially selected activities will give you the space to reflect and to grow, to become more self-aware and aligned and to delve deep into this wonderful relationship. Spending time in the natural landscape, the pool and jacuzzi will support you to relax and release. There will be a balance of free time and activity, leaving you refreshed, re-energized & ready to head into the shorter, fresher days of Autumn and Winter.

MEET YOUR HOSTS

Niki Jane Moss Simpson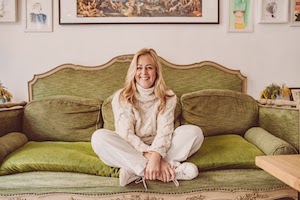 Niki is the founder of Shine.Sparkle.Radiate a women & girls well-being project created from her passion to support all women & girls to live vital & vibrant lives. Having taught in international education for 25 years alongside training in numerous holistic therapies & healing modalities, she now facilitates workshops and retreats for girls and women which combine the ancient wisdom of yoga and healthy body practices with positive and powerful personal development techniques, unleashing creativity through drama, writing and crafting, She brings change in beliefs and desires to achieve dreams. As a single mum, she has spent years researching the dynamics of the Mother and Daughter relationship.

An international best-selling author and guest blogger, Women of Contribution Ambassador and aligned creative, Niki brings her intuition, empathy, coaching skills and passion to every retreat experience.

Julie Bryant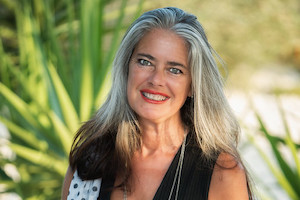 As the founder of Naked Dragon, Julie has worked in the wellbeing events business for over 17 years in her role as creator, promoter and host of over 130 x inspirational talks, workshops, retreats and special events throughout the UK and Europe. During this time she has had the honour of working with some of the world's top authors and speakers in the field of health and wellbeing including; Deepak Chopra, Marianne Williamson, Panache Desai, Robert Holden, Lorna Byrne, Dr David Hamilton, Sandy C. Newbigging and many, many others.

Gathering groups of like-minded people together to share ideas and great food has always been one of Julie's greatest passions. Her love of creating delicious and nurturing dishes has expanded over recent years having been invited to work as a private chef at many international retreats across Europe, as well as hosting and cheffing at her own events.

ACCOMMODATION

The apartments of Can Morei offer incredible views of the natural surroundings whilst providing privacy and a calm environment in which to relax. Your accommodation will be in a shared twin room in a two bedroomed apartment.

Each two bedroom apartment consists of a large living-dining room with a fully equipped kitchen, utensils and all appliances, dishwasher and washing-machine.
The materials used for the renovation are wood and regional stone and tiles, giving the property the character and charm of an ancient Catalan family house.

There is free parking on-site.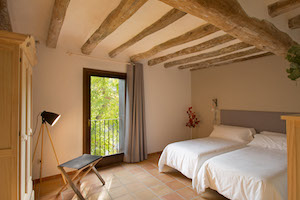 FOOD

All meals are vegetarian, prepared with quality locally sourced ingredients and suffused with love.

INVESTMENT

All Inclusive Mother & Daughter Package

Earlybird Price £797 (887€) for 2 x persons – book by 13th Sept 2019

Full Price - £997 (1097€)

A £200 (225€) non-refundable deposit is required upon booking your place with the balance payable by 30th September

WHAT'S INCLUDED

All sessions, accommodation, meals, drinks and snacks

Not included: Flights, transport to and from Can Morei, insurance

If you wish to arrive earlier or stay longer to perhaps visit Barcelona, Montserrat or the neighbouring seaside towns, this is a possibility and we are happy to advise and support you.

To book and pay for your retreat in euros, please contact Niki at niki@shinesparkleradiate.com
If you would prefer to book and pay in sterling, please contact julie@nakeddragon.co.uk
HOW TO BOOK
To reserve your place free of charge for the next 72 x hours, please click on the 'I'm Interested' ticket and we will be in touch with further details of the retreat weekend and how to proceed with your booking!