Description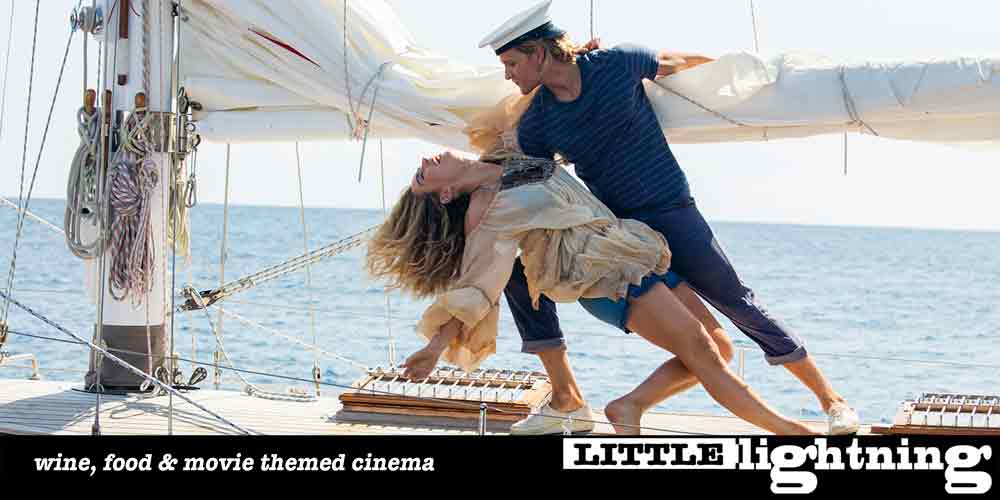 The Little Lightning pop-up arthouse cinema comes to Lurgashall, West Sussex.
www.littlelightning.net
Little Lightning presents the first of 3 weekends of cinema with the joyous Mama Mia - Here We Go Again.
"I simply can't imagine how Mamma Mia! Here We Go Again could be any better than it is. I loved it to pieces and I can't wait to go again!" Mark Kermode
Five years since the events of Mamma Mia, Sophie (Amanda Seyfried) plans to re-open the renovated Hotel Bella Donna with a party reuniting her family and friends. Nearly 30 years earlier, a young Donna (Lily James) ventures on a life-changing summer holiday that will lead her to the three loves of her life, and the Greek island of Kalokairi.
Taking over the directorial reins, Ol Parker (who made Imagine Me & You and the underrated Now Is Good) delivers a slicker package than Phyllida Lloyd's record-breaking original, full of elegant camera moves, snappy choreography and mirrored shots juxtaposing disparate frames, both temporal and spatial.

Yet as before, the real pleasure comes from the sublime agony of hearing your favourite Abba tunes crowbarred into the narrative in increasingly preposterous ways. Occasionally the twists are subtle (the whoopingly affirmative "woh woh woh" of Waterloo briefly becomes a commanding "whoa" – as in "stop!" – during a restaurant seduction scene). More often they're laugh-out-loud ludicrous.
It helps that the ensemble cast are extremely likable and admirably game; the lyrics to Dancing Queen may insist that "you can dance, you can jive", but the fact that many of the men can do neither of the above doesn't stop them from having the time of their lives anyway. By contrast, the women are on top form – from Lily James, who could charm the birds from the trees with her song-and-dance skills, to Julie Walters, whose brand of note-perfect physical comedy proves a reliable delight.

Much has changed in the 10 years since Mamma Mia!, but I simply can't imagine how Mamma Mia! Here We Go Again could be any better than it is. I loved it to pieces and I can't wait to go again!
Tickets include a glass of wine on arrival and an Swedish themed two-course set menu.
The event starts at 6pm with dinner served before the film commences.
Our cosy bar opens at 6pm and continues through until 11:30. As with all our events, guests are invited to socialise and re-fuel glasses during the short interval and after the film.
We're located just behind Lurgashall green with plenty of parking at the venue. The exact location can be found on our website, www.littlelightning.uk/location.html

This event is joined by 5 other films between July and September, each including sparkling wine and a two-course meal inclusive for £19 (Early Bird ticket).

We look forward to welcoming you for a gorgeous informal evening, see you there.

PLEASE NOTE:
We will be serving a delicious two course set menu and are unable to cater for specific dietary requirements.
Tickets are strictly limited and NOT available on the door.