Description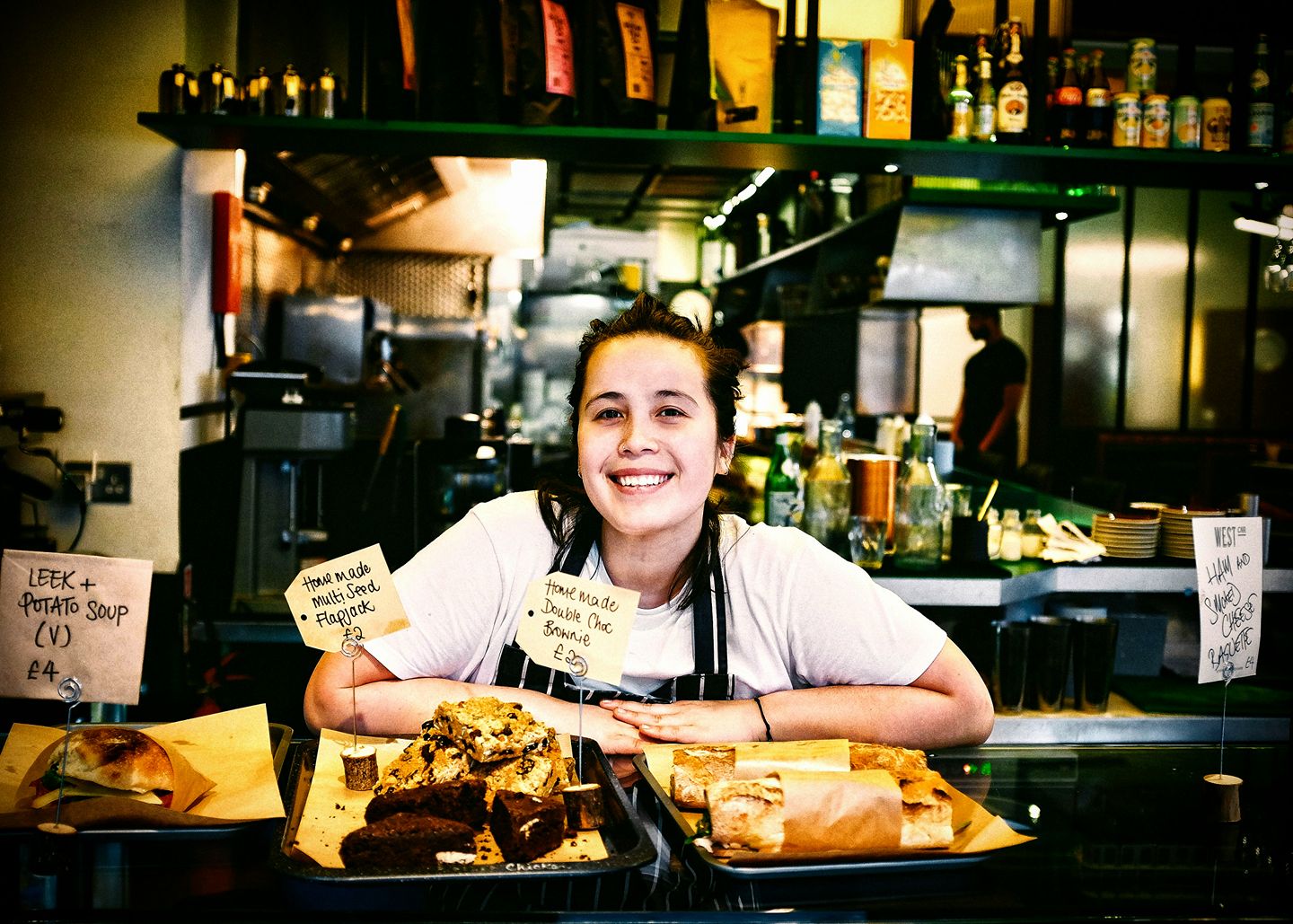 After recently returning back from the Philippines, Mama Z is back to bring Manila to Manchester at Red Bank for this unique dining experience.
"Kamayan" a term in Tagalog that means to "eat with your hands" is what Mama Z will bring to this dining experience Saturday 19th May. If you have ever met any Filipino, you know that they love to eat and the food is the main event of any gathering. Mama Z is no stranger to this and loves to share her love of food and heritage to her friends and loved ones whenever possible.
Mama Z aka Zosima Fulwell is a Manchester based chef but was born and raised in Saudi Arabia. Having spent most of her holidays in The Philippines, Zosima remembers all of the food she ate whilst growing up. She has channelled all of these food memories into the food she cooks today.
Mama Z started putting her food on instagram over the past few years and has had instagram fans drool over her food. After the success of her first pop up ' Mama Z Filipino disco' at Unit 101 in September last year, Mama Z has come back and has done events at Grub Streetfood fair this year, serving up Filipino streetfood to Manchester. Now, Mama Z would like to invite you to a unique and intimate dining experience, showcasing some of the best and delicious Filipino dishes Mama Z has to offer.
Be transported to Manila at Red Bank under the arches in this collaboration of Filipino food and Manchester. Manchester based DJ Bill Szajna-Hopgood aka Szajna has carefully selected tropical sounds for the evening alongside visuals for an unforgettable evening.
This ticket will get you:
A welcome snack.
Starters
Main course will be 4 of Mama Z's favourite Filipino dishes, designed to share with your neighbours and friends, eaten alongside rice.
End with a tasty Filipino dessert.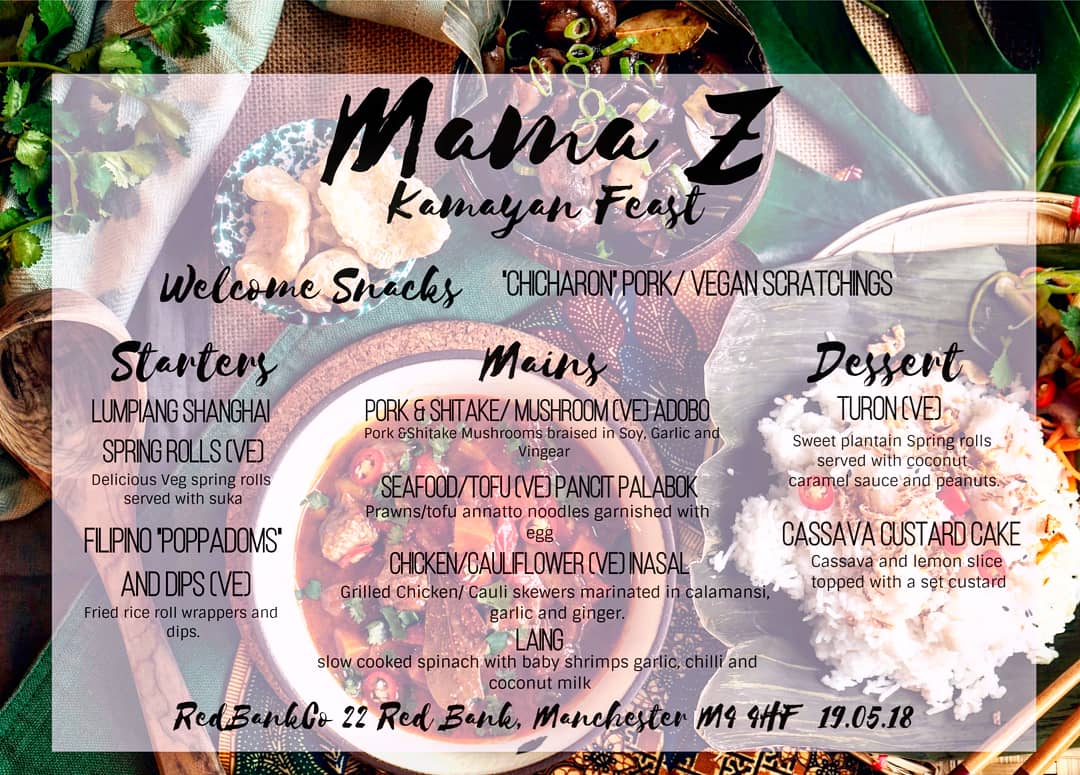 So come along and join Mama Z for this Kamayan feast and "Kain na" Let's eat!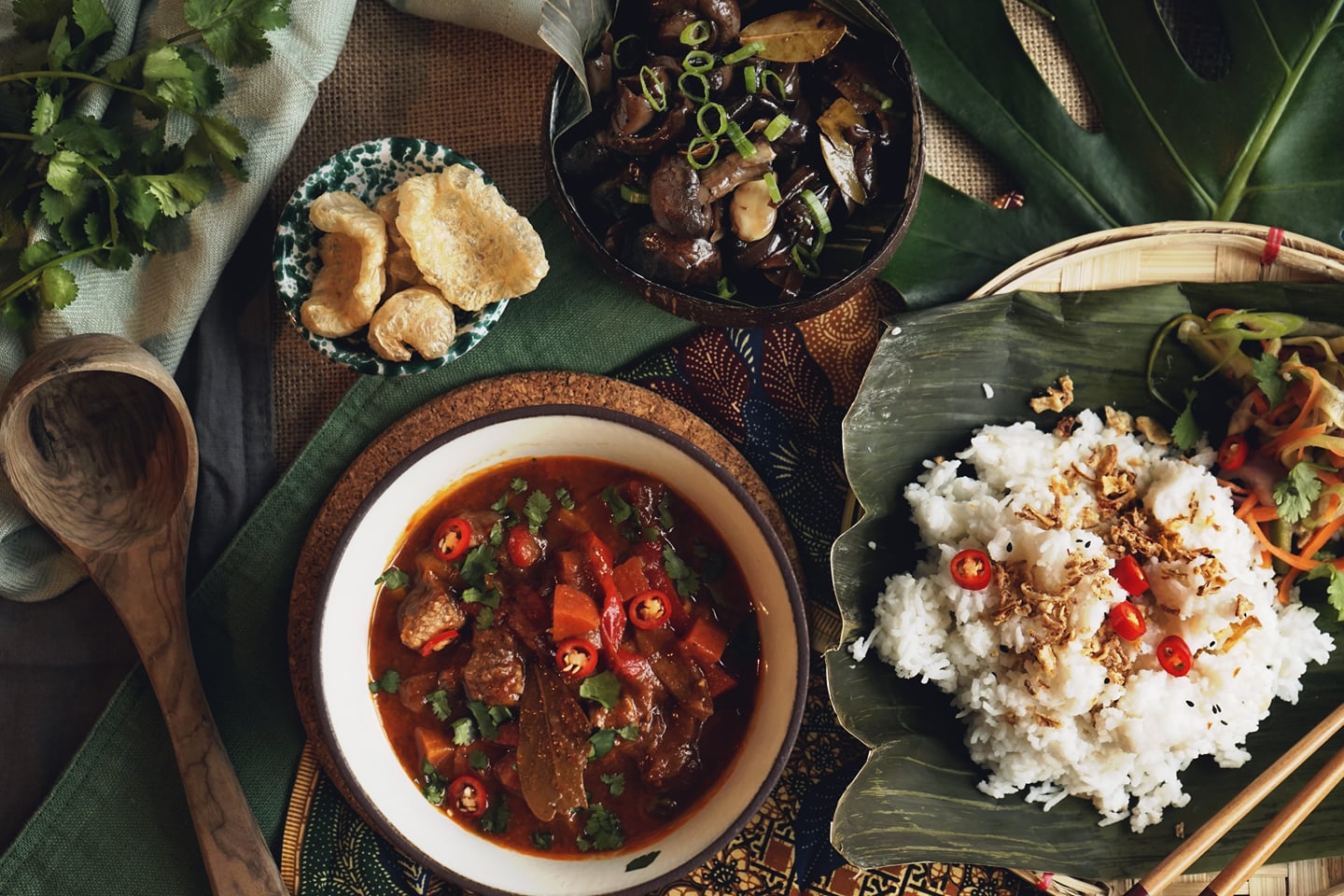 All photography by Alexander Cutler: Acutler.co.uk