Description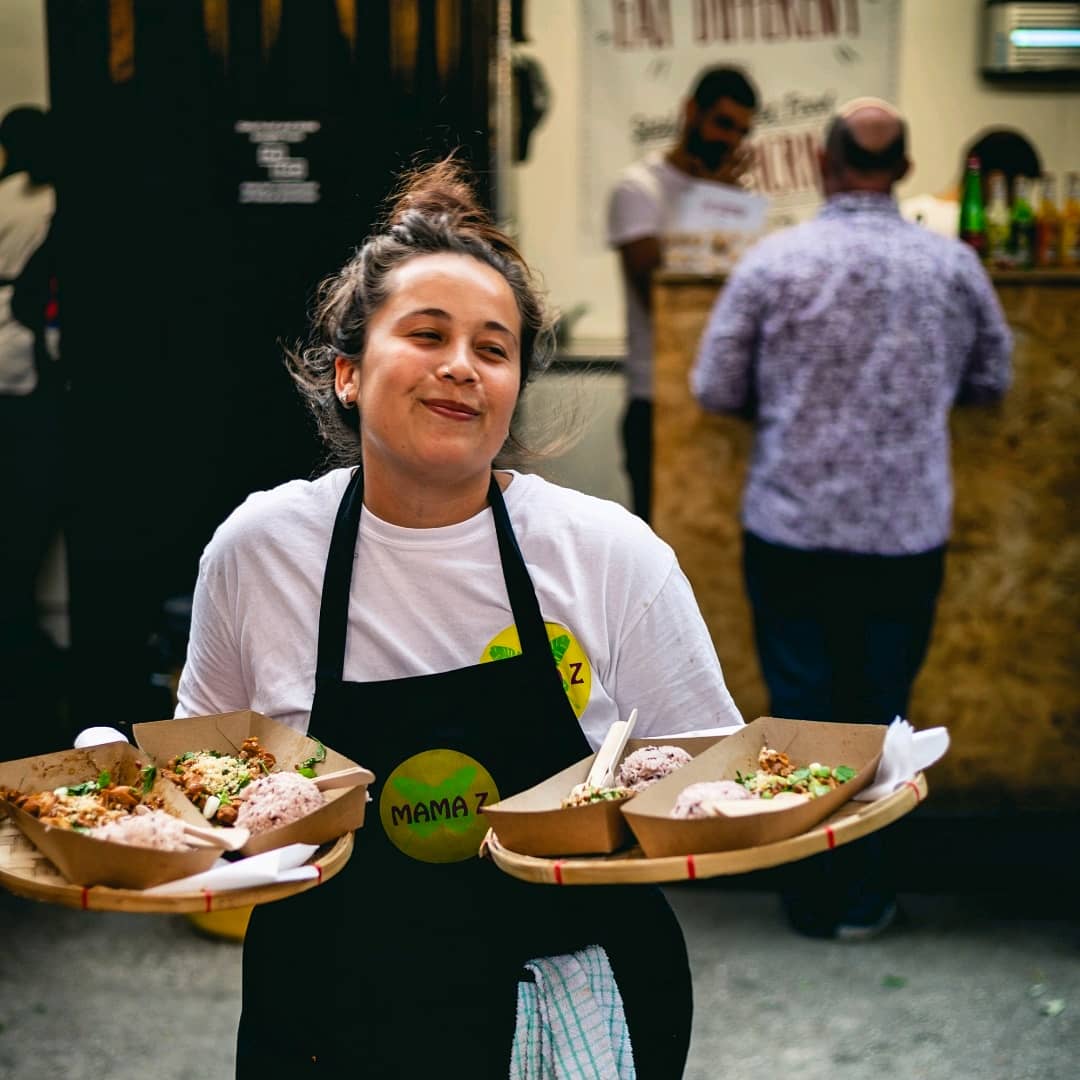 Photography by Lucas Smith
Boodle fight- "A boodle fight, in the practice of Filipino culture is the military practice of eating a meal with your hands." This type of eating derives from the traditions of Filipino soldiers eating together in a food hall, tables lined together covered with Banana leaves and eating with your hands showing equality, brotherhood and camaraderie. The "fight" refers to the grabbing and eating as much of the food as you can, especially when you are hungry soldiers.
Come join Mama Z for a Boodle Fight at Trove in the heart of Levy for a unique, fun and exciting dining experience.
Eating with your hands is the most natural way of eating and some might say food tastes even better when eating with them. What kind of food would you expect to eat at a Boodle fight? Think mountains of rice, noodles, grilled fish, meat, vegetables, sauces and more...Sound good? then this is the event for you!
It is the best way to taste a little bit of everything and experience how Filipinos love to eat. It will be a fun social gathering, celebrating delicious food and life.
*Due to the nature of this type of eating and menu, anyone with any serious allergies or food preferences might not be suitable for this event. There will be Veggie/Vegan options available but will be laid on the table amongst fish and meat options as this is how an event in the Philippines would be done.
Ticket Price includes a welcome drink, a delicious Filipino feast and dessert.

Arrive for 7.30 PM Food for 8 PM
Menu:
Rice (VE)
Pancit Bihon (VE) (Vegetarian stir fried noodles)
Grilled Bangus w/Suka (Marinated grilled Milk fish with spicy vinegar dipping sauce)
Chicken Inasal (Chicken Leg/Thigh marinated in Banana Ketchup and grilled)
Jackfruit Bites (Slow cooked shredded Jackfruit which is then rolled and Panko fried till crispy)
Cucumber and Tomato Salad (VE) with Spicy Garlic, Soy and Lime dressing
Adobong Gulay (VE) (Seasonal greens cooked in Soy, Garlic, Bayleaves,Vinegar and Peppercorns)
Dessert :
Lime and Lemongrass Polenta Cake w/Pandan Custard (V) (GF)