Actions and Detail Panel
Manage Performance & Productivity
Fri 11 August 2017, 09:15 – 12:45 BST
Description
Invitation: Manage Performance & Productivity programme
Share goals, achieve objectives and extend performance
This practical programme presents the latest ideas and thinking on how to objectively evaluate and extend performance. We practice ways to develop credible measures of performance and then apply these assessments to build productivity in the workplace. During the programme we will dispel many myths about how to translate organisational goals, how to engage employees and how best to support performance improvement. The session provides a range of practical tools and techniques, to ensure that every participant can recognise performance, reliably evaluate it and then develop appropriate activities to deliver improved results. You will explore why so many employers are now rethinking conventional performance management systems and review some of the emerging alternatives to traditional appraisal reviews. Finally, you will learn how to develop and build trust with your colleagues - from recognised underperformers in role through to the most capable team members.
Learning Outcomes
Identify effective performance and overcome barriers to assessment.

Challenge conventional thinking relating to: SMART objectives, formal appraisal systems and how to celebrate results.

Set, communicate and achieve stretching goals and expectations using AMS.

Gather, record, analyse and apply meaningful performance indicators.

Compare the contributions of all team members in a consistent way.

Assess different development options to support performance improvement.

Use an adaptive assessment tool to accurately predict where underperformance is likely to arise, in both teams and individuals.

Evaluate the performance of any employee and develop robust action plans to improve the results delivered by each individual.

Reinforce positive results through motivational language.
Comments:
'Lots of practical ideas on how to extend performance… Invaluable - I wouldn't change anything. Useful model for comparing the performance of team members in a consistent way. The technique used for the objectives building session was much more effective than SMART'.
HR Manager. Tata Steel (UK).
'Excellent programme – I got something from every single exercise'.
Finance Director, Key Country Foods.
Who should attend?
Suitable for all. Most relevant for: managers, team leaders and anyone with a potential to influence the performance of others - trainers and human resources.
Format:
- Registration and welcome from 09:00
- Start time: 09:15
- End time: 12.45
- 15 minute break mid-session (tea, coffee provided)
What to do next?
All you need to do is register your ticket to attend this event. These programmes are often oversubscribed, with only limited spaces available, so book now to avoid disappointment.
Parking:
Please note: there is only limited parking available at Sparkhouse. The nearest car park is the NCP on Brayford Pool, Lincoln, LN6 7TS. Alternatively you can use the NCP on St Mary's St, Lincoln LN5 7EQ or Broadgate Car Park, Saint Rumbold's Street, Lincoln LN2 5AP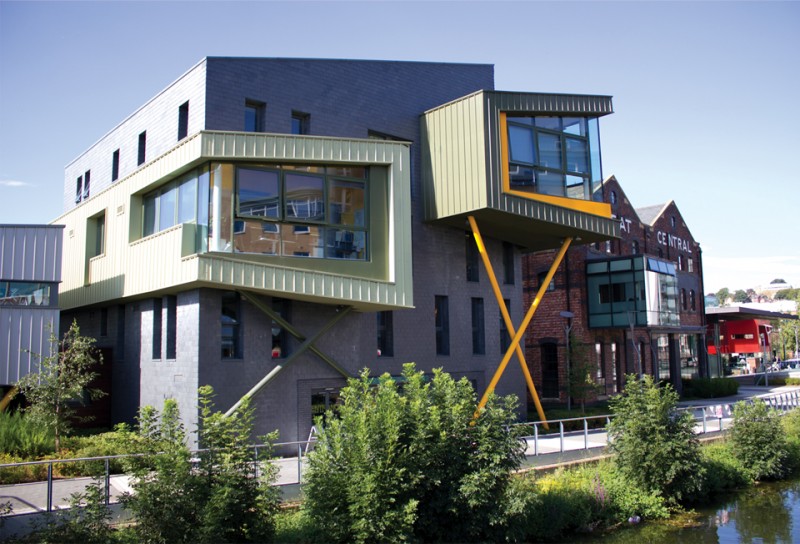 Information, Terms and Conditions:
For your convenience, Endor provide a visible and easy to apply all-inclusive, delegate rate for all our events. We always absorb any additional charges including Eventbrite booking fees, processing fees and catering costs if applicable. Attendees can print VAT receipts from the order confirmation email or from the Tickets section of an account.
Any cancellation charges are calculated from when any written cancellation notice has been received and will be applied in all cases. All bookings involve administrative costs and it is difficult to fill vacant spaces as a result of any late cancellations.

- Over 2 weeks' written cancellation notice: Full refund provided.
- 1 week cancellation notice: 50% refund.
- Less than 7 days cancellation notice: No refund is available.

Alternatively, a substitute delegate can be named at any time before the course. There will be no extra surcharge for making a substitution. No refund will be payable for non-attendance if no prior notice of cancellation is given. Any refund due, will be issued after the course.
Enjoy the programme.
Date and Time
Location
Sparkhouse, Meeting Room 1.
Enterprise Building
Ropewalk
Lincoln
LN6 7TS
United Kingdom