Description
Ever wondered how much absence is costing your business each year? Have you struggled to manage an absent employee, whether long or short term?
Feeling unable to deal with absenteeism through fear of employment legislation is common but there are many ways to ensure that you have the knowledge and tools to help you as well as recognising when to seek professional help.
In this informative and interactive workshop, we will look at the tools we have available for both the management and prevention of sickness absence. These will range from clear absence reporting procedures, sickness documentation, return to work interviews and managing within the law.
Utilising practical skills and case examples, covering both short and long-term absence, you will leave the workshop with tips and actions you can put into practice as soon as you step back into the workplace.
This workshop is aimed at line managers or those who have supervisory or team leader responsibilities and day-to-day management of others, in addition to those new to managing others.
You and Your Business Will Benefit From:
Those who have invested in our workshops have reported significant increases in the performance and profitability of their business through:
Increased managerial confidence and capability

Increased staff performance

Improved employee engagement and satisfaction levels - among both managers who attend and their staff

Decreased staff turnover

Reduced absenteeism

Reduced conflict in the workplace
---
Our unique course combines practical and interactive workshops in small groups.
The Programme is designed to give a fully comprehensive and highly interactive mix of training for your managers and is delivered in modules of learning. Participants attend a half day development workshop.
Manager feedback from the previous courses:-
"Excellent, informative, practical information – lots of detail and learnt a lot." Francesca Machen, Director, Sarsen Health
"Great course, great presenter, should be a longer course as lots of information!" Karina Hollman-Adly, Practice Manager, Prichard Associates
"Really informative session explained very well!" Lauren Jones, Visitor Services & Retail Supervisor, The Lightbox
Places are strictly limited and therefore early booking is highly advisable- This group will consist of no more than a max of 12 people.



---


Course Participants Will Benefit From:
Increased confidence
The programme covers the key principles of people management with up to date guidance on best practice to equip managers with the knowledge, tools and skills to manage their teams and to deal with day to day HR issues effectively.
Opportunity to apply the learning
The programme is delivered in half day workshops with 1-2-1 coaching. This allows valuable time for managers to reflect and discuss any issues that arise and ensures they can apply the learning to their job roles.
Interactive programme
Our training style is participative and responsive to the needs of the participants. We use a range of styles, including case studies, group discussions and questionnaires - no 'death-by PowerPoint' with us!
Supportive and confidential learning environment
Participants will receive all training materials to support their learning between modules and for future reference.
---
Programme leader - Martine Robins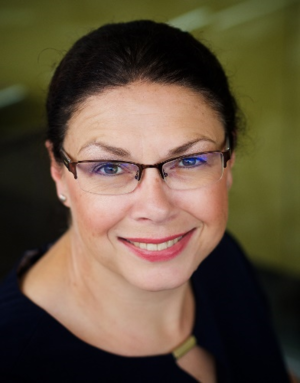 Martine Robins is an HR expert gained from many years in corporate HR. In 2016, she decided to set up her own company offering support, training and advice in and around Woking.
Having worked in various generalist HR roles throughout her career most recently in an international business as global group HR Director. She has worked in a variety of business sectors including engineering, manufacturing, technology and professional services in UK, European and Global roles and brings a breath of practical knowledge to the training programme.
Being able to use her knowledge and skills to help local businesses is where Martine looks to add real value and support continued business growth.
Martine is passionate about learning and development and helping individuals realise their potential and is a CIPD mentor to HR professionals. Additionally, she works as an Enterprise Advisor supporting schools/colleges to build meaningful and mutually beneficial relationships with the local business community.
Martine is a Fellow of the Chartered Institute of Personnel and Development (FCIPD).
Trainer and mentor/coach - Brian Wilson - HR Dept Guildford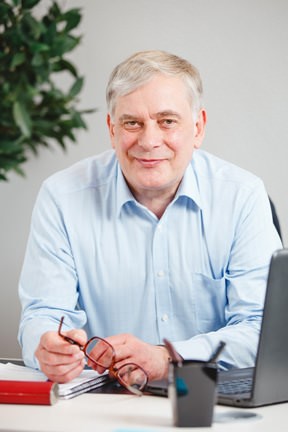 I am an HR Professional bringing an Outsourced Human Resources Service to clients across Guildford and South Surrey. As an HR Expert working with my clients I give the HR advice they need, tailored exactly to the needs of the business. I launched The HR Dept Guildford in 2016 following 35 years as an HR Manager/ Director across many industries and sizes of company. I am dedicated to giving my clients the right advice, sorting the HR issues, with exceptional customer service.

As a Chartered Member of the CIPD, you can have confidence in my expertise and experience in HR. I have dealt with matters across the whole HR spectrum, from complex disciplinary cases, long-term disability absences and redundancies, recruitment campaigns, staff induction & appraisal, and training and development.
Small businesses can benefit from excellent human resource management and support. I help you avoid the pitfalls that arise from not having correct policies and procedures in place, providing robust solutions to your HR issues, backed by excellent Tribunal Indemnity Insurance.
I bring a broad spectrum of experience to this programme to allow me to share my knowledge and techniques that I have developed in advising my clients.
---
Course Composition and Cost
£125 + VAT per delegate
This module includes an initial Learning Objectives Questionaire, psychometric and work-based assessments, half-day workshops including course refreshments, all course materials, up to hour' 1-2-1 coaching to ensure each manager can transfer the knowledge and skills gained back into the workplace to ultimately improve business performance.
Click here to find out more about The HR Dept Woking and how we support small businesses https://www.hrdept.co.uk/woking
Do you have questions about our Programme? Contact Martine Robins on 01483 603001