This webinar will unpick why some children demonstrate behaviours that are challenging and know what to put in place, to support the child
About this event
Information about this event: This empowering talk, led by Founder of the Child Therapy Service, Tracy Chadwick – will unpick why some children demonstrate challenging behaviours and what to put in place to support them.
Who is this event for :
Parents & Carers of children under 14yrs
Teachers supporting children under 14 yrs
SENDCos
Professionals who support families
Learning Outcomes:
Understand what is behind a child's challenging behaviours - from a biological point of view
Explore internal and external triggers that could be causing the aggressive outbursts
Review how to reduce these triggers - in a systematic and methodical way
Look at effective techniques of co-regulation, to de-escalate conflict
Training includes the following resources:
Proactive Solution Sheet
Problem Solving Plan
Assessments
The SEMH Toolkit
Challenging Behaviour Toolkit
De-escalation Techniques
About the Trainer:
Tracy Chadwick is the Founder of the Child Therapy Service CIC. As a teacher of social, emotional and mental health children, she understands the need of greater understanding of mental health in young children. She also works as an SEN Consultant, with nurseries and schools, to establish resilient and positive well-being learning environments. Tracy is committed to raising awareness of mental health in young children and looking at preventative ways families and professionals can adapt their settings to meet a child's emotional needs.
How it will be run:
This event will be run via Live Zoom - this will give you the opportunity to ask questions throughout the session.
A recording will be available to access for 3 months. This will be available to you the following day.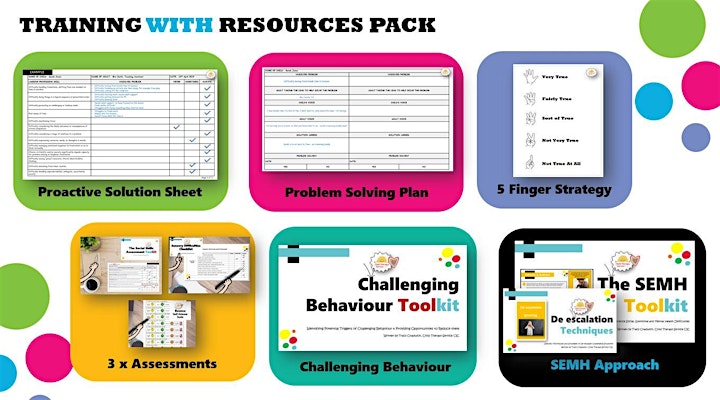 Date and time
Location
Refund policy