Managing Candidate Relationships – a development workshop for Recruiters

Wednesday, 2 May 2012 from 14:30 to 17:00 (BST)
Event Details
Managing Candidate Relationships - to enhance business

This is a brand new event that is organised by UK Recruiter and Jobsite with support and contribution from the Institute of Recruitment Professionals. 
This event is open to recruitment consultants who are having to manage candidate relationships as part of their day to day activity. It will be delivered as a practical training workshop by

Denise Walker

(see right) who is one of the REC's top instructors and expert recruiter

Emma McDonnell

of EVM Consulting (see below) so you get both best practice advice and real life examples. This fun, refreshing and interactive workshop will give you dozens of ideas and tips to implement when you get back to the office.

 

We'll cover many of the things that top billers do extremely well, incorporating topics such as sourcing, managing and placing the best candidates.

We will also help you avoid the pitfalls and negative perceptions that many recruiters make in areas such as pitching candidates, converting a placement and managing that long term relationship.

This two and a half hour event, taking place in central London, will help you build better candidate relationships leading to better placement success – regardless of the type of recruitment you undertake or the experience you previously have.
 
Targeted at practicing recruiters; ideally suited to those with at least 18 months recruitment experience.  To ensure an interactive environment this event is being restricted to a limited number of attendees.  Unfortunately we can't allow r2r's to attend. Additionally we can only allow two tickets to be purchased per organisation.
ORGANISER

SPONSORED BY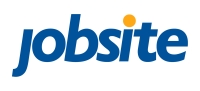 EXPERTISE PROVIDED BY


Do you have questions about Managing Candidate Relationships – a development workshop for Recruiters?
Contact the organiser