Managing difficult conversations in a small business
Description
Managing difficult conversations in a small business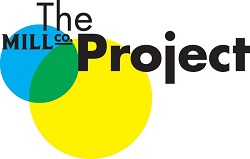 Small businesses attract big personalities. Great for moving your business forward, but what happens when co-workers don't get on, or when work doesn't get completed on time?
This workshop looks at how we communicate with others - both on a personal and a professional level. We'll use real life examples to explore issues such as the importance of boundaries, how we as individuals approach conflict situations and how to give effective feedback to your co-workers.
Designed to support owners and managers, this workshop aims to help you:
- Understand the importance of trust, empathy and boundaries in staff management
- Learn how to handle conflict and difficult conversations
- Understand the different levels of listening and how to apply effective techniques
- Understand the process for giving feedback to staff
Run by Ade Adeniji, an experienced HR professional, coach and facilitator, this workshop is sponsored by CIPD and JP Morgan and supported by The Mill Co. Project.
The Mill Co. Project is a workspace provider aimed at artists, designers and creative businesses, with a range of buildings offering studios, event and shoot space across London, as well as arts related events. We aim to provide a holistic environment for growing creative companies and provide mentoring and business support to our members.