Managing Mental Health Wellbeing in the Covid Age (2 sessions of 3 hrs)
Event Information
Refund policy
Contact the organiser to request a refund.
Eventbrite's fee is nonrefundable.
Two sessions of 3 hrs, 7 and 8 Dec 9.30-12.30 both days. Protecting and nurturing your mental wellbeing in an age of isolation.
About this event
This course is a tutor-led session over two half days that will help your understanding of your own mental health – how to monitor it and ways to try to improve it.
What are the factors that contribute to mental health problems? What signs and symptoms should you be aware of - in yourself and in others? What help is available for mental health problems? And how can you self-help? Course content includes:
Mental health Awareness
What are the physical signs of poor mental wellbeing? A tutor-led discussion. to help identify the main areas of work life and personal that you feel affect your physical and mental wellbeing. Why do we all have mental health peaks and troughs? What are the usual triggers? Why is there a stigma to something that affects us all? What is good mental health, and why is it important?
We look too at how the Covid crisis has affected all of us, in obvious ways, but also in ways that have chipped away at our social instincts and our self-confidence. Why is Covid and lockdown having such a detrimental effect on our mental health?
Monitoring your own mental health
Working on the things that we can make changes to and how to accept the ones that we can't change.
We also look at sources of professional help such as NHS, charity groups, workplace counselling, internal structures such as HR, the trades unions etc
Lifestyle and nutrition
How good physical health protects our immune system and has a positive effect on our mental health.
Temptations through Covid – a general discussion on comfort eating and drinking and exercise patterns. How do we have an enjoyable but healthy diet and lifestyle through lockdown?
We look at alcohol and use comfort foods and how we use them in times of stress and pressure.
And we talk through good nutrition, with an emphasis on general wellbeing. Using nutrition as a preventative measure and for increased physical and mental wellbeing.
Tools and tips for beating stress
A look at stress (short and long term) and how it affects both physical and mental wellbeing. Followed by some simple methods that can be used at any time to feel more relaxed and in control. We introduce the practice of Mindfulness techniques for prevention and management of mental health issues in your home life and in the workplace
Mindful in life, at home and at work. Some simple Mindfulness techniques for prevention and management of mental health issues in workplace
Resilient You: Tips and hints to cope when you have that wobbly moment in the day.
Our Trainer
Elaine Crosbie has three decades' experience working in adult education with community learning and development, health improvement and mental health training.
She is a qualified Scottish Mental Health First Aid trainer and her specialist area of work is developing and delivering mental health and wellbeing programmes.
-----------------------------
This course is being delivered online, using the video conferencing service ZOOM. See more about Zoom, and how we will use it, below.
Using Zoom
Zoom is an online application that allows us to make video calls and host online meetings. It is fairly intuitive to use, and most users are comfortable with it within five or ten minutes.
Taking part in Zoom training
As with classroom training, the trainer can share slides and other documents, and talk to everyone at once. Participants are also able to contribute, by signalling that they wish to talk, and then doing so.
Normally, all participants can also see each other, in head-and-shoulders screen shots.
The trainer will use the first five minutes of the training to show you a coupe of Zoom features (such as how too indicate that you wish to contribute by raising a little hand emoji). They will also set some simple ground rules over letting others get their say, etc.
We wiill also build in breaks every hour, as concenttration levels definitely dip more with oduring meetings.
What you need to use Zoom
All you need to participate in this course is a device that has audio and video capability – such as the vast majority of modern laptops, tablets, phones and computers. You should also have a quiet space, in your office or house, where you are reasonably sure you will not be interrupted during the course.
You do not need to install Zoom on your device. We will send you an invitation link, and when you click on it, Zoom will do the rest.
Getting a Zoom practise
If you are unsure of Zoom, or would simply like to practise using it before the course, we will be very happy to set up a short Zoom session between yourself and one of our staff. We will take you through the basic Zoom functions, let you test your camera and audio work ok, etc etc.
More details on how to access this service will be sent with your booking acknowledgement.
OTHER FAQS ABOUT THE COURSE
Do I have to book using Eventbrite?
No. You can simply contact us at training@civicostraining.org with your name, organisation, billing address and a note of any access issues. We will issue an invoice in advance of your attendance.
Is my registration/ticket transferrable?
If you want to transfer to another training course, please contact us with five or more days' notice at training@civicostraining.org
What is the refund policy?
Civicos Training requires five working days' notice of cancellation. We will always attempt to place you on a later version of the same course, or transfer your booking to another course at no extra cost. However, if you cancel with less than the required notice, we do reserve the right to charge for the full cost of the course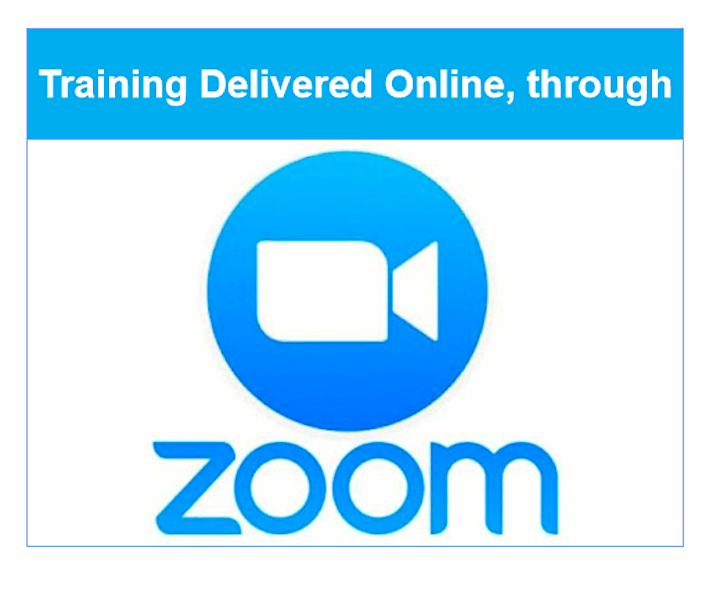 Date and time
Location
Refund policy
Contact the organiser to request a refund.
Eventbrite's fee is nonrefundable.
Organiser of Managing Mental Health Wellbeing in the Covid Age (2 sessions of 3 hrs)