Description
Hopscotch Day Nurseries is working in partnership with Lorrain Lee Training to deliver workshops to recapture your child-parent relationships.
As parents, you work hard to support, encourage, and guide your children safely into adulthood. As well as bringing a great deal of joy and happiness, this can also sometimes be an emotional and challenging journey. ReCap Workshops for parents are designed to inform and equip parents on this journey towards having ongoing positive and respectful relationships with their children. ReCap sessions increase parents understanding of their child's development and the most effective parenting tools for that stage. Parent's confidence is boosted as their relationship with their children strengthens and moves forward.
At Hopscotch Day Nurseries we aim to work in partnership with parents to enable support in the challenges we all face as parents. Being a parent is an amazing job, full of joys, but it does not come without testing and challenge too! Maintaining perspective and keeping our own emotions is crucial to having a calm, happy family. It also keeps the familiar parental guilt at bay.
This workshop looks into our thoughts, feelings and processes and will equipt you in some useful responses.
Tea, coffee, and refreshments will be served, and we look forward to seeing you there.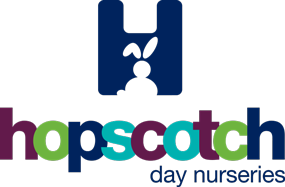 More about Lorraine Lee - Founder of ReCap
"I have been a Professional Parenting Practitioner for over 13 years. During this time I have had the pleasure to work with hundreds of parents who represent hundreds of children. I have seen that the role of being a parent brings with it some unique demands, privileges and challenges, irrespective of background or current position. Equipping, supporting and encouraging parents remain a massive priority if our nation is going to thrive.
My background in science and child psychology plus being mum to 3 children helps provide a strong foundation from which to support and equip other parents."
Lorraine Lee