Description



Managing and Improving Performance for Small Business Owners and People Managers
DURATION: 1/2 DAY WORKSHOP
COURSE START TIME: 09:30 COURSE END TIME: 13:00HRS
COST: JUST £98.00 + VAT PER DELEGATE
COURSE FACILITATOR: EMMA C BROWNING
Workshop Aims
Managers own the relationship with the employees and should be held accountable for the performance of their teams, both good or bad. In the majority of cases, if managed well, employees' performance will improve. This workshop will help small business owners and people managers to understand the legal do's and don'ts of managing and improving performance and behaviour in your business.
However, if there is a need to dismiss, you need to understand the legal implications of doing so, and ensure that you have followed a fair process. This workshop will give you the legal low down on what is a fair performance management process is and also give you practical tips about how to manage the process effectively.
Agenda
What does good performance look like?

How to set clear expectations with your employees

The importance of reviews

Identifying poor performance and how to tackle it

Managing a Performance Improvement Plan

Managing a fair dismissal

Discuss the legal aspects of dismissal, and what you can and can't-do or say - thus avoiding costly litigation!
---
About Emma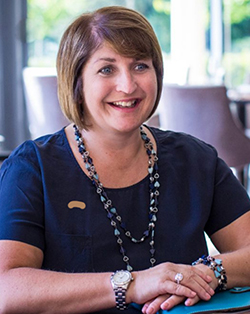 Emma C Browning is an experienced HR professional, who has worked at Director level, with a proven track record in delivering professional, commercial and practical HR solutions.
Emma has spent the last 30 years in business, and has spent the last 16 years of her career in HR. Emma has worked with SMEs in the Science and Technology & Professional Services sectors. The last 8 years were spent in the automotive sector, where she held HR responsibility for Head office functions as well as the retail and financial services areas of the business.
At a strategic level, this included implementing change management programmes and re-organisations and creating learning and development strategies which have helped these businesses to adapt and deliver the required results to their stakeholders. On a day-to-day operational level, it has involved the setting up of basic HR Policies and Procedures, dealing with long-term sickness absence cases, complex employee relations issues and all aspects of recruitment.