Event Information
Location
Browns Courtrooms
82-84 St Martin's Lane, Covent Garden
London, WC2N 4AG
Description
28th February | 6:00 pm – 9:00 pm – The London Project and Programme Management Forum will be holding their next networking event in partnership with the I Am Group.
This informal event, designed for project, programme and change managers working in local and regional government, professional membership bodies, charities and other not-for-profit sector organisations, will combine talks from leading experts, along with informal networking in a sociable setting. Refreshments and nibbles will be included as part of the evening.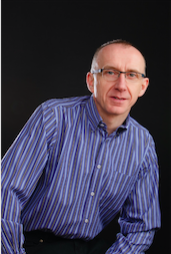 We are delighted that Keith Richards is our speaker at the next evening meeting of the London PPM (Project and Programme Management) Forum. Keith will present on PRINCE2 Agile before we have a wider Q&A and discussion about this methodology from AXELOS that's created a significant buzz.
We are planning another interactive evening of debate, discussion and networking based around this theme giving you the opportunity to reflect on and share knowledge about your PPM journey and that of your organisation.
Outline Programme
6.00pm Registration and networking
6.30pm How can PRINCE2 Agile improve the way you deliver projects
Guest speaker and lead author of PRINCE2 Agile Keith Richards followed by Q&A and discussion
There's a new kid on the block! PRINCE2 embraces agile. AXELOS launched their PRINCE2 Agile product in 2015. This session will look at:
Why combine PRINCE2 with agile?
What are their respective strengths?
Where are the two approaches complimentary?
What are the challenges when combining the two?
How do you address the common misconceptions of agile and PRINCE2?
Why PRINCE2 is NOT a 'traditional' approach to project management?
How do you create a culture where they can operate together?
What are the benefits? How will it help your organisation?
Many new agile concepts are now appearing to address the need to manage agile in wider and more complicated situations, but is this reinventing the wheel? PRINCE2 is a proven approach and an industry standard that already has the principles and processes to take agile to greater heights.
7.30pm Networking continues
9.00pm Close
Tickets will cost £10 (+ a £1.04 booking fee) per person to be paid in advance to cover the cost of the venue, organisation and refreshments (drinks alcoholic and non-alcoholic and nibbles).
Book now – places are limited!
Keith Richards
Keith is the founder and director of agileKRC a company that has specialised in bringing the benefits of agile and lean to organisations since the late nineties. Keith has over 30 years' experience in I.T. and project management. He trained PRINCE2® for nearly a decade and is an accredited PRINCE2 practitioner. He is also an accredited DSDM Advanced Practitioner and Trainer and IAF Accredited Facilitator.
In 2006 he became the technical director of the DSDM Consortium and in the following year was lead author for the team that created DSDM Atern, a project focussed agile framework, that is now more commonly known as AgilePM®. Two years later, Keith specialised in the pioneering approach of combining agile with PRINCE2 and authored the book 'Agile Project Management: Running PRINCE2 projects with DSDM Atern' (published by TSO).
In 2010 Keith was involved in the development of 'Agile Project Management (AgilePM)', a ground-breaking new training course and agile qualification from the APMG. Keith was awarded the 'Most Valuable Agile Player' at the UK Agile Awards in 2011. An award recognising a decade of thought leadership, delivery and innovation.
In 2014, Keith was selected by AXELOS to be the lead author for PRINCE2 Agile® which involved an international collaboration of over 40 people from wide variety of experiences across a wide spectrum of project management and agile. In 2106, he was selected to be the agile mentor for the update to PRINCE2, one of the world's most popular project management methodologies.
Date and Time
Location
Browns Courtrooms
82-84 St Martin's Lane, Covent Garden
London, WC2N 4AG