Examine risks and how to plan opportunities for your business in this webinar co-partnered by NatWest and Bridging the Gap
About this event
With so much learned with the benefit of hindsight following the COVID-19 situation, it's left many with thoughts around how they manage risk, opportunities and behaviours within their businesses that would allow them to react more resiliently should they find themselves in difficult situations. The tricky bit is; where do you start?
During this webinar we will consider:
- How to develop and manage a risk appetite within your business
- How to regularly manage your processes and operations to remain resilient
- How to set clear resilience targets to strengthen your business model now for the future
About us:
Bridging the Gap (BtG) is a is a business innovation programme providing London-based emerging start-ups and SME's with a support ecosystem that opens up the Brunel University London's knowledge, expertise and networks to help them develop, scale and operate companies.
BtG's programmes offer specialist presentations, clinics and workshops delivered by academic and professional staff from Brunel University London and outside. These are on a broad range of subjects to support solo entrepreneurs to provide an awareness of the areas they will need to embrace – from basic accounting, marketing, IP and business modelling, through to brand, value proposition development, user/customer and competitor awareness and presentation skills.
Am I eligible?
In order to compete, you need to be a registered London SME or sole trader within the London area .
Questions?
If you want to attend the event but you are not part of the programme, or if you require more information, please contact us on administrator@brunelbtg.co.uk to learn more.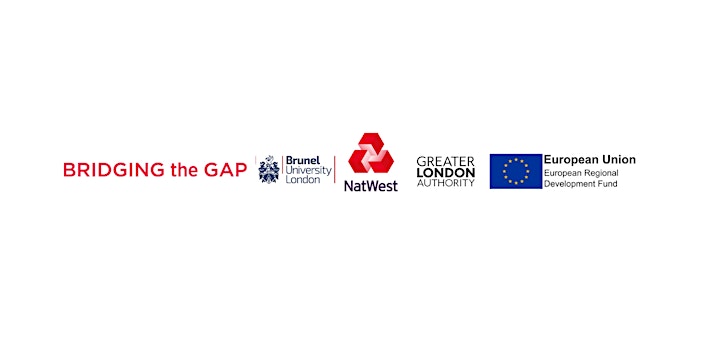 Organiser of Managing Risks, Continuity, Resilience Planning- with NatWest