Description
Social Media Workshop: Training, Network and Feedback
In collaboration with Lightful
We know that managing your charity's social media channels can be challenging and time-consuming, especially if it's part of a broader role that requires you to deal with a lot of different tasks.
Join our free practical workshop to find out how you can become more efficient on social media – helping you to build a bigger and more engaged digital audience.
This workshop will focus on helping you to create your charity's own social media calendar, and explain how it can help you get more organised with your social media presence. We will cover the benefits of having a content calendar, the different ways to build one and what to include.
This session will also give you the opportunity to network with other small charities, and share what works well for you, as well as what challenges you currently face and why. It will also introduce you to a design thinking technique to help you with developing potential solutions for the challenges identified.
Finally, Lightful would also like to have your feedback on some of the social media tools it's specifically developing for the charities and non-profit community.
Attendees will leave with a stronger social media strategy for their organisation, helping you to save time and money managing social media!
Agenda:
10.30 – 11.30 Challenges & Success Stories
11.30 – 12.30 Training: How to create a social media content calendar
12.30 - 13.00 Lunch (provided) & Network
13.00 – 13.30 Solution Design for Challenges
13.30 – 14.15 Product Feedback
14.15 – 14.30 Q&A

Level:
This session is aimed at anyone who is involved in managing their charity's social media presence. It does not require prior knowledge, and will still be helpful to those who only spend a few minutes per week posting on their charity's social media channels.
Notes:
We encourage attendees to share examples of their work, what's gone well for them, and what hasn't. Please come prepared to discuss and share stories.
---
Trainer Bio: Nic de Clerq and Tereza Litsa from Lightful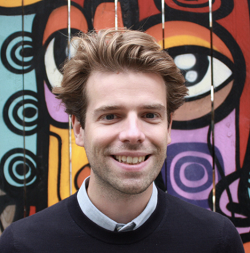 Nic is leading the user research and user testing work at Lightful. Through a variety of qualitative and quantitative methods, including interviews, contextual inquiries, diary studies and usability testing, Nic gathers information to improve and optimise Lightful's products and services for the charity and non-profit community.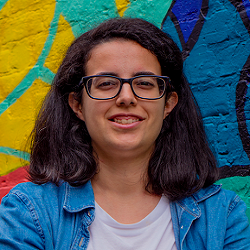 Tereza is a social media manager and trainer at Lightful, helping charities improve their social media skills. She's been working as a social media and content marketing manager for the last 6 years and she is passionate about social media and how it can be used in the tech for good sector in a more impactful way.
Arrival:
This workshop will be held in the Conference Room at Cambridge Central Library. We ask that all attendees arrive 15 minutes before the workshop starts to allow for registration and ensure a timely start and the smooth running of the workshop.

Catering:
A complimentary lunch will be provided for all attendees, please let us know if you have any dietary requirements.
Booking:
You must be a member of Small Charities Coalition in order to attend this workshop. If you aren't already you can register for free here.
Accessibility:
We want to make sure all of our workshops meet your needs, so if you have any questions about accessibility please email: events@smallcharities.org.uk.
Waitlist:
If the places have all been filled please do add your details to the waitlist and we will let you know as soon as a place becomes available.
Cancellations and Refunds:
If you cannot make a workshop please advise us as soon as possible. Workshops normally have a waitlist and if you notify us early enough then there's a good chance another charity can attend in your place.