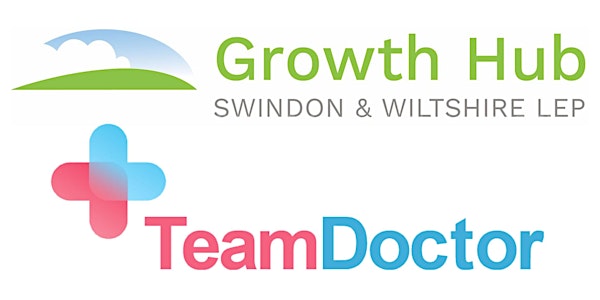 Managing Workplace Change to Maintain Staff Wellbeing
Attend this workshop hosted by Rosie Runciman and Tim Thurston from TeamDoctor on Managing Workplace Change to Maintain Staff Wellbeing
About this event
As we enter a new year, one theme that is ever present is the need for businesses to manage change. Be it adapting to the ever-changing needs of customers; integrating technology and changing processes; or the impact of Covid and the need for remote working.
Change has a massive impact on the wellbeing of both you and your employees. Ensuring that you are well and, in particular, have good mental health is vital for you to lead your business. Then, of course, the wellbeing of your team is essential if you are to effectively adapt and continue to be successful.
Raising awareness that there is a problem is all well and good, but what are you supposed to do about it? Yoga, meditation and mindfulness, to name just a few relaxation techniques, work fantastically for some people, but they do nothing for others. Looking after your mental health and that of your employees isn't just about wellbeing aids. It requires a fundamental understanding of the root causes of stress and anxiety in yourself and others and then learning useful and practical ways of removing them.
You may think 'that's not for me thanks. I don't have poor mental health and I don't need to know about anyone else's problems at work either.' But actually, it is vital that you understand and spot problems in yourself and in others you work with. If your employees are struggling, and they end up going off sick, that is very difficult for you and very difficult for them - emotionally, financially and in terms of productivity.
If you can recognise the signs of stress and anxiety early, and you know how to respond, you can avoid complications occurring in many cases. So if you think this workshop and one-to-one help is not for you, think again. It is essential learning for everyone at work!
At TeamDoctor our mission is to provide that understanding through nationally accredited courses and a substantial, very well evaluated film library, along with our workshops and one-to-one sessions providing you with the opportunity to discuss the particular issues you or colleagues are facing at work.
We will focus on how you identify whether you or anyone in your team is struggling with their mental health and wellbeing, why it is important to make engagement in this area a priority in your business, rather than a 'nice to have', and go through the practical tool kit you can use to support yourself and your colleagues once problems have been identified.
Through this programme you will become aware of the signs of stress that lead to poor mental health. Be able to identify causes and understand how to prevent occurrences. Prevention is always much more effective that having to cure.
Ten reasons why should take advantage of this fully funded programme:
1. You will understand how to identify possible symptoms of poor mental wellbeing
2. You will have a good understanding of the causes of stress in the workplace
3. You will have improved knowledge on how to prevent these causes
4. You will have access to a wealth of resources that will help deal with specific issues if they are required
5. Relationships particularly with your immediate boss are the key drivers of stress in the workplace, so tips and advice on how to improve your management skills will be learnt
6. You will understand the importance of overall health and particularly the importance of good sleep
7. You will better understand what makes you happy
8. You will be better placed to support your colleagues and subordinates
9. You will be equipped to create and implement an action plan
10. The follow up one to one sessions will give you personal support to ensure you achieve your aims
SWLEP is committed to protecting and respecting your privacy, and we'll only use your personal information to administer your account and to provide the products and services you requested from us. From time to time, we would like to contact you about our products and services, as well as other content that may be of interest to you. If you consent to us contacting you for this purpose, please register for this event.
You can unsubscribe from these communications at any time.
By clicking register below, you consent to allow SWLEP to store and process the personal information submitted above to provide you the content requested.
For many of our events we will need to pass your details on to our event providers for the purposes of running the event.