Managing your Time, Energy and Relationships with Myers-Briggs

Tuesday, 2 August 2016 from 18:30 to 20:00 (BST)
Event Details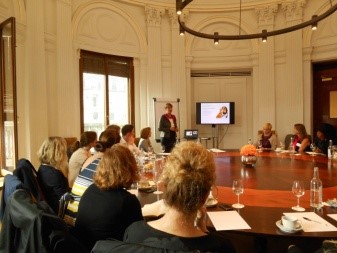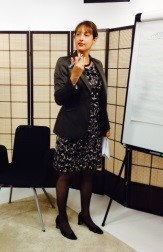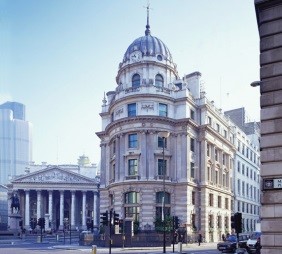 Managing your Time, Energy and Relationships with Myers-Briggs          
2nd August 2016, 6:30-8pm, No1 Cornhill, EC3
(Registration from 6.15 pm)
Cost per attendee £100
Know your 'Type'! How well do you know yourself? Who is the boss, colleague or client that you just don't 'click' with? Why do some people and activities energise you while others leave you feeling zapped? Why does time fly when you are doing certain work, and you clock-watch with other jobs?
With insights from the Myers Briggs Type Indicator (MBTI) learn more how each of us has innate preferences for 'being' and 'doing' and valuable tips for being more likeable, getting along with our opposites as well as strategies for getting the most out of our own finite personal resources.
What you can learn from this interactive and reflective masterclass:
Raised self awareness and emotional intelligence: how to recognise preferences for 'being' and 'doing' in yourself and others
How to build strong relationships with people in your 'circle of influence' by using their preferred communication style
Practical Takeaways:
Valuable tips on how to leverage your charm, presence and influence in business

Insights into how to communicate with and get the best out of your boss, work colleagues and clients

A model for making effective decisions with confidence
There is a big difference in learning what to do and taking ACTION on what you have learned. People are often amazed at how some small tweaks can have such a huge impact on their career and personal lives.
Please join corporate and executive coach, Susan Treadgold www.TEDlondon.com and other  professionals at this unique, transformational event.
For more details and to get your name on the list for this event please e-mail admin@TEDlondon.com.
When & Where

No 1 Cornhill

EC3V 3ND London
United Kingdom


Tuesday, 2 August 2016 from 18:30 to 20:00 (BST)
Add to my calendar
Organiser
Susan Treadgold is a San Diego and London-based holistic executive coach, founder of Treadgold Executive Development, best-selling author, award-winning speaker and transformational trainer. She is passionate about helping people create sustainable peak performance and success by helping them increase their confidence, energy, executive presence and productivity.
Susan has a strong track record of helping inspired individuals up to board level executives perform at the top of their game. Her straightforward manner combines effectively with a broad business background to help leaders enhance their energy, communication, executive presence and productivity. She uses a combination of psychometrics, Success Principles, High Performance Coaching, Personal Energy Plans and self-awareness building tools to empower clients to level up. She offers 1-1 Personal and executive coaching, high performance coaching, corporate career masterclasses, De-Stress & Assess Retreats, Best Year Ever Program and VIP days.
Since setting up Treadgold Executive Development in 2009, Susan has coached over 200 individual clients, created and facilitated webinars, workshops, and keynotes for organisations such as Kings College London, Royal Bank of Canada, Barclays Bank, HSBC, Jefferies, ExecutionNoble, JP Morgan, Actis, Deutsche Bank, ManGroup, Squar Milner, InvescoPerpetual, Original Travel, Expedia, Greenbrook Financial PR, BroadMinded, The Chartered Institute for Personnel & Development, Women in Business, Noble Manhattan, Women in Banking & Finance, SheerLuxe and London Women's Forum.
Previously Head of Corporate Marketing for Citigroup's Central & Eastern Europe, Middle East and Africa Equities businesses. Before that she spent over a decade in Pan-European Institutional Equity Research and Sales at DLJ, Morgan Stanley and Merrill Lynch.
Her best-selling books include Success University for Women, Success University for Women in Business, The High Performing Woman: 52 Take Action Tips for Greater Confidence, Energy and Impact
Susan's credentials:
- Certified High Performance Coach
- Success Principles Train the Trainer
- Level 7 Diploma (Masters) in Corp. and Executive Coaching, Institute of Leadership Management/Loughborough University
- Certified MBTI (Myers Briggs), NLP and EBW (Emotions and Behaviours in the Workplace) practitioner
- B.A. (Hons) –Chelsea College of Art, London
- B.A. (Hons) –German/Business dual degree Michigan State Uni./Uni. of Freiburg
Professional affiliations: Institute of Leadership & Management, Women in Banking & Finance, London Women's Forum, Toastmasters, TeachFirst, Global Woman Club, 100 Women in Finance
Masterclasses and events:
Executive Presence Masterclass -Strategies for growing your Confidence, Gravitas and Leadership Skills
Personal Energy Plan Masterclass -Strategies to assess and improve your mindset, energy and resilience
The High Performing Woman- How to Level Up Without Burning Out or Opting Out
Conquering Overwhelm Masterclass-Simple Strategies for Greater Productivity & Energy
Game Changer Masterclass –Preparing for a Winning Performance
Time, Energy and Relationship Mastery with Myers-Briggs Masterclass
Vision of Success Masterclass -Getting from Where You Are to Where You Want to Be
Powerful Performance Appraisals Masterclass – Game Changing Conversations for both parties
Success Planning Day – Define Your Purpose, Clarify your Passions and Leave with a Plan
De-stress & Assess Weekend Retreat in Southwest France or Rancho Santa Fe, CA