Location
MadLab
Edge St
Manchester
M4
United Kingdom
Description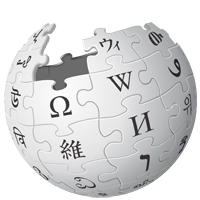 Manchester Girl Geeks and Wikimedia UK, in association with Manchester Science Festival, presents Wikipedia Editing Day
MadLab, Edge Street, Manchester
11am-5pm, Sunday 27th October
Tickets £3 (including lunch)
Manchester Girl Geeks presents an introduction to editing Wikipedia. Practically everyone uses the free encyclopaedia to find out about the world - but have you ever tried adding to it? Women are sorely underrepresented in editing and contributing to Wikipedia articles, and we aim to shift the balance.
Helpers from Wikimedia UK and Manchester Girl Geeks will show you how to take your first steps as a Wikipedia contributor, and can provide more advanced help to those who've already dabbled. Bring along your favourite sources and add to the body of knowledge together.
The editing day will include separate areas for beginners and people who already know how to edit Wikipedia - if you attended our event last year, or you already have experience of editing, there'll be a more advanced area where you can get on with editing, and have help on more advanced topics. If you're not experienced, trainers will take you through the basics of logging in and editing, as well as give you some ideas of how to contribute.
We'll have some reference sources from local libraries and online sources, but if you have any good reference works, please bring them along. We'll be joined by guests from the national Ada Lovelace Day celebrations, who have also been holding Wikipedia days to edit articles about women in science and make sure they're comprehensive and accurate, and give credit where it's due to female scientists. If you're in need of a focus on which articles to try editing, you're welcome to take this as inspiration and fix up your favourite science hero.
The day runs from 11am-5pm, and refreshments and lunch will be provided. Please let us know if you have any special dietary requirements.
What to bring:
- A laptop/computer, on which to edit; if you don't have one you can bring, please get in touch beforehand and we can sort something out
- Reference materials on topics you'd like to write about, such as books, papers or journals.
For more information about the event, see the Wikimedia website entry.