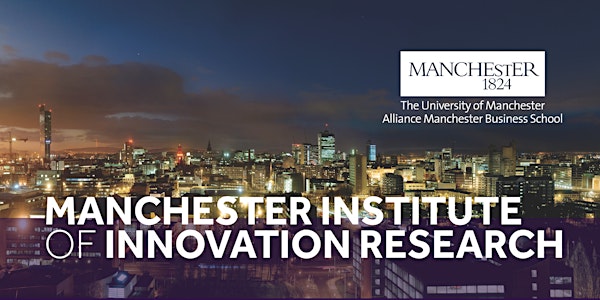 Manchester Institute of Innovation Research, Dr Shukhrat Nasirov
Workforce age diversity and innovation performance: Evidence from a panel of U.K. universities
About this event
Population ageing creates a 'new normal' of rising age diversity in organizations. Regrettably, the implications of such age diversity for organizational outcomes are not fully understood. We propose that the type of workforce age diversity distribution shapes when and why positive or negative effects of age diversity materialize. Specifically, the heterogeneity of age groups in age variety organizations should generate positive effects because it augments the amount of idiosyncratic knowledge, skills, and networks, while minimizing age differences. Age differences as the basis for categorization are maximized in age polarized organizations due to large same-age groups and, hence, should generate adverse effects. Focusing on the context of academic entrepreneurship, we reveal mixed support for our theory: we identify the adverse effects from age polarization, but not the positive effects from age variety. Our research adds to the existing management literature by reconciling the conflicting theoretical predictions about age diversity in organizations.
Dr. Shukhrat Nasirov is a Lecturer in Innovation at the Alliance Manchester Business School, U.K. He has previously held positions at De Montfort University and the University of Nottingham. His research interests include the economics of innovation, industrial economics, technology management, intellectual property rights, and strategic management. His work has been published in such journals as Research Policy and the Journal of Product Innovation Management.

The Manchester Institute of Innovation Research runs a series of regular seminars given by visiting speakers to Manchester. These seminars are open to anybody who is interested in science, technology and innovation policy and management.