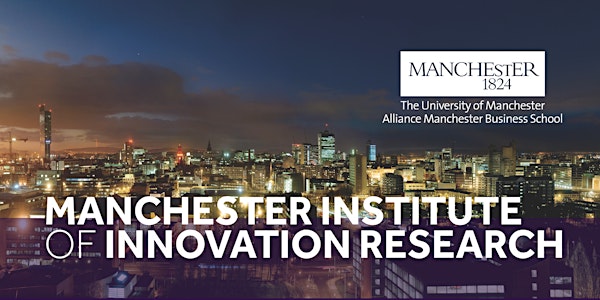 Manchester Institute of Innovation Research, Prof Paul Nightingale
UK Science and Innovation Policy: Problems and Paradoxes
About this event
Abstract:
UK science and innovation policy is often claimed to be world leading, yet the UK suffers from low productivity, an uneven economy, and a stock market largely devoid of global technology firms. At the same time, there are areas of global economic success. This talk will explore the framing and evidence informing UK innovation and science policy, broadly defined, to investigate how convincing varying explanations are for understanding what can be done to strengthen the UK's performance. It highlights problems of regulatory capture, mismatches between the supply and demand for the outputs of the science system, and wider governance problems.
Paul Nightingale is Associate Dean at the University of Sussex Business School, where he is a Professor of Strategy within SPRU, the Science Policy Research Unit. He was formally a Director at ESRC within UKRI. He is a UK Editor of Research Policy, and has published widely on science and innovation policy, innovation management and industrial dynamics.

The Manchester Institute of Innovation Research runs a series of regular seminars given by visiting speakers to Manchester. These seminars are open to anybody who is interested in science, technology and innovation policy and management.