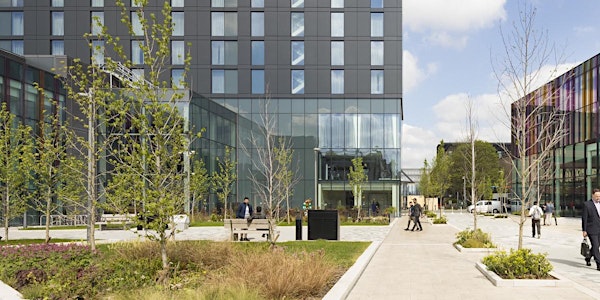 Manchester Institute of Innovation Research, Raquel Ortega Argiles
Does UK research collaboration in R&I promote levelling-up? An analysis of UKRI funding between 2014-2021
About this event
Does UK research collaboration in R&I promote levelling-up? An analysis of UKRI funding between 2014-2021
Raquel Ortega-Argiles and Pei-Yu Yuan
CityREDI Institute, Birmingham Business School
During recent decades, research and innovation (R&I) public funding schemes have been crucial for driving economic prosperity and development. Among other objectives, such as premium research excellence, R&I funding encourages the establishment of research partnerships to increase the value for money by benefiting from the synergies and potential multiplicative effects of supporting R&I in a multidisciplinary context. Apart from allowing complementarities between public and private sectors, R&I partnerships may also be instrumental for a more balanced or unbalanced spatial distribution of public research funding. R&I partnerships may therefore also contribute to, or inhibit, the levelling-up of local innovation and research across space. Yet, what actually takes place is currently not entirely clear
In order to illustrate the potential of using public funding as a promotor of levelling-up in the UK, this paper analysed the UK Research and Innovation (UKRI) funded projects repository between 2004 and May 2021. This information is complemented with data from ONS and scrapping individual information data from Company House website. Using social network analysis techniques we are able to quantify the spatial distribution of our research partnership public support, and this allows us to construct a series of indicators on interregional and intraregional research collaboration as well as the type of partnerships (e.g. public-private, university-industry). In turn this allows us to begin to develop a series of econometric models aimed at evaluating the contribution of different public research support characteristics to regional performance in the UK. Our preliminary evidence suggests that in order to support Levelling Up, major changes may be required in how R&I partnership funding is allocated.
Raquel Ortega-Argilés holds the Chair in Regional Economic Development at the Department of Strategy and International Business and the City-REDI research institute at Birmingham Business School, The University of Birmingham, UK. Her current research work focuses urban and regional inequalities and development, innovation and entrepreneurship, and current issues such as the uneven regional impacts of Brexit and Covid-19 or the regional effects of the digital economy and automation. She is an editor of Regional Studies.
Previously, Raquel has held positions at the University of Groningen, the Technical University of Lisbon, the Joint Research Centre of the European Commission, Max-Planck Institute of Economics, and the University of Barcelona. She is the holder of the 2019 Martin Beckmann Prize for the Best Paper published in Papers in Regional Science for her work on the economic exposure to Brexit in European regions and the 2016 Regional Studies Best Paper Award for her work on the regional dimensions of Smart Specialisation. This year, she has again received the 2021 Martin Beckmann Prize for her work on the optimisation of Smart Specialisation policies using the Regional Entrepreneurship and Development index.
Her work has been published in international journals such as Canadian Journal of Economics, Journal of Productivity Analysis, Economics of Innovation and New Technology, Empirical Economics, Science and Public Policy, Small Business Economics, Regional Studies, Oxford Review of Economic Policy, Cambridge Journal of Regions, Economy and Society, Economic Geography and the Journal of Regional Science and in refereed books on innovation and entrepreneurship, European policy or regional economic development topics.
For more information, visit her website.