Description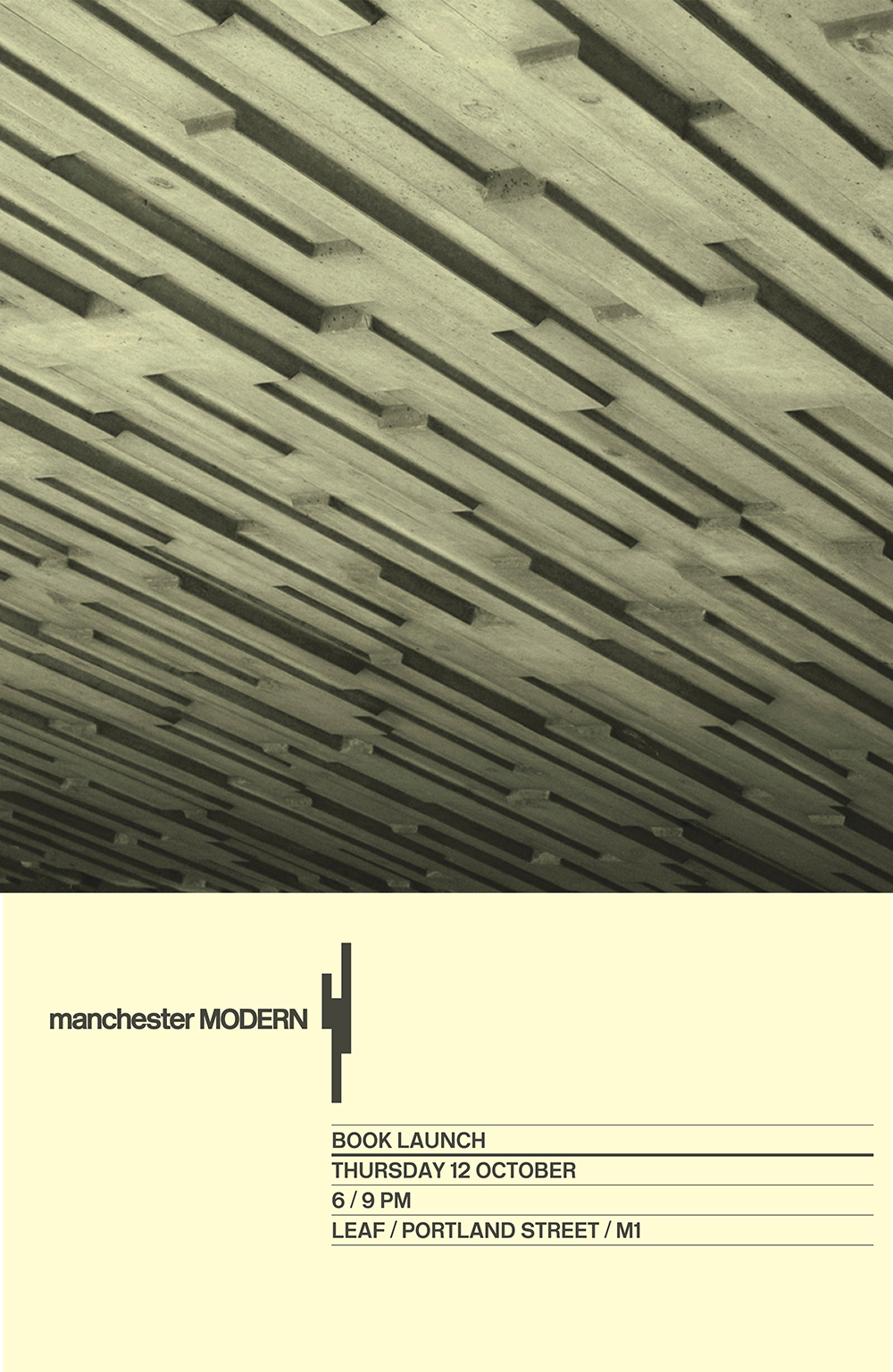 Twenty years in the making, followed by a painstaking, exacting and at times frustrating design process..
...and manchester Modern - a book celebrating the city's modernist architecture - is finally about to be unveiled.
Join author Richard Brook with designer Vaseem Bhatti and publisher The Modernist Society to celebrate the launch of manchester Modern.
The project had already been on ice for about 7 years as publishers laughed the pair out of their offices when they proposed a concrete cover - however The Modernist Society took up the challenge.
Masses of print proofs, photos, sketches and mock-ups will be on display to unfold every aspect of the production and design process. Even the music will have a concrete-theme, with the social following the Q&A featuring musique concrète, kindly provided by Conor Thomas of Boomkat.
18.00 arrivals (and bar)
18.30 panel discussion - chaired by Eddy Rhead
19.15 musique concrète from Conor Thomas (Boomkat)

21.00 close
FREE to attend - please RSVP