Manchester Pitching for Management™ at Brown Shipley

Tuesday, 20 March 2012 from 16:00 to 19:30 (GMT)
Event Details
ROLES ANNOUNCED:
1) An experienced sales orientated CEO with background in a business selling to 'S' of SME's rather than the Enterprise is required to lead an on-line, Cloud accounting software business through its next stage of growth. The software has been developed and deployed and is now being used by over 1200 users in the UK, it is now ready for exponential growth. Experience of developing strategic relationships at the highest level and experience in a Web driven business is advantageous. The right candidate is likely to have previously achieved a profitable exit for shareholders and be looking for another capital gain opportunity with personal money to invest as part of the team. A competitive salary with share options is available to the right candidate.
2) Our team of Finance, HR & Marketing business partners help North West businesses become high performing. We are an innovative, ethical and high quality business advisory firm seeking a Senior Marketing Partner who intimately understands the needs of SME clients. The ideal candidate will play a key role in shaping the culture and driving growth within the firm. We are also looking for high quality self employed Finance, HR & Marketing consultants to become associates, as well as affiliate marketing partners seeking to earn a commission for introducing clients.
3) A new Spin-out company from Staffordshire University is seeking a Managing Director to join its company ready for product launch. The ideal candidate will have commercial skills, experience in global security and business intelligence markets, rapid market penetration and reaching C-Class executives to drive the direction of the company. The role will be part-time and can be remote, but the company office is in Stafford.
4) A sales driven CEO is required to lead the world's first private stem cell storage bank Company to collect, assess and cryogenically store living tooth cells from deciduous teeth. The company has processing laboratories in the UK (serving Europe, India and the Middle East) and in the USA (serving North & Central America, South Africa and South Korea). It specialises in the preservation of tooth stem cells and is regulated by the Human Tissue Authority in the UK, and registered with the Food and Drug Administration in the US. Stem cells from teeth are fundamentally different from those found in cord blood and potentially offer greater therapeutic use.  Cord blood cells may treat blood disorders such as leukaemia, whereas stem cells from teeth may be used to grow a range of tissues including bone, nerve, fat, muscle and cartilage and may one day be used to grow entire organs. It is widely believed that stem cells will be used to treat a wide variety of diseases and injuries within the next decade. Package to be discussed with the right candidate.
5) A new company formed following a collaborative research project between a NW University and 3 SMEs seeking commercial expertise in the health sector. Links into Public and Private Healthcare Procurement, Experience in Commercialisation of Medical Devices and Experience in Writing Commercialisation Plans is essential.
In association with Intramezzo, Russam Business Network and UKBI and supported by Speed Mentor Central. Please join us for the latest Pitching for Management™ event in Manchester on 20th March 2012 at 4.00pm - 7.30pm.
Pitching for Management connects top-level senior executives with fast-growth companies looking to add expertise to their teams.
"Use your skills to help a business grow"
If you are looking to work with an exciting growing business, in any role from Mentor, Operations Manager or CEO, to Marketing, Finance or Sales Director, you will want to attend Pitching for ManagementTM.
We know companies currently recruiting for a range of posts and many will be pitching at this event..... They need someone just like you to join their senior management team.
They will be pitching their business and details of the role(s) that needs filling to an audience of serial entrepreneurs, senior business managers and business angels.  Make sure you are one of the first people to hear about these exciting vacancies.  Companies will be offering sweat equity, commission, bonus schemes and/or salary in return for your skills!
Agenda
16.00 : Registration & soft drinks
16.30 : Introductions Modwenna Rees-Mogg
16.40 : Guest speaker - Gary Lawton, Russam Business Network
17.00 : Pitching Companies
17.30 : Break
17.40 : Pitching Companies
18.10:  Networking and nibbles
19:30   Finish
Hope to see you there.  If you are interested in pitching at one of our events, please call the AngelNews team on 01761 452248. 
Supported by: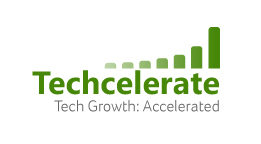 When & Where
3 Hardman Street
Spinningfields
M3 3HF Manchester
United Kingdom


Tuesday, 20 March 2012 from 16:00 to 19:30 (GMT)
Add to my calendar