Event Information
Location
Nowgen Centre
29 Grafton St
United Kingdom
Description
Manchester Policy Week: 50 years of inequality -what have we learnt?
After 50 years of affluence and the welfare state, how has inequality changed – and what lessons can we learn from the past? Key experts on social class, forced migration, race, gender, and sexuality consider the ongoing challenges we face in tackling inequality. Bringing together academics and policy experts.
The event is part of the celebrations to mark 50 years of Sociology at Manchester.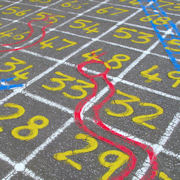 Speakers:
Organisers:
Policy@Manchester
Department of Sociology, University of Manchester.
Contact:
Louise Pemberton (louise.pemberton@manchester.ac.uk)
To confirm your attendance at this event please follow the registration link above.
Date and time
Location
Nowgen Centre
29 Grafton St
United Kingdom