Description
CASH BONANZA OR RISKY DEAL?
Panel Discussion and Public Debate
The Transatlantic Trade and Investment Partnership (or TTIP) has provoked intense public debate in the UK and further afield. Advocates claim that it will significantly boost growth, while critics argue that it will lead to the erosion of hard-fought social and environmental protections. But who is right when it comes to TTIP?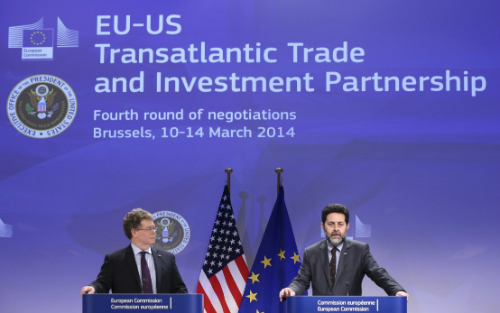 Chair: Michael Taylor, (Chair, Downtown Manchester in Business) and Co-Founder of Discuss
Speakers:
Polly Jones, Head of Policy and Campaigns, World Development
Movement
Clive George, Visiting Professor, College of Europe, Bruges and author of The Truth About Trade (Zed Books)
Gabriel Siles-Brügge, Lecturer in Politics, The University of Manchester
David Henig, Assistant Director, Department of Business Innovation and Skills (BIS)
Organisers:
Politics department at The University of Manchester
Contact:
Louise Pemberton (louise.pemberton@manchester.ac.uk)
To confirm your attendance at this event please follow the registration link above.